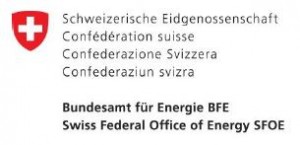 Aug 18-21, 2015 in Zurich
The second edition of the Swiss-US Energy Innovation Days 2015 will focus on Integrated Building Systems: Representatives from Swiss and US universities, companies, state institutions and organizations will examine four focus topics Energy Technologies, Architecture & Space, Mobility and Society and will explore innovations and new business opportunities in workshops, site visits and evening receptions.
The program will also feature hand-picked winners of the Watt d'Or award from the Swiss Federal Office of Energy, representing Switzerland's most innovative projects on energy. The results, ideas and recommendations elaborated in the workshops will be presented to high-ranking governmental representatives from Switzerland and the US at the closing event on Friday, August 21 with including Federal Councillor and Minister of Energy Doris Leuthard.
The Swiss-US Energy Innovation Days 2015 will give participants the opportunity to exchange experience and to expand their network of contacts in the field, learning more about doing business in Switzerland and the US, and to get insight into selected success stories.
Further Information: