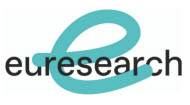 The first calls of the Smart Networks and Services joint undertaking (SNS-JU) of Horizon Europe have opened on 18 January 2022, with deadlines on 26 April 2022. They are published on the Funding and tenders portal and the work programme is available here.
This partnership aims at boosting 5G deployment across Europe, as well as at encouraging R&I in 6G technologies. Swiss SMEs, large companies and research institutions can participate in the SNS-JU calls.
Interested parties are invited to contact Euresearch for advice and questions.