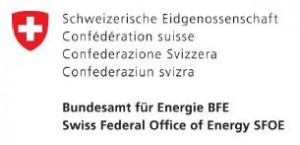 The Energy – Economy – Society (EES) research programme promotes application-oriented research in the field of energy policy. To this end the EES focuses on economic, social, psychological and political issues throughout the energy sector supply chain. EES elaborates calls to fund innovative socio-economic research projects that address relevant energy-policy questions for Switzerland. In line with the Federal Energy Research Masterplan for the period from 2017 to 2020 and with the "Energy research concept of the Swiss Federal Office of Energy", EES defines research priorities through its calls. For this call, the Directive on the submission and evaluation of applications for financial support of energy research, pilot and demonstration projects applies.
The call is addressed to universities (including ETH-domain), universities of applied science, further research organizations and the private sector in Switzerland. The participation of young scientists, and particularly PhD students, in the research teams is encouraged. Researchers in the public and private sector can apply for remuneration of the personnel costs according to the maximum rates provided in the Appendix. The Energy-Economy-Society research programme does not pay any contribution to overhead cost.
If you have any question regarding the call, please do not hesitate to contact:
Anne-Kathrin Faust
anne-kathrin.faust@bfe.admin.ch
Phone +41 58 465 54 45
The deadline for questions is February 7th 2020, 12:00 CET. Answers to questions of general interest and relevance will be published on the EWG Website on January 20th and February 10th 2020. After February 7th, only administrative questions will be answered. Please contact Michael Moser, michael.moser@bfe.admin.ch, +41 58 465 36 23. No extension of the deadline will be granted.
The pre-proposals have to be submitted as one single PDF file by e-mail to energieforschung@bfe.admin.ch, by February 24th 2020, 12:00 CET.
Further information: SFOE website