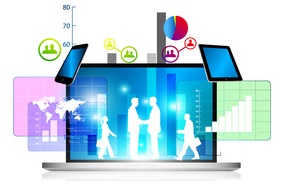 A program for increasing collaboration, building competences and sharing knowledge on energy research at ZHAW.
The broad competences at ZHAW have resulted in participation in four of the seven energy research consortium SCCERs and the NFP 70 and 71 projects.  However, the individual research projects remain relatively unknown outside of their respective departments. The Forschungsplatform Energie (FPE) at ZHAW aims to bridge the research silos and promote collaborations, shared learning, and competence building over the next three years.
Energy, as an increasingly pressing topic containing economic, technical and social challenges, is present throughout the ZHAW. Within the context of the national action plan for coordinated research on energy in Switzerland, it thus comes as no surprise that in 2013/14 the school administration decided to strategically position ZHAW as the leading technical college for energy research in Switzerland.
Helping researchers, like you, in the field of energy
The FPE, in coordination with the internal ZHAW Call for Energy projects, is aimed at ZHAW researchers working on energy topics. Are you one of them?
To expand your potential for interdepartmental networking, three measures are in place:
Interested in working with other departments? Researchers interested in an inter-departmental energy-themed project can acquire funding (between 5,000 and 10,000 CHF) for the proposal writing process. Information is available online (login required).
Curious about the concrete energy projects and results coming out of ZHAW? Over the three year period, six events will be held for and by energy researchers at ZHAW showcasing their projects. At the same time, this presents the opportunity for meeting and exchange. Check the website (login required) for the upcoming events, or contact Merla Kubli and Silvia Ulli-Beer (INE) directly with ideas for event themes.
Wondering who is currently working on what? News will be shared through updates on this blog, and through the expansion of the map of energy researchers presented on the Ressort F&E website which can also be used to locate projects, competences and contacts within ZHAW.
Connecting across ZHAW: FPE kick-off event
On January 28, 2015, researchers from across ZHAW, particularly those working on energy-related themes, were invited to the FPE kick-off event at Toni Areal. An introduction by the rector Jean-Marc Piveteau highlighted the expanding presence of ZHAW as a key energy research institution. Martin Jaeckel (Ressort F&E) provided a useful framing of the large energy programs within ZHAW: SCCER, NFP 70 and 71 and the Energy Calls. This was complemented by presentations of the scope of energy projects from the respective ZHAW departments. And finally, Carmen Kobe (CIE) and Bettina Furrer (INE) provided a practical perspective on the FPE measures.
Energy research within ZHAW
ZHAW diversity shows itself well in the variety and depth of focus that researchers are taking on the energy issue. Here is a short overview of departments involved.
Architecture (A): Integration of energy production within urban areas
Health (G): Emergency Recognition trough Energy Data Analysis
Applied Linguistics (L): Measuring understanding and challenges using the energy discourse
Applied Psychology (P): Psychological aspects of decision-making around energy issues
Social Work (S): Anchoring energy policy within society on four levels of action
Management and Law (W): Non-technical solutions of cities and companies to answer energy supply and demand questions
Questions?
We are excited to connect to and make connections between researchers across ZHAW, so please feel free to get in touch with anyone mentioned above, or to the FPE coordinator Carmen Kobe.