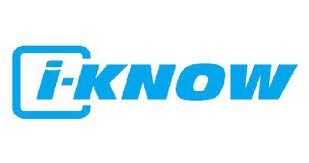 Die internationale Fachtagung für Wissensmanagement i-Know findet am 05.-07. September 2012 in Graz statt. Sie berührt eine Reihe von Themen, die für die anwendungsorientierte Forschung der ZHAW interessant sind.As in previous years i-KNOW will offer its participants a unique platform either to present latest and leading edge developments or to catch up with the developments of most innovative IT technologies, content applications, knowledge management trends and emerging market opportunities.
With the aimto promote the exchange of knowledge and international cooperation between Researchers and Industry we feature a large International Matchmaking Event in conjunction with the Styrian Business Promotion Agency (SFG), Styrian Internationalization Centre (ICS) and the Enterprise Europe Network (EEN).
Outstanding Industry Expertsfrom IBM Watson and Beskin & Partners, as well as Renowned Researchers from Catholic University Leuven and University of Amsterdam followed our invitation for giving keynotes at i-KNOW 2012.
For the first time i-KNOW will feature three Industry-Specific Tracks discussing the role of knowledge management within the Health Industry (SMART Health), Bio-Pharmaceutical Engineering (SMART Pharma) and the Automotive & Rail Production Processes (SMART Mobility).
i-KNOW 2012 will also feature
two Scientific Trackswith specific focus on "Theory and Applications of Visual Analytics (TAVA)" and "Research 2.0"
more than 30 high-quality research talks within the i-KNOW and i-SEMANTICS Scientific Tracks
more than 20 iPraxis Application-oriented Presentations by leading companies.
a large Demonstration & Poster Session, including the Best Demo Award, Best Paper Awards as well as the PhD Student Award
Please keep in mind the deadline for the early bird registration until July 31!
For more detailed information please visit the website www.i-know.at