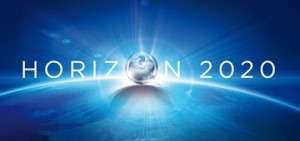 Save the date! On 12 July 2018, the European Commission is organising a webinar to present the 2019 funding opportunities of the health, demographic change and wellbeing societal challenge.
This half-day event (9:00-12:00) will only be webstreamed. The link will be published on this page a week before the event. The programme will be online in the coming days.
Questions – which can also be sent during the webinar – should concern the WP 2019 topics of Horizon 2020 Societal Challenge 1 (Health, Demographic Change and Wellbeing). They may be related to the text of specific topics or to other questions of practical relevance for applicants to these SC1 2019 call topics. Please send your questions preferably in advance at this address.
The EC asks for your understanding that they will not respond to questions on 2020 call topics, on issues outside the scope of Horizon 2020 SC1 or on Horizon Europe.
Connected to this open Information Day, the EU-funded projects Health-NCP-Net 2.0 is organising a free of charge Brokerage Event on 3-4 September 2018 in Oslo which is meant to assist you in finding the right project partners for the upcoming 2019 Health calls.