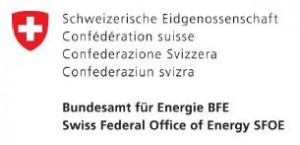 The ERA-Net SES in collaboration with the global Mission Innovation Initiative is pleased to announce the Joint Call 2020 on digital transformation for green energy transition (MICall20). The aim is to support transnational research and innovation activities unleashing the potential of digital transfor-mation for a sustainable energy society. The total available budget exceeds € 27 Mio (including fund-ing from the European Commission); the total maximum SFOE call contribution is € 2.5 Mio. Deadline: 10 May 2021, 12:00 CEST.
IMPORTANT:
Swiss partners must submit one common national full proposal per project to SFOE. The content of the application form (only in English) should be based on and consistent with the transnational full proposal with a special focus on the activities of the Swiss project partners. Furthermore, detailed information about costs and finances of the Swiss partners have to be provided.
The national full proposals (application + finance sheet) have to be submitted by e-mail to energieforschung@bfe.admin.ch by 10 May 2021, 12:00 CEST.
The receipt of the national full proposal will be confirmed in due time.
Swiss partners not having submitted a national full proposal in time will not be eligible for funding!


Further information: