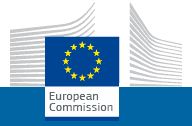 The event targets potential applicants to the Smart Cities and Communities topic and will cover the call content and the application procedure. A networking event will take place in the afternoon.
On 23 September 2016 the European Commission and the Innovation & Networks Executive Agency (INEA) will organise in Brussels an Information Day on the call «Smart Cities and Communities», with focus on the 2017 call.
Registration for the Information day is compulsory and free of charge. Please note that due to a limited seat number at the conference venue, maximum two people from the same organisation will be registered.
The event can also be followed via web streaming and on Twitter (#H2020SCC1). Questions to the speakers can be sent to them before the event by email (INEA-H2020-SCC-Infoday"at"ec.europa.eu) and during the event also by email or Twitter.
Further Information: