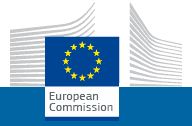 The Personalised Medicine conference organised by the European Commission in July 2016 addressed the broader policy perspective and challenges by showcasing integrated healthcare models in Member States and business approaches which involve patients more directly in their healthcare.
The goal of personalised medicine is to put the citizen at the centre of healthcare. It is a new paradigm in medicine based on the smart use of technology, coupled with greater participation by patients in the management of their own health, to help prevent diseases and promote healthy living. When diseases can be prevented and not only treated, the cost of healthcare will come down, creating a virtuous circle for health policy. Read more
More information and the presentations are to be found on the event page.