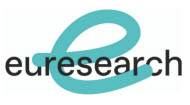 The call focuses on tackling the rising threat of antimicrobial resistance (JPIAMR). It aims to improve the treatment of bacterial and fungal infections (including co-infection) and/or the prevention of the emergence/spread of resistance in humans, animals or plants through the improvement of the efficacy, specificity, delivery, combinations and/or repurposing of drugs and plant protection agents.
The project teams should comprise 3 to 6 partners from participating countries. The SNSF has set aside CHF 600 000.00 for the Swiss partners in these teams. Applicants from Switzerland must be eligible for the SNSF's project funding scheme.
Proposals will be evaluated in a two-step procedure. The deadline for submitting pre-proposals is 8 March 2022.
An online information session for interested applicants, also presenting the dedicated Partner Search tool, will be held on 25 January 2022, 16:00.
For more information please contact amr@snf.ch