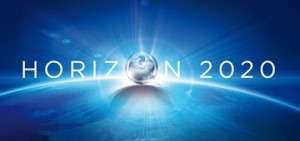 29-10-2020, 09:30 – 12:15, Online Seminar for Swiss Beneficiaries
This online seminar aims to address questions related to the implementation of the Marie Sklodowska-Curie Actions (MSCA) Innovative Training Network (ITN) and Individual Fellowship (IF) in Switzerland. Participants will not only learn about the rules and how they are implemented but also have the opportunity to ask their questions directly to the Head of ITN, Michaela Bitsakis, and Head of IF, David Wizel, from the European Research Executive Agency.
Major implementation issues to be discussed are: Amendment during the project implementation, reporting and financial aspects of an ITN and IF such as the salary of researchers or the use of unit costs.
This seminar is only open to beneficiaries and fellows in Switzerland and provides an opportunity to ask questions in an interactive way. The main target group are the research mangers and administrative specialist from the Human Resources supporting MSCA fellows and/or ITN projects but MSCA fellows and coordinators are also very welcome to participate.