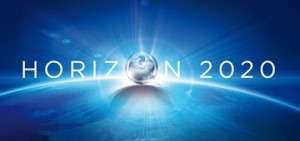 Functioning and Financing, Added-value, Success Stories and Support Services
October 13, 2016, 17:20–20:00 in Epalinges
This event will inform you about funding opportunities for collaborative EU research and innovation projects within Horizon 2020. Focus is on opportunities in the 2017 calls for proposals in Health and Nutrition.
Designed for Industry/SME and academic audience, this session will cover specific programme aspects such as information required for a strong proposal, overview of calls, evaluation criteria and partner search tools, together with the services that Euresearch offers to support applications. The event will feature testimonials from successful applicants from academia and business.
Face-to-face Meetings
If you wish to discuss concrete proposal plans with Ms. Mathilde Vivot, Swiss National Contact Point Health, Demographic Change & Wellbeing, face-to-face meetings can be arranged on 13 October, please contact us ASAP at lausanne@euresearch.ch to set up a meeting.
Further Information: