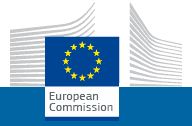 In December 2015, DG Research and Innovation organised a conference Together for the Next Generation: Research and Innovation for Maternal & Newborn Health". The report is available for reading and further comments in the conference page.
The conference "Together for the next generation: Research and innovation for maternal and newborn health" took place in Brussels on 8 December 2015. Around 200 researchers, policy makers, health practitioners, research funders, advocates, and NGOs active in low- and middle-income countries participated and contributed to make this conference a success.
The report gives a nice overview of the main messages that came out from the discussions during the conference. It highlights a number of guiding principles for different groups to consider, taking into account that the research agenda on maternal and newborn health is developed in the context of the sustainable development goals. We hope you will enjoy the reading and would be pleased if you would further distribute this report.
The conference report as well as the key note speeches are available through this link.
We take the opportunity to remind you of the recently published Birth Day Prize, a new funding opportunity with the aim to identify and bring to market innovative solutions preventing death and complications during pregnancy and childbirth.