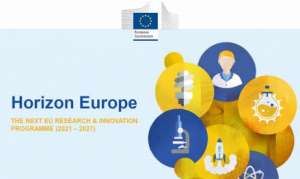 18-12-2020, 10:15 – 12:00 (online-event)
HORIZON EUROPE is the next and 9th European Research and Innovation Framework Programme which will replace the current programme Horizon 2020. Horizon Europe is proposed as the most ambitious European Research and Innovation Programme ever and might provide a total budget of up to €100 billion for 2021 -2027.
After a brief introduction to Horizon Europe, this event will give, with a special focus on artificial intelligence aspects, an overview on the topics expected to be called in 2021 and 2022 in Horizon Europe's 'Cluster 4 – Digital, Industry & Space' as well as the 'Digital Europe Programme (DEP)'.