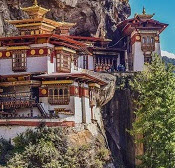 The Swiss State Secretariat for Education, Research and Innovation (SERI) has commissioned ZHAW Zurich University of Applied Sciences as Leading House for the bilateral research collaboration with partner institutions in Afghanistan, Bangladesh, Bhutan, India, Iran, Maldives, Nepal, Pakistan and Sri Lanka.
This mobility grant is designed for young scientists who seek the possibility to gain experience in international research and development projects. Recipients of this mobility grant will be enabled to build up new partnerships through personal contacts early on in their career. Such early international exchange should inspire researchers
to seek international collaborations also later in their scientific career.
Further Information