Von Saskia Wyss und Claudia Gabler
Über 6.5 Millionen Menschen jeden Alters in der Schweiz benutzen WhatsApp. Eine einzige Person verschickt pro Tag im Durchschnitt 34 Nachrichten. Aber warum ist WhatsApp so beliebt? "Messaging is one of the few things that people do more than social networking", sagt Mark Zuckerberg. Dieses Potenzial von WhatsApp haben nun einige Unternehmen für ihre Kunden entdeckt.
Mitarbeitende und Kunden haben Spass mit WhatsApp
Mit WhatsApp sind Unternehmen direkt dort, wo auch ihre Kunden sind: am Smartphone in der meist genutzten App inmitten von Familienmitgliedern, Freunden und Kollegen – einen besseren und emotional näheren Ort gibt es wohl kaum. Was für den Austausch mit den Allerliebsten taugt, eignet sich auch als Servicekanal im geschäftlichen Kontext – denn nicht nur die Kunden, sondern auch die Mitarbeitenden haben Spass an WhatsApp. WhatsApp hat dieses Potenzial erkannt und bietet deshalb seit 2018 mit WhatsApp for Business eine professionelle Lösung für Unternehmen jeder Grösse an.
Die Messenger-App bietet eine Chance, die Kunden noch besser ins Zentrum zu rücken und einen zentralen, digitalen Touchpoint in Kundenbeziehungen anzubieten. Für Kunden stellt die gesteigerte Mobilität und Flexibilität durch WhatsApp eine positive Customer Experience dar. Das bestätigt auch Dr. Wolfgang Schäfer, Studiengangleiter CAS Customer Experience Management an der ZHAW: «WhatsApp ist ein fester Bestandteil im Leben der Kunden. Unternehmen haben hier die Chance, mit ihren Kunden leicht und sehr persönlich einen Dialog zu führen. Auch wenn dies anspruchsvoll ist, kann eine von Nähe, Vertrauen und Verbundenheit gekennzeichnete Customer Experience entstehen.»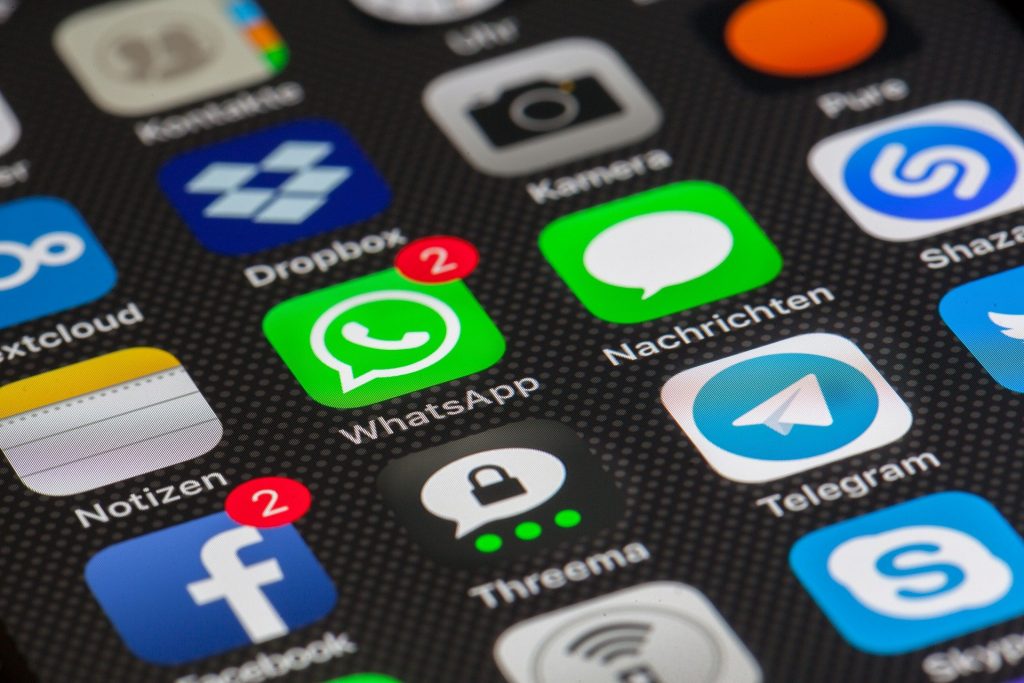 Wo WhatsApp schon im Einsatz ist
WhatsApp stösst also auf eine grosse Akzeptanz auf beiden Seiten. Unternehmen gehen ein geringes Risiko ein, wenn sie WhatsApp anbieten im Gegensatz dazu, wenn sie eine eigene App programmieren, implementieren und promoten müssen. Darüber hinaus können Unternehmen mit WhatsApp Business ihre Kunden ohne grossen Aufwand auf die digitalen und automatisierbaren Kanäle shiften. Damit wird der Use Case skalierbar. Einige Use Cases stellen wir nachfolgend vor.
Swisscom hat als eines der ersten Unternehmen in der Schweiz WhatsApp im Kundendienst für Endkunden implementiert. Swisscom hat mit der Einführung von WhatsApp auf ein Kundenbedürfnis reagiert: vor allem (aber nicht nur) jüngere Kunden schätzen diesen Kontaktkanal sehr. WhatsApp ermöglicht eine Kontaktaufnahme wann immer der Kunde dies möchte, gleichzeitig können auch Bilder mitgeschickt werden, was die Falllösung erleichtert. Ziel war es, ein gutes Kundenerlebnis zu bieten und die Kundenzufriedenheit ebenso hoch zu halten wie an der Hotline.
Es hat sich zudem gezeigt, dass dank dem Einsatz von Bots eine ähnlich hohe Produktivität möglich ist. Dazu hat Swisscom drei verschiedene Bots im Einsatz, die laufend weiter ausgebaut und von Kundendienst-Mitarbeitenden trainiert werden. Die Chatbots dienen dazu, einfachere Anfragen automatisiert abzuwickeln oder den Kunden online an den richtigen Ort zu führen. Wenn das nicht möglich ist, leiten die Bots das Anliegen direkt zu einem Service Mitarbeitenden weiter. Melanie Schefer Bräker, Head of Customer Service B2C, ist sich sicher: «WhatsApp als Kontaktkanal hat noch viel Potenzial. Kundinnen und Kunden, welche den Kanal für sich entdeckt haben, nutzen ihn immer wieder gerne.»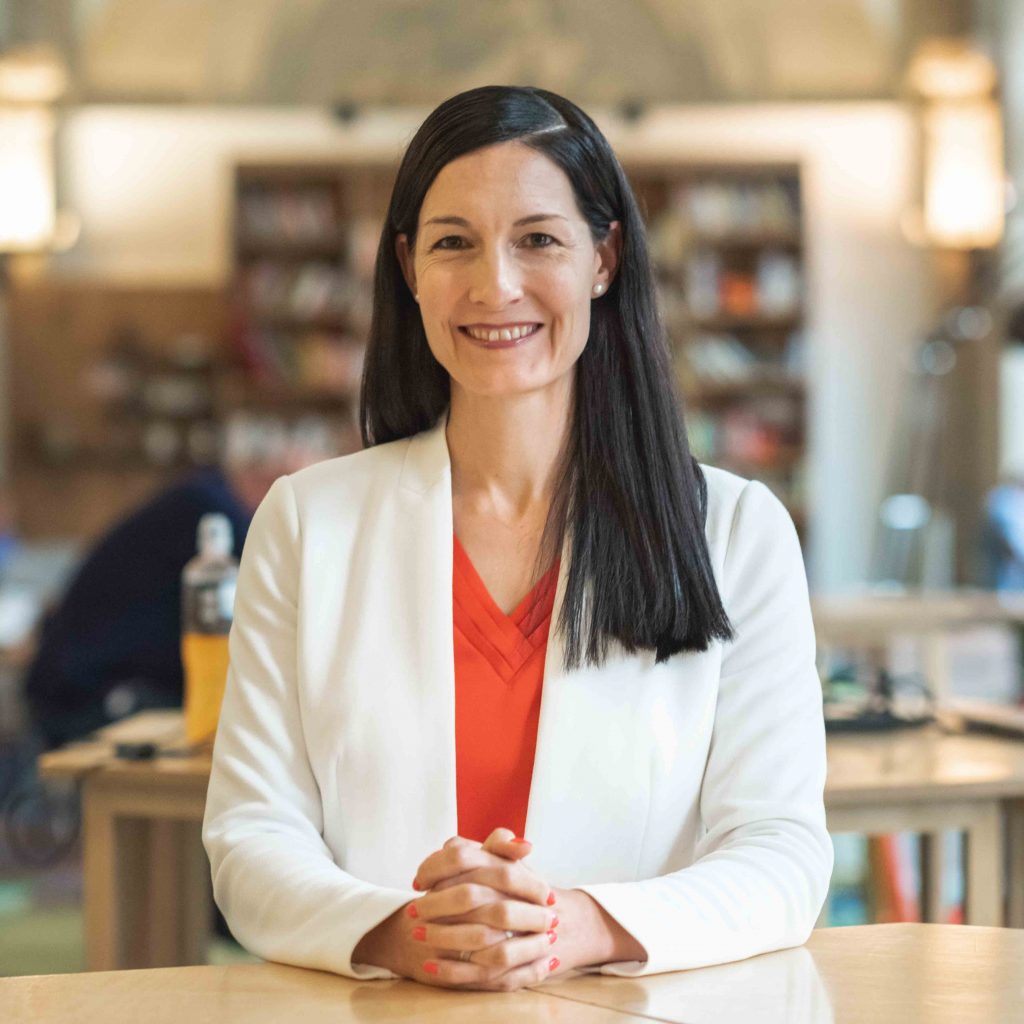 Otto hatte mit WhatsApp das Ziel, einen benutzerfreundlichen Kanal mit direktem Zugang zum Customer Service Team zu lancieren. 100 Mitarbeitende beantworten die WhatsApp-Anfragen der Kunden aus dem B2C-Bereich. Otto konnte mit WhatsApp die Bearbeitungszeit von Anfragen um 15% reduzieren im Vergleich zu Anfragen via Mail.
Des Weiteren konnte das Unternehmen feststellen, dass die Anbindung an das CRM-System eine optimale Basis für Marketing Automatisation bietet. «Durch die Anbindung an ein Automatisierungssystem kann einerseits Zeit eingespart werden und andererseits können automatisierte und personalisierte Nachrichten an die Zielgruppe gesendet werden», sagt auch Dr. Michael Klaas, Leiter Fachstelle Digital Marketing am Institut für Marketing Management an der ZHAW.
WhatsApp im B2B-Bereich
Doch nicht nur im B2C-Bereich ist der Einsatz von WhatsApp Business geeignet, sondern auch im B2B-Bereich. Ein Schweizer Marktführer beliefert verschiedene Handwerksbetriebe mit Systemen für Bäder und Küchen sowie für Heizungen und Abwasser. Bislang war es für die Handwerksbetriebe sehr schwer, Probleme in der Baustelle vor Ort mit dem Support beim Grosshändler zu klären, denn die Beschreibung ohne Bild ist kompliziert. Man dachte eine eigene App an, die Video- und Bild- Übertragung ermöglicht.
Aber die Idee wurde wieder verworfen, weil nicht alle Betriebe die modernsten Smartphones nutzen und vor allem, weil die Geschäftskunden nicht für jeden Handelspartner eigene Apps installieren wollen. Was jedoch alle verwenden ist WhatsApp. Deshalb setzt der Grosshändler seit 2018 WhatsApp im B2B-Support ein. Die Handwerker können Text und Bild verschicken, bekommen Antwort, Fotos, Guides oder Known-Issues zurück. Bei einer Eskalation kann auf den telefonischen Kanal gewechselt werden.
Als kundenfreundliches Tool für die hürdenfreie Kommunikation mit Zahnärzten, Dentalhygienikern, zahnmedizinischem Personal und Labormitarbeitenden hat auch Dental Axess WhatsApp Business für sich entdeckt. Das internationale MedTech-Unternehmen mit Sitz in Zürich hat sich auf die Digitalisierung der Zahnmedizin spezialisiert. «WhatsApp ist ein praktischer und informeller Servicekanal. Die Kunden sind weniger gehemmt und kommen direkt auf den Punkt. Dadurch können wir das Problem schnell erfassen und lösen, was für eine gute Customer Experience sorgt», erklärt Sven Wagemann, Group Business Controller bei Dental Axess.
Als marktführendes Unternehmen im Bereich dentaler CAD/CAM (computergestützter Konstruktion und Fertigung) und 3D Druck fallen aber auch komplexe Support-Anfragen an. «Selbst hier ist WhatsApp ein guter Einstiegskanal. Via WhatsApp können wir die Problemstellung einfach erfassen und von den richtigen Experten bearbeiten lassen bzw. einen Teamviewer Link senden, um das Anliegen direkt abzuschliessen.» Zudem erlaube WhatsApp als Servicekanal routinierten Customer Service Representatives das Multitasking: «Blended Agents können auf dem asynchronen Kanal mehrere Kunden parallel bedienen und für einen hohen Servicelevel sorgen.»
WhatsApp – das Multi-Talent
Der Einsatz von WhatsApp zeigt unterschiedliche Use Cases sowohl im B2C- als auch im B2B-Bereich. Mit der Anbindung von WhatsApp an das CRM-System bietet es eine optimale Basis für Marketing Automatisation. Für Mitarbeitende, welche direkt im Kundenkontakt stehen und für die Kunden selbst erleichtert WhatsApp die Kommunikation – wenn das Tool richtig genutzt wird. Da auf WhatsApp direkt und mithilfe von Bildern und Videos kommuniziert wird, können Mitarbeitende Kundenanliegen rasch erfassen und bearbeiten, was zu einer höheren Kundenzufriedenheit führt. In Kombination mit Blended Agents, Chatbots und Servicemitarbeitenden bietet WhatsApp durch seine Mobilität und Nähe daher eine Möglichkeit für verschiedene Unternehmen, die Kunden noch mehr ins Zentrum zu rücken.
Schlagwörter:
App
,
B2B
,
Bots
,
CAS Customer Experience Management
,
Chatbots
,
Customer Experience
,
Dental Axess
,
Dr. Michael Klaas
,
Dr. Wolfgang Schäfer
,
IMM
,
Institut für Marketing Management
,
Kunden
,
Kundenerlebnis
,
Marketing
,
Melanie Schefer Bräker
,
Messenger App
,
Otto
,
Saskia Wyss
,
Servicekanal
,
Smartphone
,
Swisscom
,
WhatsApp
,
zhaw