Die Grenzen zwischen der digitalen und der physischen Welt verschwimmen und stellen Geschäftsmodelle und Marketinglogiken infrage. Der viertägige Weiterbildungskurs «Technology Impact, Business Models & Services» ging in Berlin und Leipzig der Digitalisierung auf die Spur. Unternehmensbesuche und der Austausch mit Gründern und Startup-Vertretern in Kombination mit Workshops und akademischen Inputs führten zu vielschichtigen Erkenntnissen.
Innovationslabors als Antwort auf die Kundenwelten der Zukunft
Die Studienreise widmete sich unter anderem den Fragen, wie sich etablierte Unternehmen vor dem Hintergrund der Lebens-, Arbeits- und Kundenwelten der Zukunft neu erfinden können, wie sich Innovation und unternehmerisches Denken fördern und eine Innovationskultur entwickeln lässt.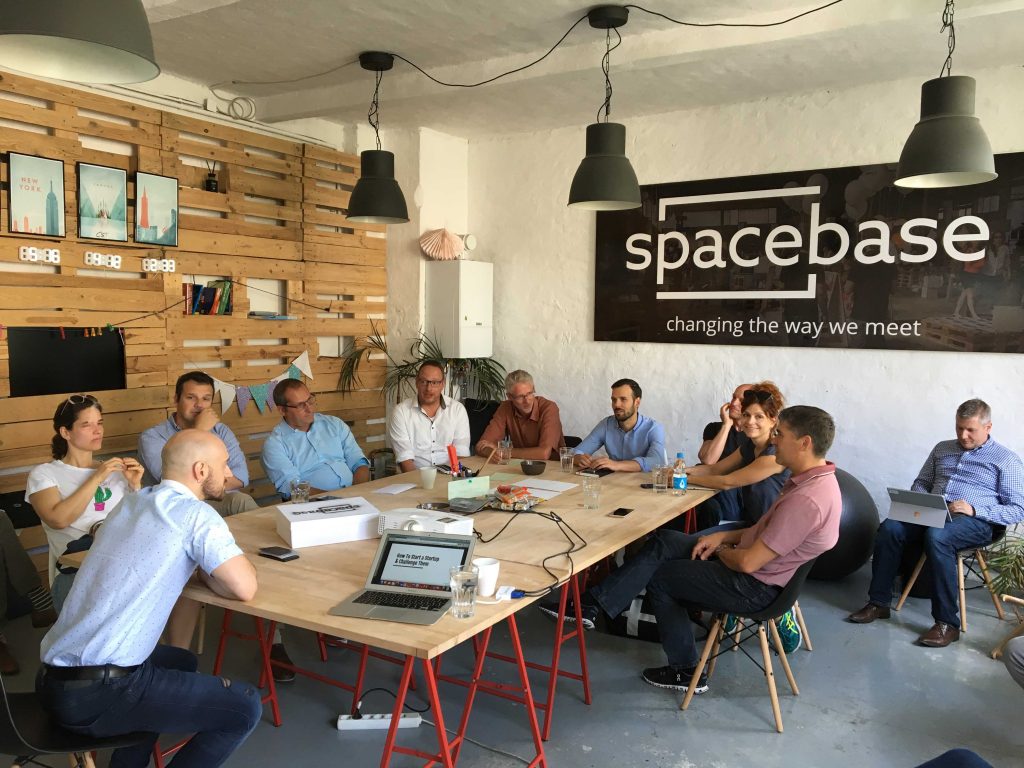 Die Deutschen Bahn investiert in verschiedene Intrapreneurship-Initiativen, um das milliardenschwere Verkehrsunternehmen für die Zukunft fit zu machen. Der eigene Risikokapitalfonds DB Digital Ventures hilft dem Konzern zudem, Erfahrungen mit zukünftigen Mobilitätskonzepten und neuen Geschäftsmodellen zu machen, aktuelle Kundentrends zu erfassen und Technologie-Scouting zu betreiben.
Die ALBA Gruppe betreibt seit September 2017 im Herzen Berlins einen Innovation Hub. Im sogenannten BluehouseLab wird gemeinsam mit innovativen Startups an der Recyclingbranche von morgen getüftelt. ALBA, das Unternehmen aus der Entsorgungs- und Recyclingbranche mit 7'500 Mitarbeitenden und 1,8 Milliarden Jahresumsatz, möchte Startups mit innovativen Technologien im Bereich Smart City, Smart Logistics, Big Data oder Internet of Things dabei helfen, Geschäftsmodelle zu identifizieren, zu finanzieren und aufzubauen. Für ALBA ist das BluehouseLab eine Investition in die eigene Zukunft. Aus dem familiengehaltenen und traditionellen Grossunternehmen soll dereinst eine «cutting-edge Company» werden, die auch in Zeiten von Digitalisierung und künstlicher Intelligenz im Recycling-Markt Deutschlands eine führende Rolle einnimmt.
Als Innovationslabor sind auch die signals Open Studios gedacht. Hinter dem Konzept steckt der Versicherungskonzern Signal Iduna. Im Mittelpunkt steht die branchenübergreifende und crossindustrielle Vernetzung von Unternehmen und Startups. Die Begriffe Customer Centricity, Co-Creation und Open Innovation umschreiben dabei die massgebende Arbeits- und Gestaltungsweise. "Fail often and early" soll in den Open Studios Wirklichkeit werden. Schnell kreieren, Prototypen bauen, die Nutzer fragen, Konzepte hinterfragen, anpassen, bis es passt. Die signals Open Studios geben sich unabhängig, flexibel und offen, verleugnen dabei aber nicht ihre Herkunft. Man versteht sich als Keimzelle für die digitale Transformation des Versicherungskonzerns, ein Prozess, der mit einem signifikanten Wandel der Unternehmenskultur einhergehen muss. Seit 2017 haben 600 Mitarbeitende das zweitägige Training «the future of work» in Berlin besucht.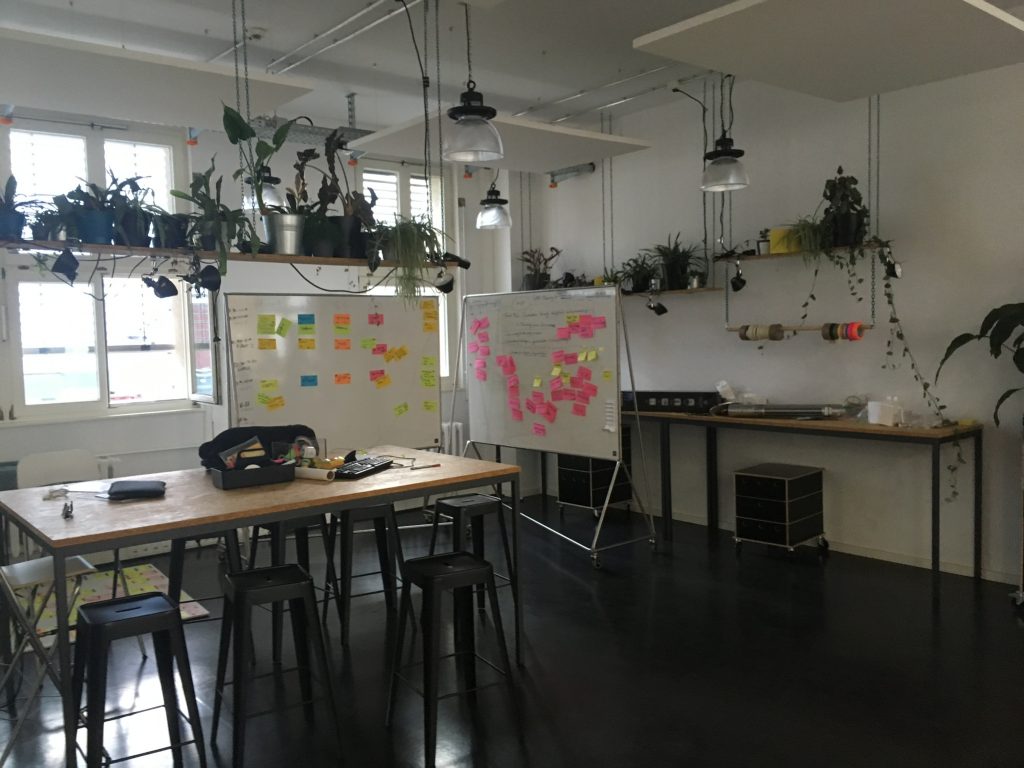 (Technologie-)Startups auf den Zahn fühlen
Wie funktionieren Jungunternehmen? Welche Herausforderungen haben sie? Wie können sie von aussen beurteilt werden? Das Berliner Technologie-Startup HomeToGo wurde 2014 gegründet und beschäftigt inzwischen mehr als 150 Mitarbeitende. Auch gemessen am Umsatz gehört es zu den am schnellsten wachsenden Startups Deutschlands. HomeToGo betreibt eine Metasuchmaschine für Ferienunterkünfte. Wenn Nutzer eine Anfrage starten, durchsucht HomeToGo Partnerseiten wie Booking.com, FeWo-direkt oder TripAdvisor. Mittlerweile nutzen pro Monat rund 20 Millionen Menschen die Plattform. HomeToGo liefert interessante Einblicke in die Kultur und die Herausforderungen eines Jungunternehmens auf der Schwelle zu einem etablierten Player in der Reisebranche, von der Rekrutierung und Organisationsentwicklung bis hin zu Marketing und PR.
Trendinstitut in alter Baumwollspinnerei
Welche Auswirkungen haben neue Technologien auf Geschäftsmodelle und Marketingansätze? Das Trendinstitut 2bAHEAD, einer der grössten Think Tanks Europas, sucht nach Antworten. Auf dem Gelände der ehemaligen Baumwollspinnerei Leipzig-Lindenau, wo sich mehrere Galerien, eine Vielzahl an Künstlern, Werkstätten, Architekten, Designer, Schmuck- und Modemacher und natürlich Startups niedergelassen haben, beschäftigen sich Trendforscher auch mit dem Kundendialog der Zukunft, der von intelligenten persönlichen Assistenten geprägt sein wird.
Aus Sicht von Markus Brunold, CEO von BSI und Teilnehmer der Studienreise, ein «tolles Programm, mit Einblicken in Innovation Labs und Startups, ergänzt mit der Sichtweise von Investoren.»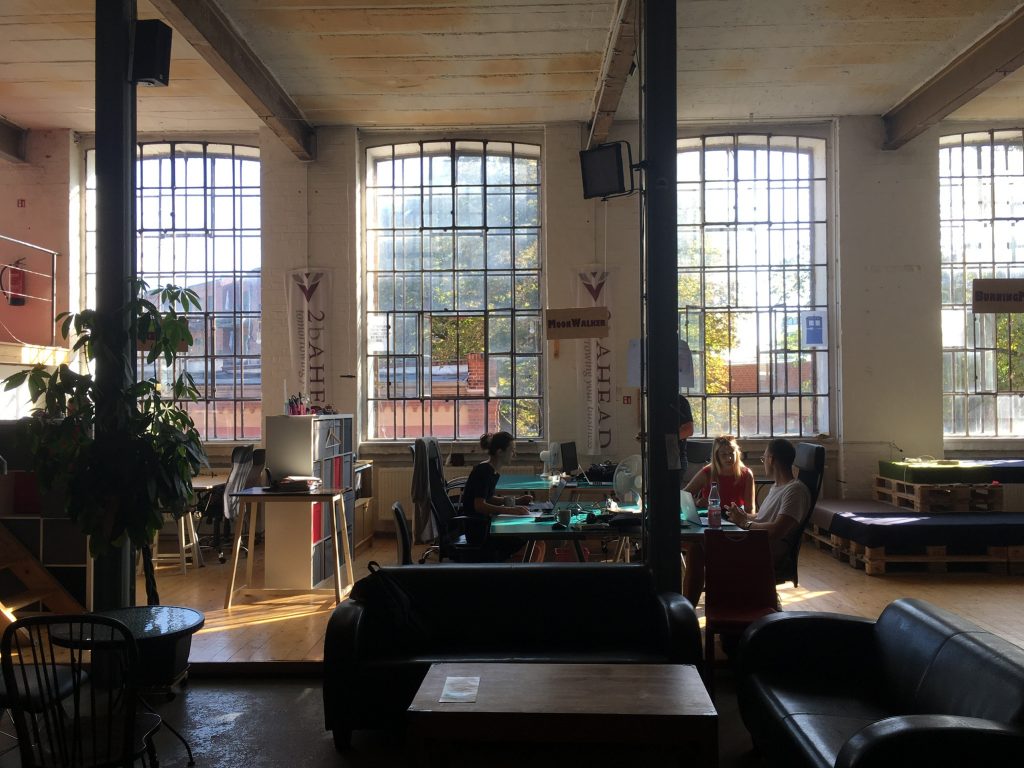 Eine nächste Studienreise nach Berlin ist im Rahmen des Executive Master in Marketing Leadership für Herbst 2019 geplant. Rolf Rellstab (rolf.rellstab@zhaw.ch) gibt dazu gerne Auskunft.
Wer sich vorher fit für die Zukunft machen will, der findet im Weiterbildungsangebot des Instituts für Marketing Management spannende Lehrgänge.
https://weiterbildung.zhaw.ch/de/school-of-management-and-law/programm/cas-marketing-analytics.html
https://weiterbildung.zhaw.ch/de/school-of-management-and-law/programm/cas-digital-marketing.html
Schlagwörter:
2bAHEAD
,
ALBA Gruppe
,
AR
,
Baumwollspinnerei
,
Berlin
,
BluehouseLab
,
Booking.com
,
Business Models & Services
,
Co-Creation
,
Customer Centricity
,
DB Digital Ventures
,
Design Thinking
,
Deutsche Bahn
,
Digitale Transformation
,
Entsorgung
,
Ferienunterkünfte
,
FeWo-direkt
,
HomeToGo
,
IMM
,
Innovationskultur
,
Institut für Marketing Management
,
Leipzig
,
Lindenau
,
Marketing
,
Metasuchmaschine
,
Mobilitätskonzept
,
Nachhaltigkeit
,
Open Innovation
,
PR
,
Prototypen
,
Recycling
,
Signal Iduna Gruppe
,
signals Open Studios
,
Start Up
,
Studienreise
,
Technologiesafari
,
Technology Impact
,
TripAdvisor
,
Versicherungskonzern
,
VR
,
Weiterbildung
,
Weiterbildungskurs