Am 15. Oktober 2018 feiert das Future of Marketing Event sein Debüt in Winterthur. Getreu dem Motto «Marketing trifft auf Wissenschaft» versammeln sich Wissenschaftler und Praktiker und diskutieren die neuesten Entwicklungen im Marketing.
Wohin geht das Marketing? Das ist die Frage, die alle Marketeers beschäftigt. Antworten darauf gibt es in spannender Form am Future of Marketing Event. Marketinginteressierte aus allen Branchen sind angesprochen. Austauschen können sich die Teilnehmenden mit Experten, Forschern und den anwesenden Unternehmen. Der Marketing Nachwuchs ist mit Masterstudierenden und Alumni ebenso vertreten.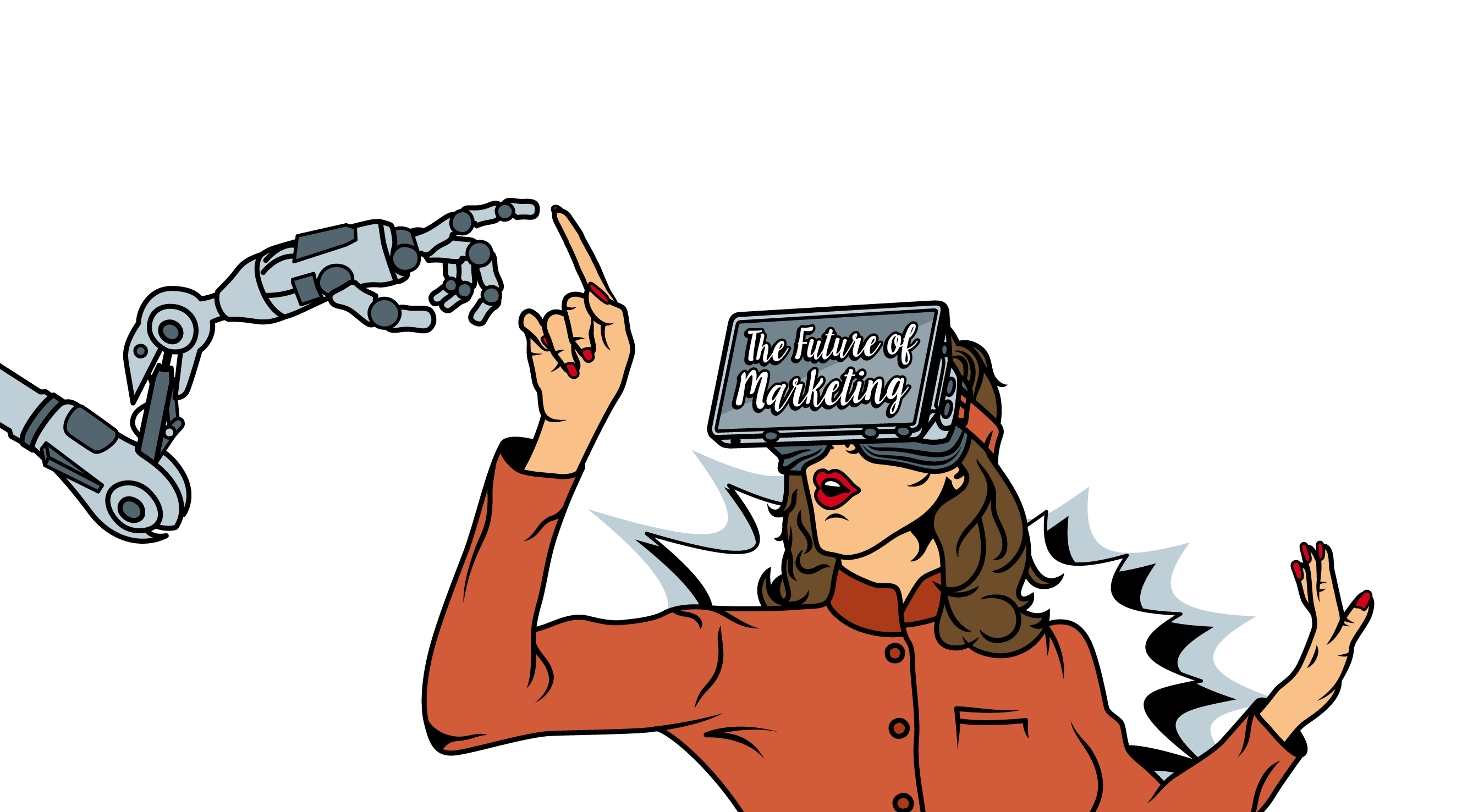 Das Programm bietet viele Höhepunkte: Keynotes von Swisscom und L'Oréal und spannende Workshops mit Vertiefungsmöglichkeiten zu Themen wie Customer Experience, Content und Data Marketing sowie ein abwechslungsreiches Rahmenprogramm. Dabei haben die Teilnehmenden im Rahmen des Side-Events «Digital Detox» die Möglichkeit, Business Yoga & Meditation auszuprobieren.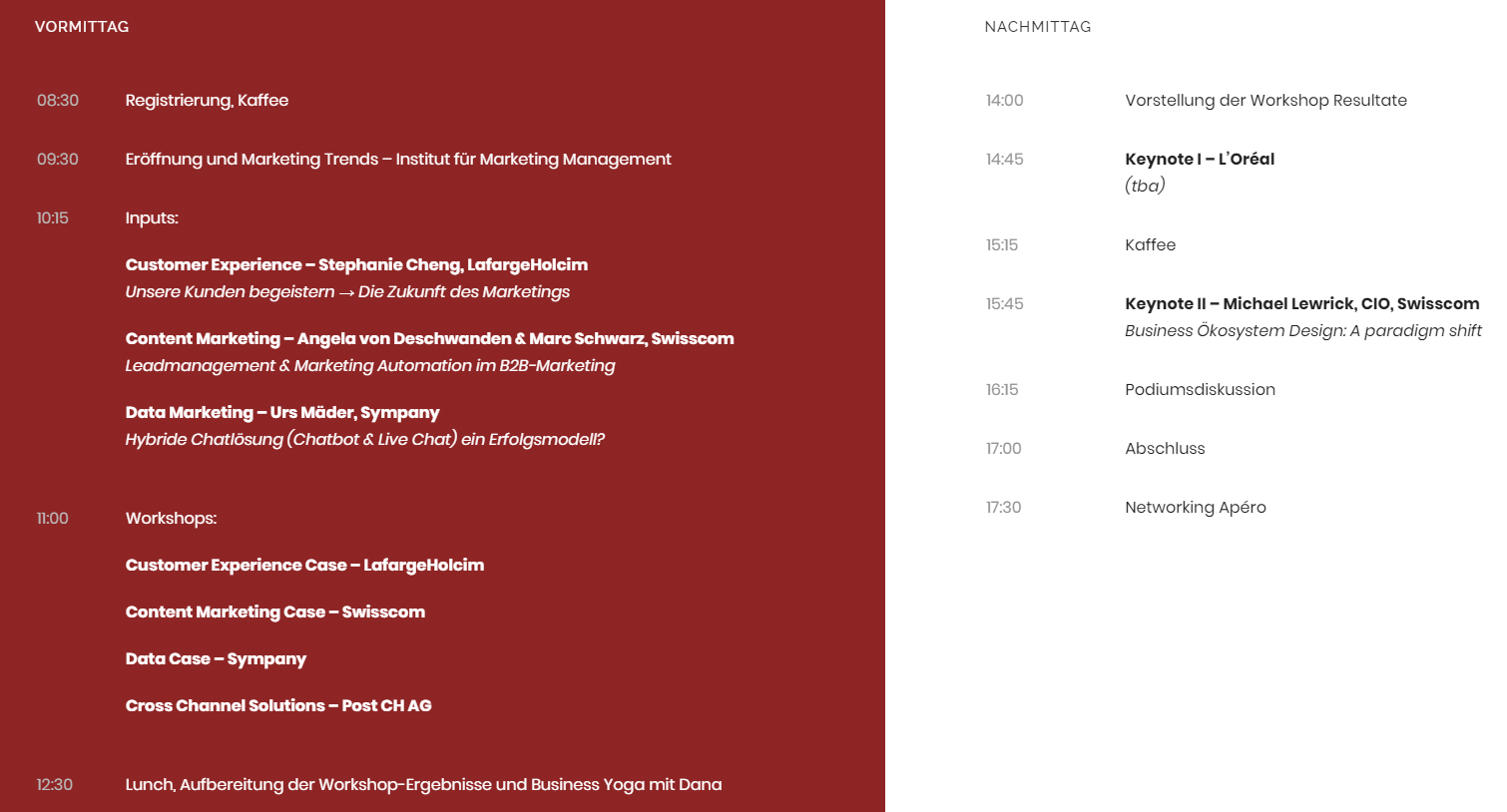 Der Anlass findet am 15. Oktober 2018 in Winterthur an der ZHAW School of Management and Law statt. Veranstalter ist das ZHAW Institut für Marketing Management. Moderiert wird der Anlass von Miriam Rickli. Mehr Informationen und die Anmeldemöglichkeiten, gibt es auf folgender Webseite: https://future-marketing.ch/
Kontakt
Schlagwörter:
Alumni
,
Business Yoga
,
Digital Detox
,
Event
,
Forscher
,
Future of Marketing
,
Future of Marketing Event
,
IMM
,
Institut für Marketing Management
,
Keynotes
,
L'Oréal
,
Marketeers
,
Marketing
,
Miriam Rickli
,
School of Management and Law
,
SML
,
Swisscom
,
Winterthur
,
Wissenschaftler
,
zhaw
,
Zukunft