Von Reto Heierli und Saskia Wyss
Im Rahmen des Next Level Marketing Programms, das im Frühjahr 2019 vom Institut für Marketing Management (IMM) erstmals lanciert wurde, erhalten Unternehmen die Möglichkeit, Massnahmen zu identifizieren, die ihr Marketing auf ein nächstes Level bringen. Ein Beispiel wird nachfolgend vorgestellt.  
Die Rapid Manufacturing AG ist seit Juli 2015 in der additiven Fertigung (industrieller 3D-Druck) tätig und beschäftigt aktuell sechs Mitarbeitende. Ihre Dienstleistungen erstrecken sich von Serienfertigung über Rapid Prototyping bis hin zum Vorrichtungsbau. Die Herstellung von Kunststoffteilen mithilfe von selektivem Lasersintern (SLS) stellt dabei die Kernaufgabe der Rapid Manufacturing AG dar.
Die Herausforderung
Im Next Level Marketing Workshop wurde gemeinsam die Herausforderung der Rapid Manufacturing AG identifiziert. Diese bestand darin, dass Alain Stebler, Geschäftsführer des noch jungen Kleinunternehmens, bis anhin fast ausschliesslich allein für die Bereiche Marketing & Verkauf verantwortlich war. Der Grossteil seiner Arbeit bestand einerseits aus der Akquise von neuen, andererseits aus der Pflege bestehender Kunden. Die restliche Zeit widmete er dem Tagesgeschäft, wie z.B. den Anfragen bestehender und potenzieller Kunden.
Bei potenziellen Kunden gilt es dabei zwischen erfahrenen und unerfahrenen Nutzern von 3D-Technologie zu unterscheiden. Letztere sind häufig sehr zeitintensiv in der Beratung, da diese oftmals zusätzliche Informationen (z.B. zu den Herstellungsverfahren und Weiterverarbeitungsmöglichkeiten) benötigen, bevor sie ihren Erstauftrag vergeben. Die Herausforderung bestand also darin, den Zeitaufwand des kleinen Teams massgeblich zu minimieren.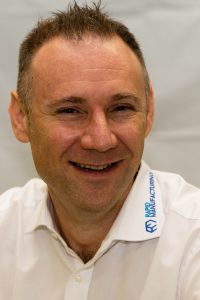 Eine gezieltere Kundenansprache für mehr Leads
Nach dem Workshop wurde mit der Rapid Manufacturing AG ein Folgeprojekt ausgearbeitet, um die skizzierten Massnahmen umzusetzen und das nächste Level im Marketing erreichen zu können. Folgende Massnahmen wurden als Ziel anvisiert: Um den zuvor erwähnten, zeitintensiven Erklärungsaufwand bei Verkaufsgesprächen maximal reduzieren zu können, sollten potenzielle Kunden bereits möglichst früh in ihrem Bestellprozess mit allen notwendigen Informationen versorgt werden. Hierfür sollte der Fokus auf dem Bereitstellen resp. der Zugänglichkeit von zielgruppenspezifischen und für den Bestellprozess relevanten Inhalten auf der Webseite der Rapid Manufacturing AG liegen. Dadurch würde eine noch gezieltere Ansprache von potenziellen Kunden erreicht und infolgedessen mehr Reichweite und Sichtbarkeit erlangt – was wiederum für zusätzliche Leads sorgen würde.
Die Erreichung dieser Ziele erforderten daher eine Serviceinnovation. Konkret sollte mit dem Einsatz von digitalem Storytelling der strukturierte Prozess zur Neukundengewinnung weiterentwickelt und teilautomatisiert werden. Für die Umsetzung des Folgeprojektes wurde bei der Innosuisse ein Innovationsscheck-Gesuch eingereicht, welches sodann auch bewilligt wurde – dem Projektstart stand somit nichts mehr im Wege.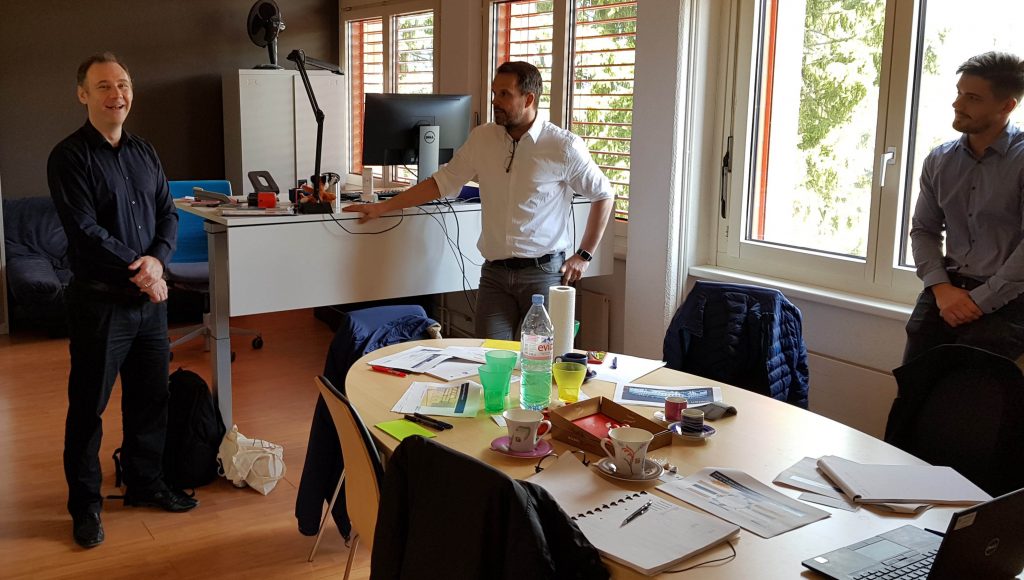 Konkrete Handlungsempfehlungen und eine erfolgreiche Bachelorarbeit
In einem ersten Schritt wurde eine Markt- und Kundendatenanalyse durchgeführt, um vertiefte Einblicke in bestehende und potenzielle Kunden zu erhalten. Aus den Resultaten konnten schliesslich drei verschiedene Buyer Personas abgeleitet werden, die sich in ihren Kaufmotiven, Informationssuchverhalten sowie Herausforderungen und Vorteilen unterschieden. Basierend auf den Buyer Personas wurden für die Bereiche Storytelling und SEO-Strategie konkrete Handlungsempfehlungen ausgearbeitet.
Parallel zum Projekt analysierte Thomas Wehren, Bachelorstudent in Betriebsökonomie an der ZHAW School of Management and Law, in seiner Bachelorarbeit die Markenidentität sowie das Markenimage der Rapid Manufacturing AG. Seine Erkenntnisse wurden ebenfalls im Massnahmenplan berücksichtigt. Besonders erfreulich, seit November 2020 ist Thomas Wehren als «Manager Sales und Marketing» für die Rapid Manufacturing AG tätig und wird die weitere Projektumsetzung begleiten.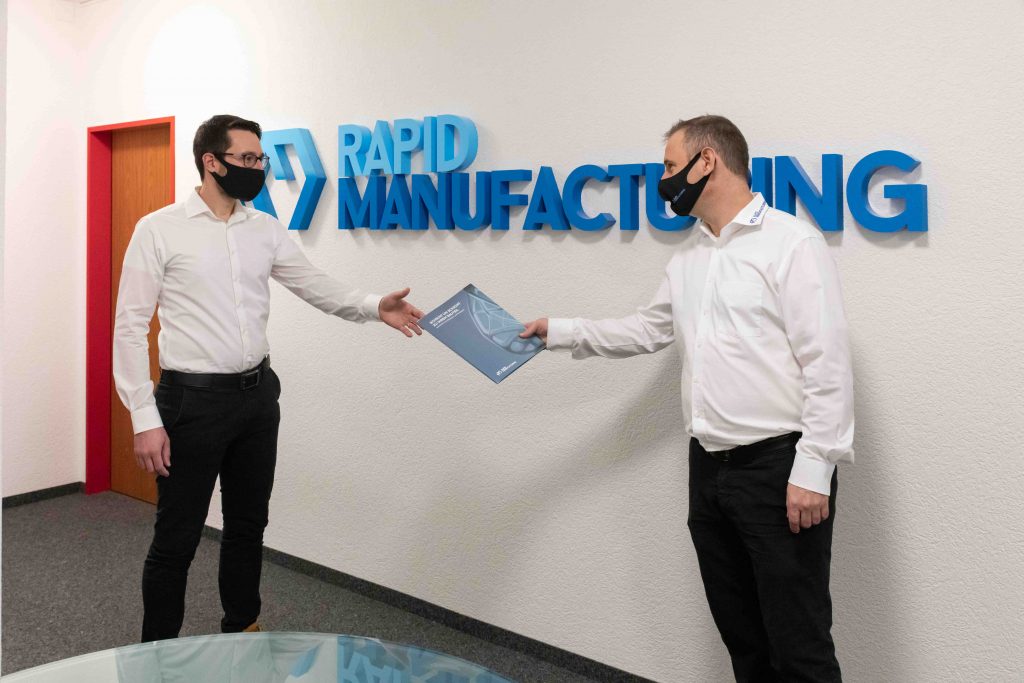 Herausforderungen gemeinsam meistern
Herausforderungen sind immer Chancen – das zeigt auch die Erfolgsgeschichte mit der Rapid Manufacturing AG. Das Unternehmen hat es nicht nur auf das nächste Marketing-Level geschafft, sondern auch zur Nachwuchsförderung beigetragen. Eine gelungene Kooperation also,  auch für den Geschäftsführer Alain Stebler: «Die Zusammenarbeit mit dem IMM empfanden wir über die ganze Zeit hinweg immer als sehr gut und angenehm – und vor allem äusserst kollegial.»
Für mehr Informationen zum Next Level Marketing Projekt besuchen Sie die «Next Level Marketing» Seite oder kontaktieren Sie uns direkt: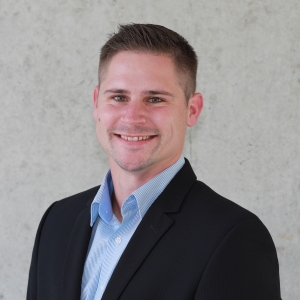 reto.heierli@zhaw.ch +41 (0) 58 934 45 97
Und zum Schluss noch dies: Fokus Kunde! Unser neuer CAS Customer-Centric Transformation
Dass die Kundenzentrierung ein immer wichtigeren Erfolgsfaktor für Unternehmen darstellt, hat das IMM bereits mit seiner Swiss Marketing Leadership Studie 2019 belegen können. Um ein Unternehmen konsequent und langfristig am Kunden ausrichten zu können, muss das Unternehmen und sein Umfeld als Ganzes betrachtet werden. Deshalb bietet das IMM ab dem Frühlingssemester 2021 erstmals den CAS Customer-Centric Transformation an. Die Teilnehmenden entwickeln dabei ein umfassendes Verständnis dafür, was kundenzentrierte Transformation ist und was diese aus organisatorischer und strategischer Sicht für sie selbst, ihr Team und ihre Unternehmung bedeutet.
Schlagwörter:
3D-Technologie
,
Alain Stebler
,
Bachelorarbeit
,
Buyer Personas
,
CAS Customer-Centric Transformation
,
Customer Experience
,
IMM
,
Institut für Marketing Management
,
Kunden
,
Kundenerlebnis
,
Marketing
,
Next Level Marketing
,
Rapid Manufacturing AG
,
Reto Heierli
,
Saskia Wyss
,
SEO-Strategie
,
Storytelling
,
Thomas Wehren
,
zhaw