Von Céline Wieland
Projekte im Bereich Marketing und Kommunikation sind meist schneller abgeschlossen als konzipiert und geplant. Die Vorbereitungen für einen Anlass oder eine Kampagne dauern häufig mehrere Monate, während das Projekt bald nach seiner Durchführung ad acta gelegt wird. Dabei gehen wichtige Prozessschritte im Projektmanagement unter. So etwa das Debriefing, dessen Wichtigkeit und Nutzen oft unterschätzt wird.
Wer häufig mit Agenturen zusammenarbeitet, weiss, dass ein klares und umfassendes Briefing die Grundlage für effiziente und zielgerichtete Arbeiten bildet. Auch in Projekten ohne externe Fachkräfte werden anlässlich Startsitzungen die Ausgangslage geschildert, Wünsche und Bedürfnisse geklärt sowie Ziele definiert. Auf diesen Erkenntnissen basieren alle Arbeiten zur Projektumsetzung. Die Nachbesprechung, das sogenannte Debriefing, erlaubt nach Projektabschluss einen Rückblick auf das Projekt, bei dem ein Fazit gezogen und Optimierungsmassnahmen für künftige Projekte festgehalten werden.
Auch Debriefings bedürfen einer Vorarbeit
Damit Debriefings erfolgreich sind, müssen sie von Beginn an in die Projektplanung eingebunden werden. Das bedeutet einerseits, dass das Debriefing Teil eines jeden Projektterminplanes ist und möglichst zeitnah nach dem Abschluss des Projektes – solange die Erinnerungen noch frisch sind – angesetzt wird. Andererseits müssen vor Projektstart beim Briefing klare Ziele definiert sein, damit überhaupt über Erfolg und Misserfolg diskutiert werden kann. Nicht zuletzt ist es wichtig, beim Debriefing alle ins Projekt involvierten Personen zu berücksichtigen, also interne wie externe, hierarchisch über- wie untergestellte. Damit diese angeregt werden, über das Projekt zu reflektieren, empfiehlt sich, vor dem Treffen einen Fragebogen zum Projektverlauf zu versenden. Zusätzlich wird jedem Projektmitglied zur Vorbereitung auf die Nachbesprechung eine Traktandenliste zugestellt.
Rückblick und Ausblick
Im Debriefing stehen drei Fragen im Zentrum:
Was ist passiert? (Damit ist sowohl Negatives als auch Positives gemeint)
Warum ist es passiert?
Würden wir beim nächsten Mal wieder gleich handeln?
Zu Beginn der Nachbesprechung werden die Fakten zusammengetragen: Die wichtigsten Etappen des Projekts werden in Erinnerung gerufen und positive sowie negative Ereignisse innerhalb des Projekts angesprochen. Im zweiten Schritt werden die Ursachen für diese Erfolge und Fehler identifiziert. Daraus lassen sich im dritten Schritt gemeinsam Learnings und Optimierungsmassnahmen ableiten. Diese Erkenntnisse sind besonders in Hinblick auf künftige Projekte wichtig, denn so werden Wiederholungsfehler vermieden und gesammelte Erfahrungen besser genutzt. Am besten werden die im Team erarbeiteten Schlüsse in einem Protokoll festgehalten, das nach der Besprechung an alle Teilnehmenden versendet wird.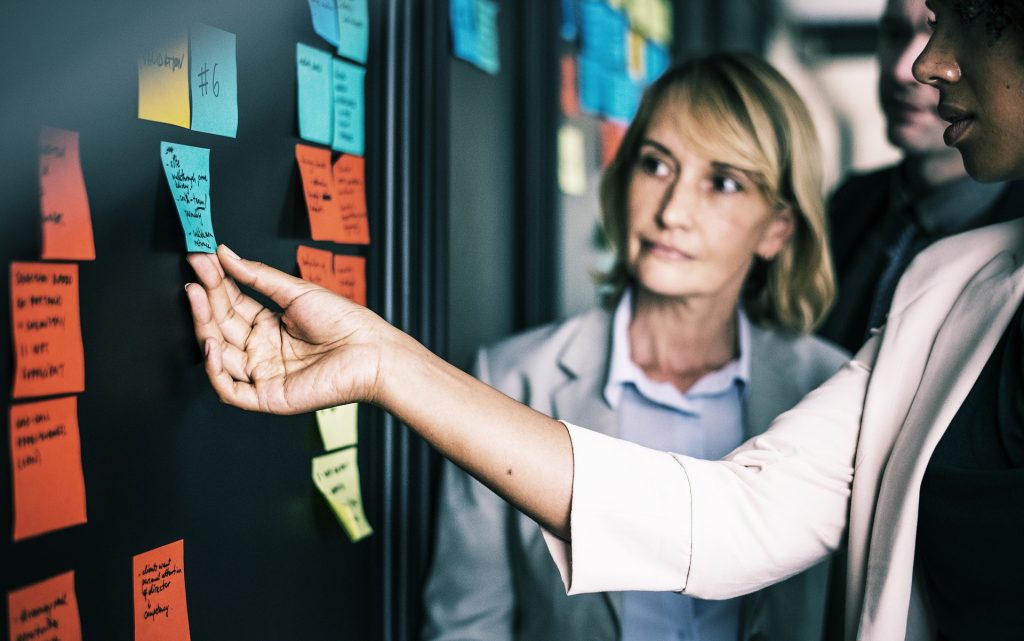 Subjektivität gestattet
Im Gegensatz zu klassischen, faktenbasierten Analysen haben (Bauch-)Gefühle und subjektive Einschätzungen im Debriefing durchaus ihren Platz. Jede Person soll sich frei äussern können. Die Schaffung einer konstruktiven, positiven Atmosphäre ist hierfür wichtig, nur so kann die Ergebnis- und Prozessqualität gemeinsam und transparent bewertet werden.
Debriefings schweissen zusammen
Neben den projektspezifischen Vorteilen haben Debriefings aber einen weiteren, nicht zu vernachlässigenden Nutzen: Das Projektteam als solches wird gestärkt. Das Debriefing erlaubt eine offene Kommunikation innerhalb des Teams und schafft Bewusstsein dafür, dass es jede einzelne Person zum Gelingen des Projektes braucht – sei ihr Anteil auch noch so klein. Damit wird der Teamgedanke gefördert, was die Motivation und dadurch die Einsatzbereitschaft eines jeden Teammitglieds zusätzlich stärkt.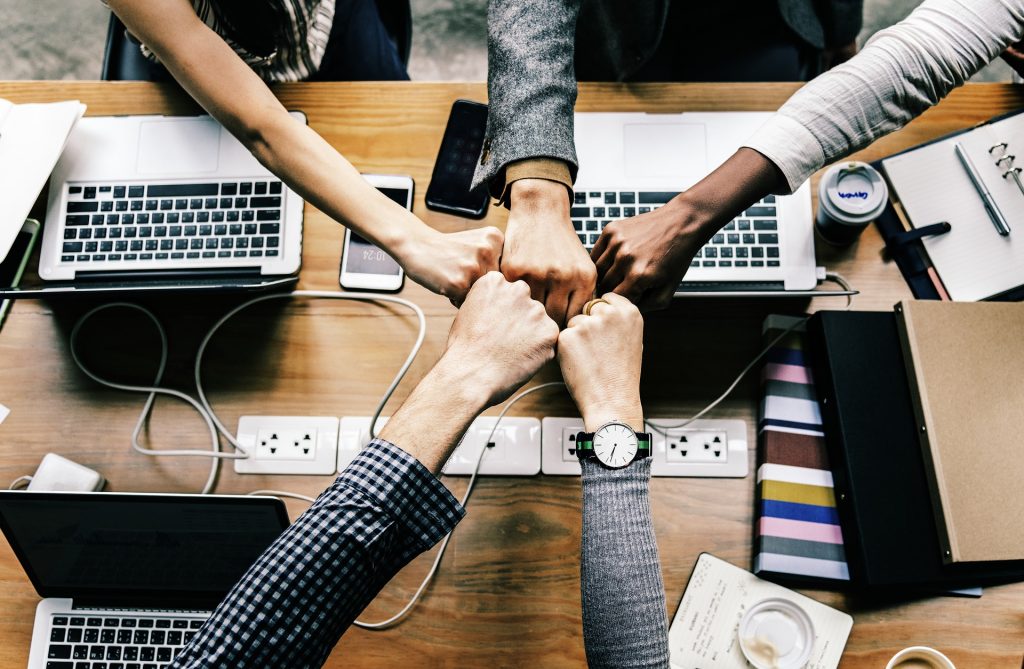 Dranbleiben lohnt sich
Trotz der zahlreichen Vorzüge, die sich aus Debriefings ziehen lassen, werden Nachbesprechungen oft vergessen oder so lange verschoben, bis der Nutzen irgendwann nicht mehr ersichtlich ist. Oder aber es herrscht die Meinung, dass das Projekt so erfolgreich war, dass es kein Debriefing braucht. Gerade in einer längerfristigen Zusammenarbeit und bei wiederkehrenden Projekten ist es jedoch wichtig, regelmässig Bilanz zu ziehen, Ungesagtes auf den Tisch zu bringen und Verbesserungsmassnahmen zu eruieren. Denn: Kaum ist ein Projekt abgeschlossen, steht bereits das nächste vor der Tür!
Mehr zum Thema:
Insights in Marketing: Herding Cats… The Art and Power of a Well Run Debrief
Mussmann, Moritz: Debriefing – aus Fehlern lernen
Spies, Marco & Wenger, Katja: Branded Interactions
Teamazing GmbH: Was versteht man unter Debriefing?
Über die Autorin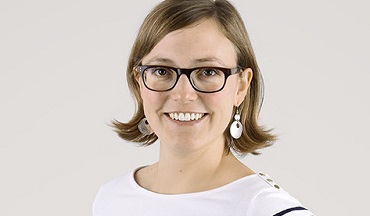 Céline Wieland arbeitet als Projektleiterin und Assistentin der Geschäftsleitung bei der Scarton Stingelin AG, einer Agentur für Design und Kommunikation mit Sitz in Liebefeld Bern und Zürich. In ihrer Funktion erlebt sie täglich die Wichtigkeit von klaren Briefings und gemeinsamen Debriefings. Neben ihrer beruflichen Tätigkeit ist sie Kommunikations- und Finanzverantwortliche des Sportclubs Tchouk'Bulle und absolviert an der ZHAW den CAS Marketing- und Corporate Communications.