Von Linard Barth
Der CAS Pricing and Go-to-Market setzt sich aus den beiden Modulen Pricing und Go-to-Market zusammen. Im ersten Modul Pricing werden Strategien und Methoden hinsichtlich Preisfindung und Durchsetzung am Markt vermittelt und im zweiten Modul Go-to-Market erlernen die Teilnehmer, wie man neue Produkte und Dienstleistungen erfolgreich im Markt einführt. Dieser CAS ist Teil des MAS Product Management sowie des MAS Marketing Management.
Auch dieses Semester konnte eine weitere Klasse diesen spannenden CAS erfolgreich absolvieren. Die Abschlussveranstaltung des zweiten Moduls fand im Parkhotel Winterthur statt. In angenehmer Atmosphäre konnten die Teilnehmer am Vormittag ihre Präsentationen und die Argumentationsrhetorik mit Unterstützung von Frau Dr. Ilona Diesner noch einmal optimieren und am Nachmittag der Studiengangleitung präsentieren. Die 14 Teilnehmenden hatten die Aufgabe ein Market-Launch Konzept für ein Produkt oder eine Dienstleistung für ihren Arbeitgeber zu entwickeln. Am Ende bekamen die Teilnehmenden sogleich das Feedback zu ihren Präsentationen und die Note für die Gruppenpräsentation. So konnten die Teilnehmenden in der Folge ganz entspannt den wohlverdienten Apéro geniessen und das Gelernte noch einmal diskutieren und Revue passieren lassen. Herzlichen Glückwunsch auch vom Institut für Marketing Management und hoch die Gläser zum bestandenen CAS!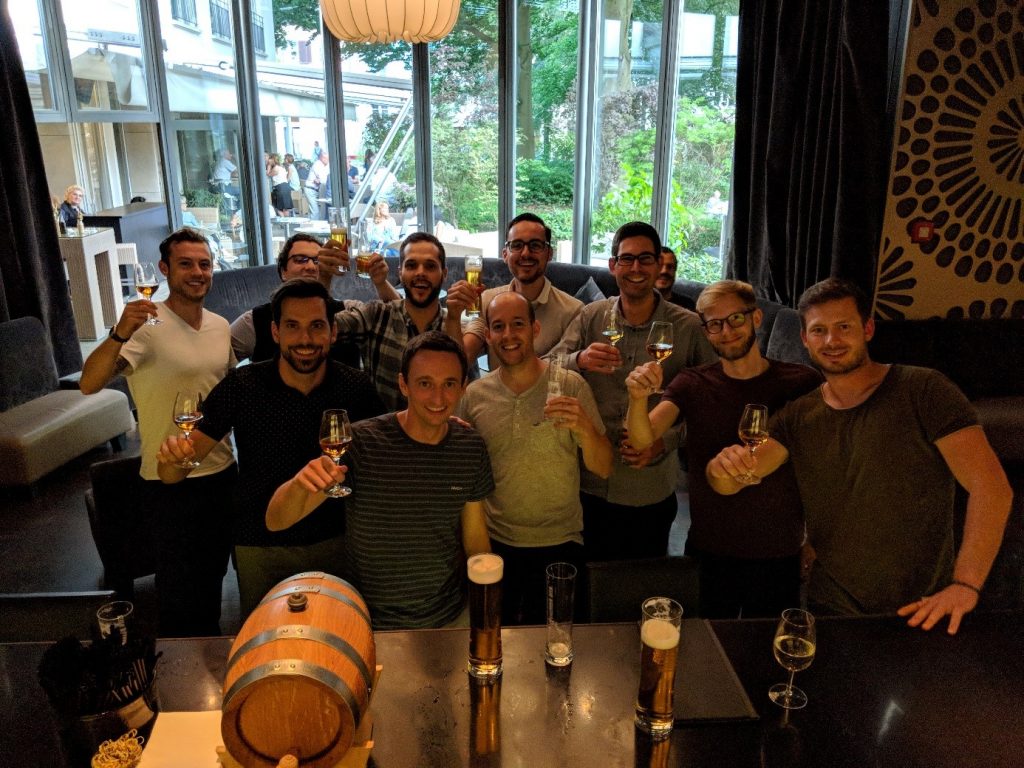 Haben Sie Fragen zum CAS Pricing and Go-To-Market? Dann wenden Sie sich bitte an Linard Barth via Mail linard.barth@zhaw.ch oder via Telefon 058 934 68 67. Zahlreiche Information zu diesem Studiengang finden Sie auch online.