Von Selina Beyeler
Wenn wir lachen, löst das ein Glücksgefühl in uns aus. Es macht uns zufrieden, was sich wiederum positiv auf unsere Produktivität auswirkt. Und dass Lachen gut für die Gesundheit ist, wissen wir alle auch nicht erst seit der legendären Ansprache von Bundesrat Johann Schneider-Ammann zum Tag der Kranken. Das Plädoyer lautet also: mehr Humor in der Kommunikation.
Bei Humor in der Unternehmenskommunikation hört der Spass oft auf. Zu gross ist die Angst der Chefetage, sie könnten von den Angestellten, der Kundschaft oder weiteren Stakeholdern nicht mehr ernst genommen werden. Natürlich ist das auch der Fall, «wenn der Chef oder die Chefin einfach den ganzen Tag mit der roten Clown-Nase im Gesicht rumläuft», sagt Marco Thomann, Humor-Experte. Wenn die Führungskraft den Humor jedoch ganz natürlich einbringt und sich getraut, sich selbst nicht allzu ernst zu nehmen, gehen ihr weder der Respekt noch die Glaubwürdigkeit gegenüber ihren Stakeholdern verloren, im Gegenteil: Sie kann sie stattdessen für sich gewinnen.
«Ich will den Leuten ein gutes Gefühl geben»
Marco Thomann ist Radio-Journalist, Medien-Coach und schreibt Gags für verschiedene Comedians, darunter auch für das Cabaret-Duo Divertimento. Für diesen Beitrag hat er diverse Fragen beantwortet und kommt hier als Experte zu Wort. Thomann hat die Grundhaltung, dass er das Leben nicht allzu ernst nimmt. Beim Moderieren lässt er dieses Lebensmotto gern einfliessen, erzählt von lustigen Alltagssituationen und hat dabei nur ein Ziel: «Was ich erreichen will, ist, den Leuten mindestens ein Schmunzeln abzugewinnen und ihnen am Ende des Beitrags ein gutes Gefühl zu geben.» Es sei wichtig, dass der Humor in keinem Fall aufgesetzt sei – ob bei ihm in einer Moderation oder auch bei einer Führungskraft. «Man kann nicht meinen, in einem «Bünzli-Betrieb» plötzlich Comedy machen zu müssen, nur weil das grad momentan hip ist und gut ankommt. Es muss in der Natur des Unternehmens oder der Führungsperson sein. Alles, was aufgesetzt ist, kommt nicht gut an. Humor muss ehrlich und echt sein.»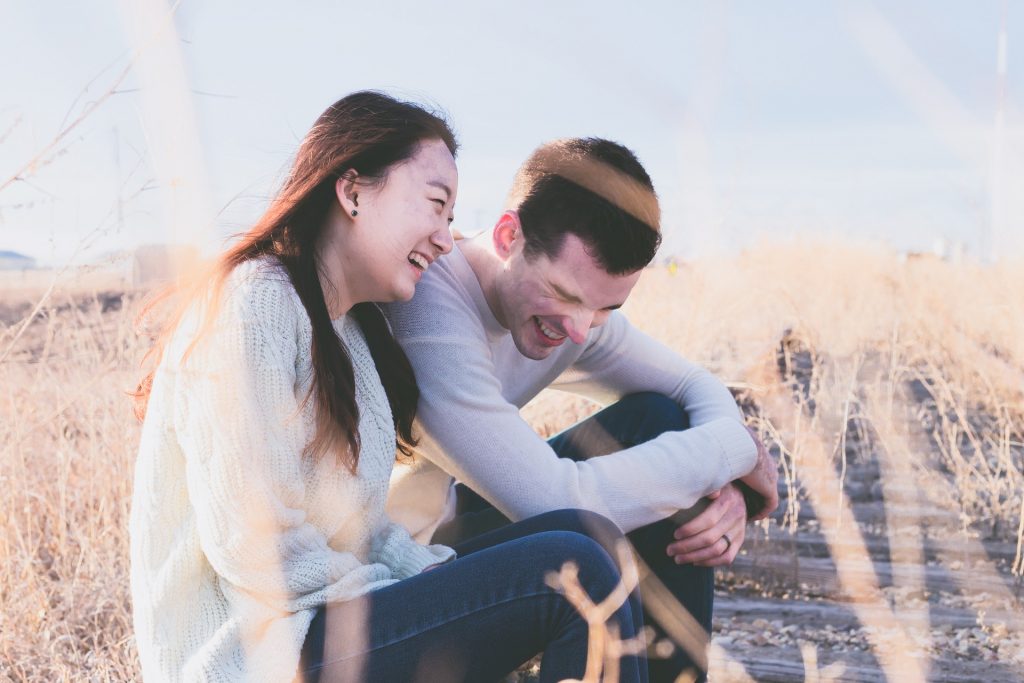 Infotainment – auch in der Krise
Die School of Management and Law der ZHAW hat sich die humorvolle Kommunikation in ihrem Imagefilm zu eigen gemacht. Das war aber auch nur deshalb möglich, weil der Rektor der Schule dazu bereit war, Humor einfliessen zu lassen. Marco Thomann befindet das Video als grossartig – es sei genau so, wie es eben sein müsse: Man nimmt sich selbst nicht so ernst und gestaltet etwas Langweiliges (das Aufzählen, was die Schule alles bietet) unterhaltsam mit etwas Humor. «Das Einzige, was mich stört, ist, dass die Aludose in den normalen Abfall geworfen wird.» Gerade in der aktuellen Zeit, in der das Coronavirus grassiert, zeigt sich, dass man ernsthafte Kommunikation – ja sogar Krisenkommunikation – mit Humor anreichern kann. So betreiben zum Beispiel das Newsportal Watson sowie Radio Energy auf Instagram sehr gutes Infotainment. Sprich Content, der sowohl informiert als auch unterhaltet. Ein sehr gutes Beispiel in Sachen Infotainment ist ein Video von zwei Comedians, von denen der eine neben Comedian auch Radio-Moderator und der andere Arzt ist: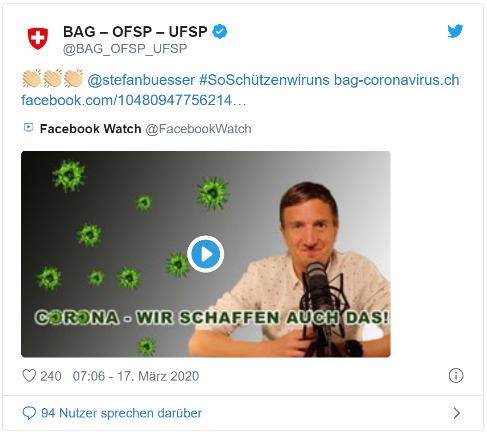 Obwohl die Situation alles andere als lustig ist, schaffen es die beiden Comedians, das Thema unterhaltsam und informativ zugleich ans Publikum weiterzugeben, da sie es mit Witz und Humor untermalen. Wir können uns danach an das Video und gewisse Inhalte darin erinnern – bestimmt nicht nur an die lustigen. Dass ein solches Video sehr viel Feingefühl, Überlegungen zur Wortwahl und worüber man genau einen Witz und Vergleiche machen will, voraussetzt, ist unumstritten. Und natürlich gibt es auch hier Leute, die das überhaupt nicht lustig finden und für total unangebracht halten. Wer jedoch denkt, dass in der Krise Humor nicht angebracht ist, ist definitiv auf dem falschen Pfad.
Mutig den Grat bewandern
Humorvolle Kommunikation oder Humor generell ist immer eine Gratwanderung. Denn Humor ist eine Geschmackssache und es gibt sehr viele Unterschiede: von trockenem über schwarzem bis zu einfachem Humor und der dazu gegensätzlichen Ironie. Man kann es bekanntlich nie allen recht machen. Doch, um hier nochmals den Grundsatz von Marco Thomann zu nennen: Wenn die Zielgruppe nur schon schmunzelt, hat sich der Beitrag bereits gelohnt. Zu beachten dabei ist, dass die humorvolle Kommunikation zu den Personen, die kommunizieren, passen muss. Humor sei zwar lernbar, da es ein Handwerk ist, sagt Thomann. Doch bei Humor stehe Natürlichkeit und Ehrlichkeit pur an erster Stelle und wenn das nicht der Fall ist, sprich nur aufgesetzt ist, dann kippt das Ganze ins Lächerliche und kommt dementsprechend nicht oder falsch an. Warum also nicht dem Chef oder der Chefin, der oder die nun einmal von sich aus nicht sehr humorvoll ist, eine Moderatorin oder einen Moderator zur Seite stellen, die oder der humorvoll ist und das gut rüberbringen kann und so die Infos der Vorgesetzten mit Witz und Charme umrahmt? Den Möglichkeiten sind keine Grenzen gesetzt.
Das Setting ist entscheidend
Humorvolle Kommunikation ist immer auch eine mutige Kommunikation: «Besonders dort, wo eine souveräne und seriöse Kommunikation gefragt ist, soll diese natürlich auch gegeben werden. Das Setting muss einfach stimmen. Wir wollen einen Banker, geschweige denn den Pfarrer nicht in Badehosen sehen. Und doch: Gerade am Beispiel von diversen Polizeistationen, die humorvoll auf Twitter kommunizieren, sieht man, dass es eben auch grad in solchen Situationen geht. Obwohl von der Polizei eine seriöse Kommunikation erwartet wird, hat sie gemerkt, dass ihre humorvollen Tweets mehr Retweets generieren und sie so ein grösseres Publikum erreichen», fügt Marco Thomann an. Natürlich müsse auch dies jeder Situation angepasst werden und der Feuerwehrkommandant könne auch weiterhin nicht in seinen Freizeitklamotten ein Statement zum letzten Brand geben. Das müsse er weiterhin in Uniform machen, ansonsten würden sich die Leute wohl fragen, was denn das für ein «Lotteri-Betrieb» sei.
Happiness in Wirtschaft und Wissenschaft
Humor und Glücklichsein ist längst nicht mehr nur ein Freizeit-Thema. Die Wissenschaft forscht schon lange daran, was «Happiness» für einen Impact auf uns Menschen hat. Ergebnisse wie eine Produktivitätssteigerung in einem «happy» Umfeld haben auch Anklang bei der Wirtschaft gefunden. So gewinnt die positive Psychologie immer mehr an Wichtigkeit und das Thema «Happiness» wird uns wohl in Zukunft auch am Arbeitsplatz noch öfter über den Weg laufen. Auch an der School of Management and Law der ZHAW beschäftigen sich verschiedenste Personen mit diesem Thema. Fünf von ihnen haben sich im folgenden Beitrag dazu geäussert: 59 Sekunden Happiness.
Lächeln habe die Macht, eine schwierige Situation zu entschärfen, ist Marco Thomann der Meinung. Lächeln entspannt uns. Lächeln gibt uns ein gutes Gefühl. Also lasst uns mit unserer Kommunikation die Leute vermehrt zum Lächeln animieren – in jeder Situation.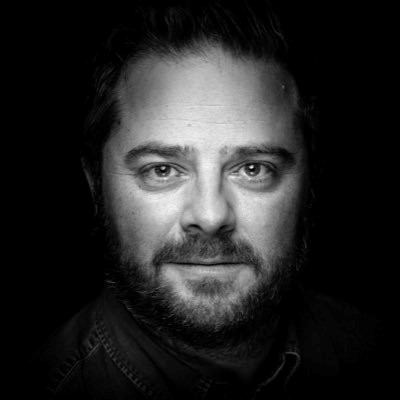 Zum Experten:
Marco Thomann kommt aus Luzern, ist Radio-Journalist bei SRF 3 und SRF 1, schreibt als Comedy-Autor für diverse Comedians, hauptsächlich fürs Cabaret-Duo Divertimento und coacht Medienschaffende. Dazu ist er noch Mitinhaber der Maskenmanufaktur Luzern und – wie könnte es anders sein – leidenschaftlicher Fasnächtler.
Über die Autorin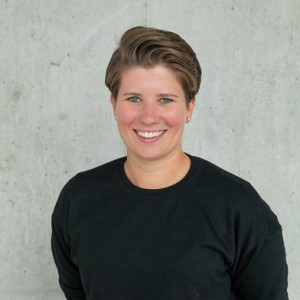 Als Online Managerin an der School of Management and Law der ZHAW arbeitet Selina Beyeler am Puls der Kommunikation – hauptsächlich online, auch mal offline, per Text, Video und Foto. Momentan besucht sie den CAS Marketing- und Corporate Communications, um die Kommunikation auch noch aus Sicht des Marketings kennenzulernen.