Von Prof. Dr. Rainer Fuchs
Was macht die Digitale Transformation aus dem Product Management? Diese Frage, die seit letztem Jahr auch schon lebhaft in der Swiss Product Management Community, einer geschlossenen LinkedIn Gruppe von Schweizer Product Managern diskutiert wird, zog vergangene Woche 280 Interessierte an die ZHAW School of Management and Law nach Winterthur. Fazit: Es gibt viel zu tun – packen wir es an!
Die Digitalisierung macht auch vor dem Product Management nicht halt: Produkte werden smart und connected und sammeln Daten über ihren gesamten Lebenszyklus – der Digitale Zwilling des physischen Produktes kann entstehen. Doch wie erzeugt man diesen, ohne im Big Data Lake zu ertrinken? Wie entwickelt man damit systematisch neue, produktdatenbasierte Ertrags- und Geschäftsmodelle? Und: Was hat das für mich, den Product Manager, für Konsequenzen? Welche Fähigkeiten und Kompetenzen muss ich aufbauen, welche Methoden und Tools erlernen? Diese Fragen treiben offensichtlich so viele Product Manager um, dass die Tickets für den Product Management 4.0 Strategietag bereits einen Monat vor der Veranstaltung ausverkauft waren.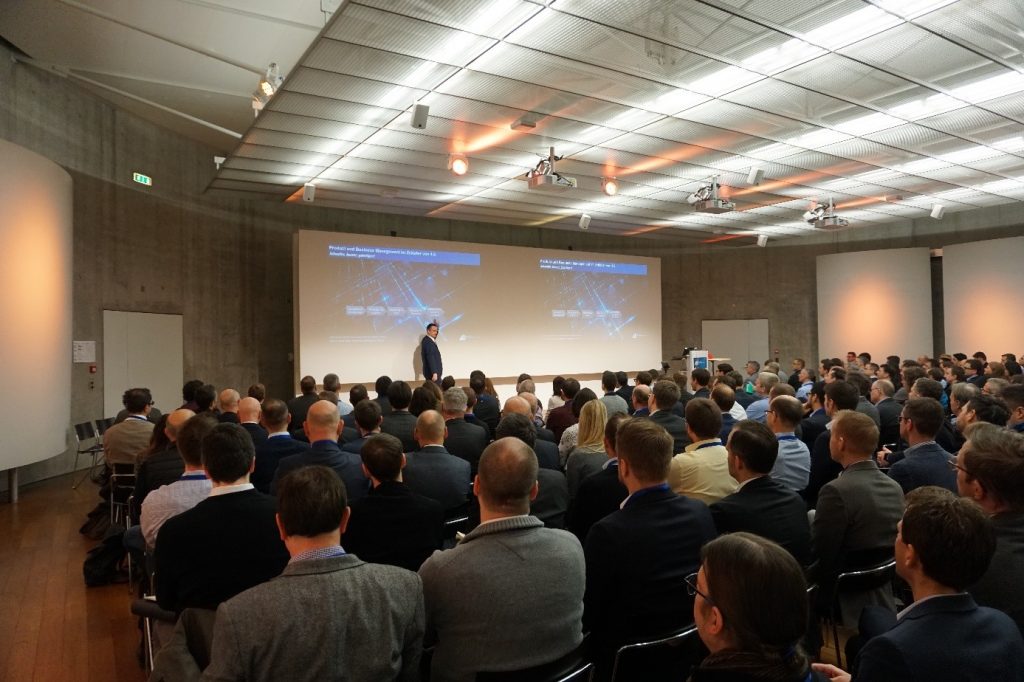 Antworten zu diesen Fragen wurden in zahlreichen über den Tag verteilten Keynotes aus Wissenschaft und Praxis gesucht. Mittels der Konferenz-App konnten die Teilnehmer zudem ihre Interessen mit denen anderer Teilnehmer abgleichen und Speed-Dating ähnliche Networking-Sessions mit gleichgesinnten vereinbaren. Wem häufig wechselnde Gesprächspartner nicht lagen, hatte die Möglichkeit in interaktiven Workshops mit einer grösseren Zahl von Kollegen neue Methoden zu testen und innovative Ansätze für den Hausgebrauch in den Rucksack zu packen.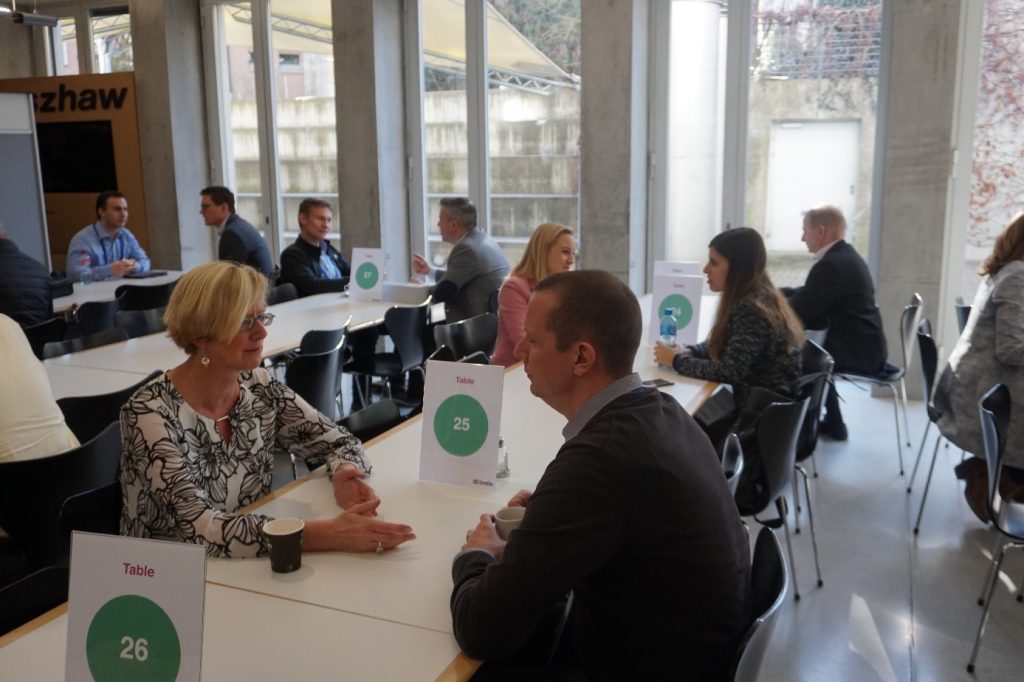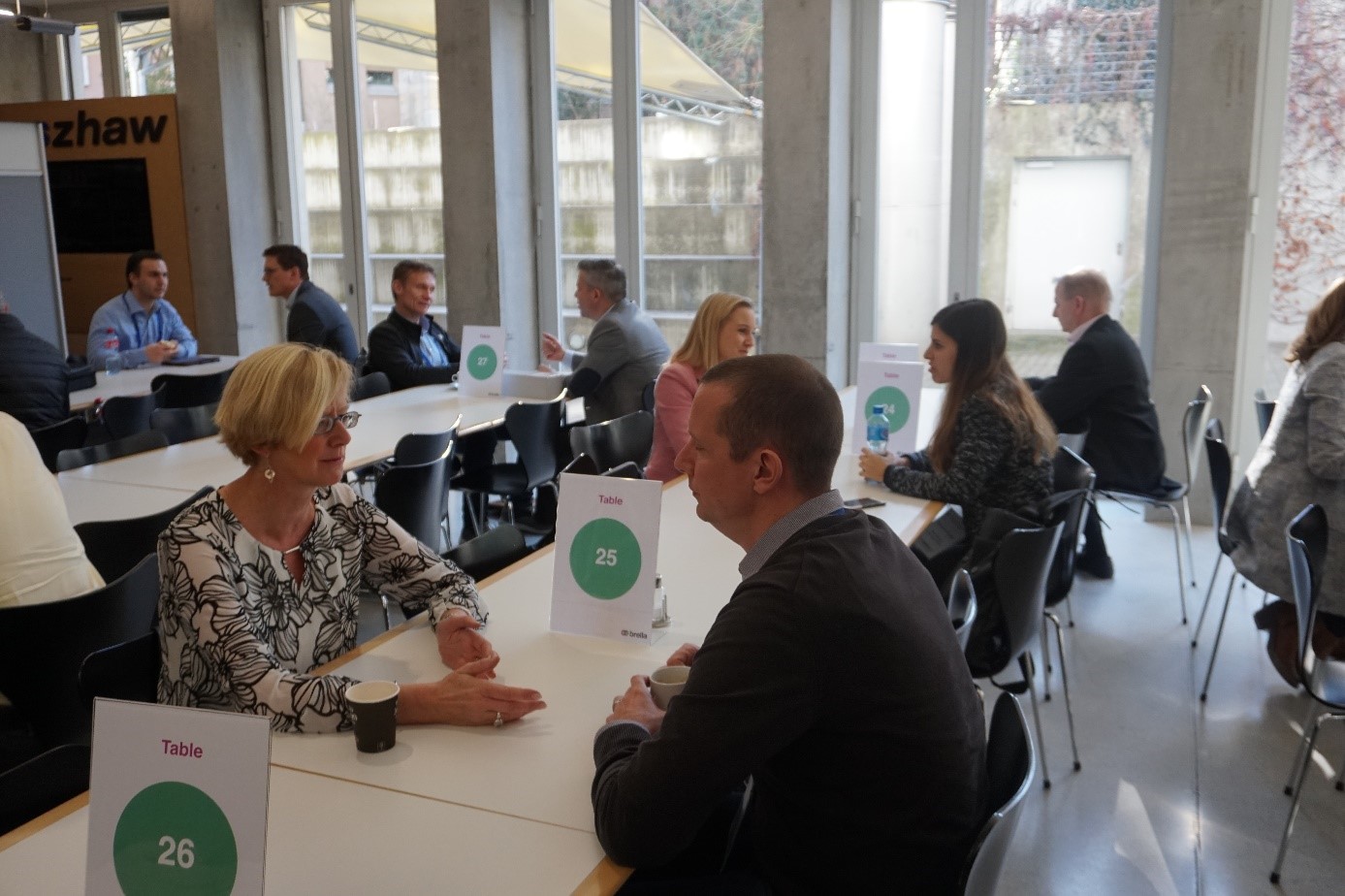 Besonders intensiv wurde diskutiert, wie Product Manager sich fit für die Zukunft machen können. Das Product Management Center der ZHAW hat hierzu am Strategietag ein PM 4.0 Self Assessment vorgestellt, mit dem sich Interessierte hinsichtlich ihrer aktuellen Fähigkeiten für das digitale Product Management testen können. Das Self-Assessment ist immer noch online: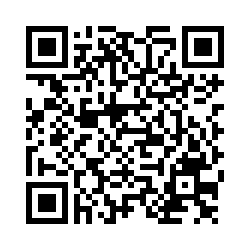 Der Test basiert auf einer Arbeit des Product Management Councils, der im Sommer 2018 ins Leben gerufen wurde. 30 Vertreter aus 15 renommierten Schweizer Unternehmen erarbeiteten in diesem Rahmen ein Reifegradmodell für den PM 4.0. Es gibt Hinweise darauf, welche Themen, Methoden und Tools ein Product Manager sich schrittweise erarbeiten kann, um die notwendigen Fähigkeiten zu erwerben und zum Digital Business Driver zu werden. Die Ergebnisse des Product Management Councils flossen bereits in einen Weiterbildungskurs der ZHAW ein: Den CAS Digital Product Management. Als um 18.30 Uhr nach einem sehr intensiven, informationsdichten Tag das Fazit der Veranstaltung gezogen wurde, war klar: «Wir wissen, wie wichtig der Beitrag des Produktmanagements zur Digitalisierung der Unternehmen und damit zur Sicherung der Wettbewerbsfähigkeit ist, wir sind aber noch nicht am Ziel angelangt. Aber wir wissen was zu tun ist und bleiben dran!»
Prof. Dr. Rainer Fuchs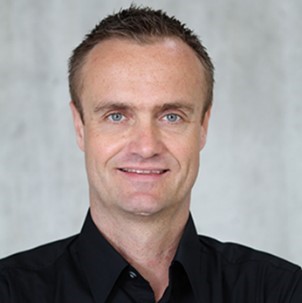 Rainer Fuchs ist Professor für Product Management an der ZHAW und leitet das Product Management Center. Ursprünglich Physiker mit einem Dr. in Ingenieurswissenschaften und einem Master in Industrial Management, forscht er heute im Themenbereich von Smart Connected Products und teilt diese Erkenntnisse mit Studierenden in Bachelor, Master- und Weiterbildungsstudiengängen wie dem MAS Product Management und dem CAS Digital Product Management.