Bereichsübergreifende Vorträge und Inputreferate von Wirtschaftsvertretern gehören zu einem praxisnahen Studium. In der Marketingvorlesung über Marketing-Trends von Sandro Graf waren deshalb Banking-Dozent Dr. Christoph Kley und der ehemalige Kuoni-CEO Rolf Schafroth zu Gast.
Die Finanzbranche durchlief in den vergangenen Jahren turbulente Zeiten. Dr. Christoph Kley, Dozent für Banking & Finance an der SML wagte in seiner Gastvorlesung einen Ausblick und sprach über die Bedeutung der Digitalisierung in der Finanzbranche, wo gerade der Begriff Fintech in aller Munde ist. Er ist Mitautor einer Studie, die den digitalen Wandel in der Finanzbranche untersucht. Durch den Wegfall des Kundengeheimnisses und durch die stärkere Regulierung konnten sich neue Firmen und Start-ups etablieren, die anders agieren, als die etablierten Banken.
Langfristiges Denken auch bei Trends
«Die Start-up-Szene im Fintech-Bereich gilt als sexy und wird entsprechend gehyped», so Kley. Milliarden werden in diesen Bereich investiert, aber von zehn Start-up-Investitionen ist durchschnittlich nur eine ein finanzieller Erfolg. Dennoch lohne sich der Return on Invest für die Investoren. «Generell überschätzt man die Auswirkungen von Trends auf kurze Frist und unterschätzt die Auswirkungen auf lange Frist», sagt Christoph Kley. «Hinter jeder kurzfristigen Prognose steht also immer auch ein grosses Fragezeichen.»
In der eingangs erwähnten Studie werden die Anforderungen an die Ausbildung von Bankmitarbeitenden im 2030 analysiert. Gerade im Bereich der Ausbildung stehen grosse Veränderungen bevor. Um Ausbildungsgänge zu ändern, müsse man aber einen langen Vorlauf einkalkulieren. «Wenn die Zukunft unsicher ist, muss man für mehrere Szenarien flexibel sein», rät Christoph Kley. Grundsätzlich könne man sagen, dass sich bei klassischen sehr eng ausgerichteten Bankausbildungen sehr viel ändern wird. Die Spezialisierung auf einzelne Stellenprofile werde in Zukunft schwierig. «Es gilt, sich neue Kompetenzen anzueignen», rät Kley. «In Zeiten des Wandels ist eine gute Vorbereitung sehr wertvoll.»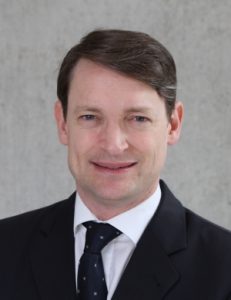 CEO Erfahrungen aus dem harten Reisegeschäft
Rolf Schafroth war bis 2016 der CEO der Kuoni Global Travel Services und während zehn Jahren Mitglied des Executive Boards der Kuoni Travel Group. «Warum tun sich die Firmen in der Reisebranche mit der digitalen Transformation so schwer?», fragte Schafroth in seinem Referat. Bereits im Jahr 2000 habe es Anzeichen von Veränderungen gegeben. «Es gab zwar noch keine E-Tickets, dafür war das Tempo der technischen Innovationen schon damals sehr schnell», so Schafroth. Die Reisebranche war charakterisiert durch diverse Leistungsträger und dazwischen lagen die vielen Intermediäre. Der Vertrieb war stationär und die Travel Agents hatten alle Informationen über das Reiseprodukt. «Heute informieren sich die Kunden natürlich über das Internet und wissen schon selbst perfekt Bescheid», sagt Schafroth. «Das war früher nicht der Fall.»
Überraschende Konkurrenz aus Fremdbereichen
Nach und nach hätten die Intermediäre immer mehr an Bedeutung verloren. «Durch die Digitalisierung sind ganz neue Bedürfnisse entstanden. Der Konsument wollte nicht mehr ein Paket kaufen, er wollte nur den Flug, das Hotel oder eine zusätzliche Leistung. Reiseveranstalter mussten nun Komponenten verkaufen und damit auch die Preise offenlegen», erklärte Rolf Schafroth. Durch die Online-Plattformen wurden die Kunden unabhängiger. Allerdings müsse man auch sehen, dass die damaligen jungen Unternehmen fast zehn Jahre gebraucht haben, bis die Investitionen wieder eingespielt wurden. Ein gutes Beispiel für eine völlig neue Konkurrenz ist Expedia, denn diese Firma kam nicht aus der Reisebranche, sondern war ein Spin-off von Microsoft. Schafroth rechnet heute und in Zukunft mit Konkurrenten, wie Amazon oder Google, die den Reisemarkt aufmischen könnten.
Unterschätzte Veränderungen für das eigene Business Modell
Am Beispiel Kuoni erläuterte Schafroth wie es dazu kam, dass eine etablierte Firma mit sehr starken Brands, das Kerngeschäft der Reiseveranstaltungen praktisch aufgeben musste. Die schnelle Transformation war sehr schwierig umzusetzen, auch für das Management, denn oft unterschätze man, wie gross die Dimension einer Veränderung sein müsse. In jedem Management ist die Konkurrenzanalyse Pflicht. Oft schaue man aber auf Konkurrenten, die ebenfalls nicht gut performen, anstelle auf neue Konkurrenten, die nicht auf dem Radar sind. «Wenn Du schon unter Wasser bist, kommt es nicht mehr darauf an, wer schneller ertrinkt», erklärt Schafroth. Oft müsse man weiterdenken, gerade was eine mögliche Konkurrenz für das eigene Business Modell sein könnte. Oft habe der Kunde ganz andere Bedürfnisse, da reiche eine technische Lösung nicht immer aus. Gerade in der Reisebranche würden Lösungen vorwiegend selber entwickelt. Oft sei es aber besser, existierende Lösungen im Markt zu evaluieren. Grössere Firmen könnten Lösungsanbieter auch kaufen. Die Bereitschaft zu Innovation und Veränderungen müsse aber vom Management unterstützt werden.
Neue Rollen und weniger klassische Hierarchie
Auch wenn das Veranstaltergeschäft (Tour Operating) für Kuoni schliesslich nicht mehr gehalten werden konnte, baute das Unternehmen doch zwei neue Geschäfte erfolgreich auf. Einerseits das Destination Management, welches Services und die ganze Logistik für die Kunden an der Destination abwickelt und andererseits das Visa Facilitation Services Geschäft, wo Kuoni die Abwicklung der Visaanträge für Regierungen übernimmt. Gemäss Schafroth funktionieren junge Firmen wie Netzwerke und sind nicht rein über traditionelle Hierarchien organisiert. Diese Netzwerke seien innovativer und kreativer. Ausserdem entstehen kundenorientiertere Rollenbilder, wie ein Head of Customer Experience oder einen Head of Employee Experience. «Die Firma ist kein geschlossener Organismus, man muss als Netzwerk mit seinen Partnern agieren», meint Schafroth. Da das Neue selten in das Alte hineinpasst, ist sein Ratschlag für eine Änderung des Geschäftsmodells ein «Start-up» zu kreieren, das soweit wie möglich unabhängig vom bestehenden Kerngeschäft agiert. Nur so könne man vermeiden, dass die Trägheit des Kerngeschäfts auf das Start-up überschwappt. Wertvolle Tipps also, die nicht nur für die Reisebranche von Nutzen sind.
Auskunft: Sandro Graf, Institut für Marketing Management