Von Kathrin Hubli
Das erste Buch der finnischen Autorin Tove Jansson mit den Mumins erschien 1945. Seitdem ist deren Erfolg ungebrochen. Die beliebten Figuren leben aber nicht nur in den Büchern weiter, sondern sind auch gefragte Markenbotschafter.
Die Mumins als Kulturgut
Sie sehen aus wie Flusspferde mit riesigen Augen, aber ohne Mund, sind aber eigentlich weder Tier noch Mensch – Die Mumins. Damit meint man Muminpapa, Muminmama und Mumintroll. Wären wir in Finnland, wäre eine solche Erklärung überflüssig, denn jeder, wirklich jeder, kennt sie. «Erschrieben» wurden sie von der schwedischsprachigen Finnin Tove Jansson (1914-2001). Ihr erstes Mumin-Buch erschien 1945 und hiess «Småtrollen och den stora översvämmningen». Der Titel bedeutet wörtlich übersetzt «Der kleine Troll und die grosse Flut». Im selben Jahr debütierte in Schweden übrigens auch Astrid Lindgren mit «Pippi Långstrump». Die beiden Frauen stehen sich im Norden in Sachen Berühmtheit in nichts nach. Im Gegensatz zu Astrids war Toves Erstling jedoch ein Ladenhüter. Trotzdem erschienen in den folgenden 25 Jahren acht weitere Mumin-Bücher und drei Bilderbücher. Mit schnell wachsendem Erfolg. In der Nachkriegszeit erhielt das Kind als Innbegriff von Reinheit und Unschuld eine ganz neue Bedeutung. Dazu beigetragen haben auch moderne Ideen bezüglich Kind und Kindheit. In der Folge stieg die Nachfrage nach Kinderliteratur enorm. In den 50er Jahren wurde Tove zum internationalen Megastar. Die Bücher wurden schliesslich in über 40 Sprachen übersetzt. Bis heute, Jahrzehnte nach dem Debüt, werden sie immer wieder neu aufgelegt. Seit 2010 wächst das Verlagsgeschäft jährlich gar um 30 Prozent. Längst sind die Erzählungen aus dem Mumintal Klassiker der Kinderliteratur und fest in den Herzen all ihrer kleinen und grossen Leser verankert.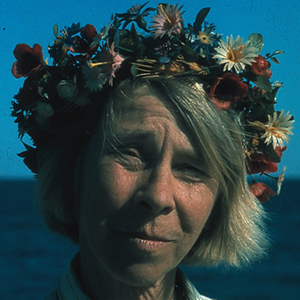 Mumins multimedial
Die Mumins hatten von Anfang an nicht nur eine literarische, sondern auch eine visuelle Präsenz. Das liegt vor allem daran, dass Tove nicht nur Schriftstellerin, sondern auch Malerin war. Alle Illustrationen in den Büchern stammen aus ihrer Feder. Dabei gab es einen strikten Ablauf: Bilder zuerst, dann der Text. Die Zeichnungen kann man im Mumin Museum im finnischen Tampere besichtigen. Tove förderte die Verbreitung ihres Materials in anderen Medien ganz bewusst. So entstanden Inszenierungen für das Theater, die Oper, Adaptionen für Radio und Fernsehen usw. Geschickt passte sie die Inhalte für die unterschiedlichen Distributionskanäle an. Kurzum: Die Mumins eroberten die verschiedensten Medien.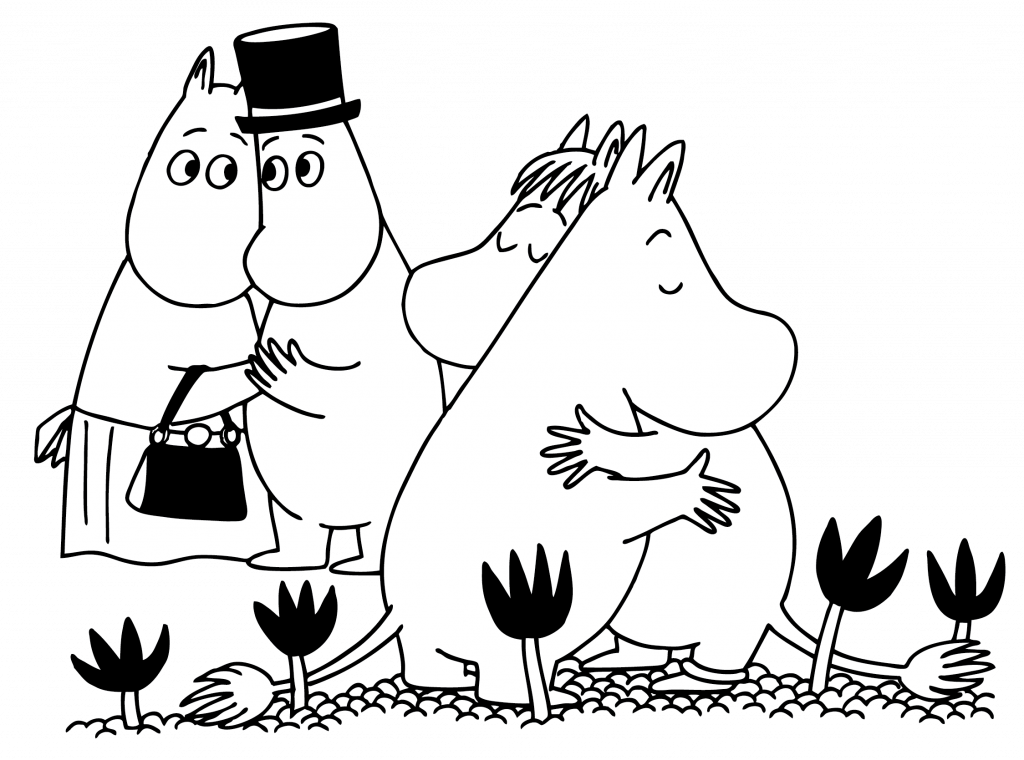 Die Mumins als Character Brand
Rasch erkannten Firmen das Potenzial der Mumins als Markenbotschafter. Die beliebten Figuren sind auf Taschen, Geschirr, Bettwäsche, Zahnpasta, Keksdosen – die Liste an Merchandise-Artikeln könnte noch endlos so weitergeführt werden. Auch heute noch setzen viele Firmen auf die Sympathieträger. Ihre Gründe? In Testimonials von Partnern heisst es etwa «We believe in traditional, enduring values, just like the Moomins» oder «The appeal of the Moomin brand is further enhanced by the inner richness of the characters and the high-quality of all the published material, whether it's the magnificent artwork of Tove Jansson's books or a modern animation». Das Geschäft mit den Mumins lohnt sich also noch immer: sie sind einer der wenigen kunstbasierten Character Brands, der weltweit beliebt ist. Im Jahr 2017 wurden beispielsweise 700 Lizenzen ausgehandelt. Lizenzinhaberin ist die Firma Moomin Characters mit Sitz in Helsinki, geführt von Toves Nichte Sophia in der Rolle als Art Director. Die Abbildungen aufzufrischen oder gar neu zu interpretieren ist verboten. Erlaubt sind lediglich die originalen Abbildungen von Tove selbst.
Die Mumins sind Finnland und Finnland ist die Mumins
«Du sprichst wie Mumintroll!» diesen Satz hören Finnlandschweden oft, vor allem von ihren Nachbarn aus Schweden. Mit anderen Worten: Mittlerweile stehen die Mumins gar für die Nation, aus der sie kommen und dies in einem so hohen Mass, dass sogar die Sprache sofort mit ihnen in Verbindung gebracht wird. Das wissen etwa auch die finnische Fluglinie Finnair und das finnische Fährunternehmen Silja Line. Beide haben die Mumins als Botschafter gewählt. Vor allem bei Flügen nach Japan sind die Mumins Teil der Marketing-Strategie, denn dort haben sie ausserhalb von Skandinavien eine besonders grosse Fangemeinde. Die Mumins fliegen also mit – sei es als Bilder auf dem Flugzeug selbst oder im Flugzeug in Form von gebrandeten Süssigkeiten oder Spielzeug. Die Silja Line bietet nicht nur Kabinen im Mumin-Stil, sondern ganze Kreuzfahrten mit Mumin-Thema an. Das alles zeigt: Die Mumins sind Finnland und Finnland ist die Mumins.
Über die Autorin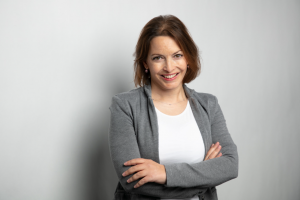 Kathrin Hubli studierte Publizistik und Skandinavistik. Derzeit ist sie an der Fachhochschule Nordwestschweiz im Bereich Kommunikation und Events tätig und bildet sich im CAS Marketing & Corporate Communications weiter. Die Mumins kennt sie dank ihrer zahlreichen Reisen in den Norden.