Von Dr. Kurt Ackermann
Mit dem erfolgreichen Abschluss des CAS Behavioral Insights for Marketing haben auch dieses Jahr wieder 15 Absolventinnen und Absolventen gezeigt, wie sie anhand des im Kurs erlernten Wissens verhaltensökonomische Interventionen fachgerecht konzipieren, umsetzen und auf ihre Wirksamkeit hin überprüfen können.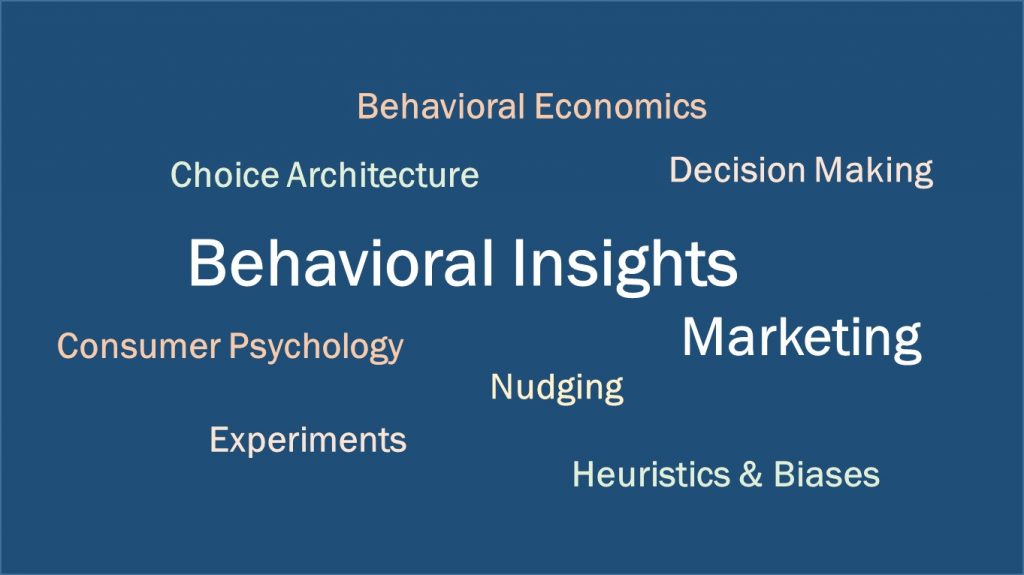 Im CAS lernten die Teilnehmenden, wie sie das Entscheidungsverhalten von Konsumenten und Kunden analysieren und entsprechende Verhaltenstreiber und –barrieren identifizieren können. Auf Basis dieser Analysen werden relevante Verhaltensmuster, Heuristiken und Biases aufgedeckt, anhand derer verhaltensökonomische Massnahmen konzipiert werden können, um die Konsumenten oder Kunden in ihrem Entscheidungsverhalten zu unterstützen. Wichtig dabei ist, dass die Interventionen im Sinne von «nudging for good» immer auf eine positive Customer Experience abzielen, was die Teilnehmenden in einem selbst erstellten Code of Conduct festhielten.

Auch ein Toolset zur Überprüfung der Wirksamkeit einer verhaltensökonomischen Massnahme war Teil der Ausbildung im CAS. So lernten die Teilnehmenden die Grenzen klassischer Marktforschungsmethoden kennen und erarbeiteten sich das Wissen, wie man Experimente durchführt und das Kundenverhalten im Sinne von «revealed preferences» messen kann.

Diesen Rucksack an verhaltensökonomischem Wissen stellten die Absolventinnen und Absolventen in ihrer Abschlussarbeit unter Beweis. Anhand eines konkreten Cases in ihrem beruflichen Kontext erarbeiteten die Teilnehmenden eine verhaltensökonomische Massnahme komplett von A-Z, angefangen bei der Analyse der Entscheidungssituation über die Identifikation der relevanten Verhaltenstreiber bis hin zur konkreten Konzeption der Intervention und des methodischen Designs zur Wirksamkeitsmessung – hands on. Die beruflichen Anwendungskontexte waren dabei so divers wie die Massnahmen selbst – von der Senkung der Churn-Rate bei einem Versicherer bis zur Steigerung von Binge-Watching bei einem Medienanbieter wurden kreative Massnahmenpakete von Nudges und Choice Architectures entwickelt.

Die Studienleitung gratuliert den Absolventinnen und Absolventen zu ihren tollen Abschlussarbeiten und wünscht ihnen beim Einsatz von Behavioral Insights für die Zukunft alles Gute.
Wenn auch Sie zum BI-Experten werden wollen: Der nächste CAS Behavioral Insights for Marketing startet am 08. März 2019. Melden Sie sich jetzt schon an oder schauen Sie unverbindlich beim nächsten Info-Apéro vorbei.
Let yourself be nudged for good!