Am 28. August 2014 wurden an der ZHAW School of Management and Law 19 Digital-Marketing-Expertinnen und -Experten diplomiert. Sie haben den Zertifikatsstudiengang CAS Digital Marketing erfolgreich absolviert.
Während rund vier Monaten lernten die 19 Absolventinnen und Absolventen des CAS Digital Marketing der ZHAW School of Management and Law (SML) nicht nur, wie Unternehmen die Digitalisierung im Marketing für sich nutzen können, sondern befassten sich auch mit der Erstellung und erfolgreichen Implementierung einer digitalen Marketing-Strategie. Erfahrene Praktikerinnen und Praktiker sowie Dozierende der SML thematisierten die organisatorischen und rechtlichen Stolpersteine der digitalen Transformation. Die Absolventinnen und Absolventen sind gut vorbereitet, um in ihrem Berufsalltag das Potenzial der Digitalisierung im Marketing zu erschliessen.
Frisch diplomierte Digital-Marketing-Experten
Folgenden Personen haben den Lehrgang erfolgreich abgeschlossen: Christoph Ballmer (Binningen), Christian Bärlocher (Würenlos), Pascal Brönnimann (Köniz), Fiorella Brülisauer (Niederteufen), Dimitri Burkhard (Greifensee), Fernando Gort (Zürich), Christina Pollowy (Winterthur), Roman Probst (Winterthur), Thomas Rom (Au ZH), Claudia Schär (Winterthur), Nicole Schawalder (Zürich); Sabrina Schmid (Gottlieben), Tatjana Schmidt (Kreuzlingen), Martin Schmitt (Feldmeilen), Julian Stylianou (Winterthur), Carmen Teichmann (Zürich), Gabriel Thomann (Gebenstorf), Caroline Webb (Kaiserstuhl), Patrik Zimmermann (St. Gallen).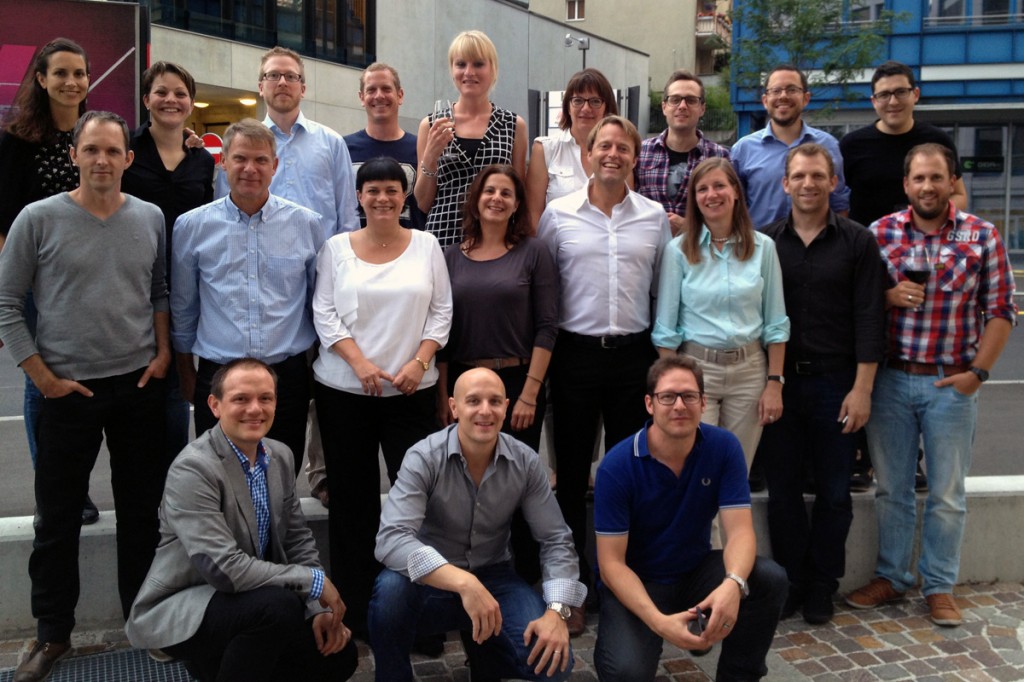 Reges Interesse hält an
Auch für den nächsten Studiengang, der am 6. März 2015 startet, verzeichnet Studienleiter Sandro Graf reges Interesse: «Da die Digitalisierung inzwischen in allen Branchen angekommen ist, erwarten wir wiederum eine bunt durchmischte Klasse. Bei der Zulassungsprüfung ist es mir ein Anliegen, eine gute Klassenzusammensetzung zu erzielen, da Studierende nicht nur von den Dozierenden lernen, sondern auch voneinander.»