Wenn wir den Markt für Smartphones betrachten, realisieren wir schnell, dass Nokia und Blackberry nur noch Schatten ihres früheren Ruhms sind. Ihre Technologien und Funktionen halten denen von Apple und Android stand. Apple und Android triumphieren jedoch nicht wegen ihrer technologischen Features, sondern aufgrund der Fähigkeit leistungsfähige Plattformen bereit zu stellen. Es sind die Millionen von externen Software-Entwicklern, die im App Store ihre Dienstleistung bereitstellen, die das Ökosystem von Apple und Android befruchten und damit für strategische Vorteile sorgen (Bonchek & Choudary, 2013). Plattform-Geschäftsmodelle sind in den "Unicorn"-Unternehmen, wie Facebook, AirBnB und Uber groß geworden (Fortune, 2015). Heute kann man allerdings beobachten, dass ein signifikanter Teil der schnell wachsenden etablierten Unternehmen, wie Nike und Walmart eine Transformation in die Richtung von Plattform-Geschäftsmodellen durchlaufen.
NEUE SPIELREGELN
Letztlich definiert diese Transformation das Verständnis von Wettbewerb und Kooperation neu. Firmen, die heute versuchen ihren strategischen Vorteil, basierend auf der Stärke ihrer Mitarbeiter und interner Ressourcen zu generieren, stehen Armeen von vernetzten Kooperationspartnern gegenüber, die den Verbund nutzen, um Skaleneffekte zu erzielen.
SCIENCE TO BUSINESS
Der IMM bietet mit dem SCIENCE TO BUSINESS Workshop eine Plattform für den Austausch zwischen Wissenschaft und Praxis. Wir werden aktuellste Forschungsergebnisse zur Wert Generierung in Business Netzwerken und Platform Geschäftsmodellen zeigen. Forschung die den Anforderungen des Zeitalters der Vernetzung gerecht werden kann.
Wir sehen Manager als unsere Sparringspartner. Ziel ist es, die Forschungsergebnisse mit praxisrelevanten Fragestellungen aus unterschiedlichen Branchen zu reflektieren und so zu stärken. Für Manager öffnet der Workshop neue Sichtweisen auf das eigene Geschäftsmodell und zukünftige Positionierungen. Dadurch ergibt sich eine Win-Win Situation für alle Beteiligten, mit spannenden Diskussionen in einem inspirierenden Umfeld, Raum für Humor und Spaß und großem Potenzial.
Der SCIENCE TO BUSINESS Workshop findet am 4. November 2016, von 14:00-17:00 Uhr im SERVICE LAB der ZHAW statt. Er richtet sich an Verantwortliche im Bereich Marketing, Strategie, CRM und Business Development. Sind Sie interessiert? Melden Sie sich direkt bei Julia Fehrer j.fehrer@auckland.ac.nz an. Die Teilnehmerzahl für diese Veranstaltung ist auf 20 Teilnehmer begrenzt.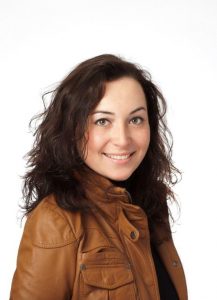 Programm:
14:00 Uhr
BEGRÜSSUNG durch Frank Hannich, School of Management and Law, ZHAW
14:15 Uhr
IMPULSVORTRAG PLATFORM REVOLUTION

Julia Fehrer, Universität Bayreuth

14:35 Uhr
INTERACTIVE WORKSHOP BUSINESS MODELS DER ZUKUNFT

Moderation: Julia Fehrer

17:00 Uhr
SUM UP FINDINGS
17:15 Uhr
APERO HOME COMING DAY ALUMNI ZHAW