Von Dr. Helen Vogt
Zweieinhalb Jahre intensive Weiterbildung führten schlussendlich zum Abschluss des MAS Product Management. In den Masterarbeiten mussten die erlernten Kompetenzen angewendet werden. Am Schluss konnte jedoch das lang ersehnte Diplom in den Händen gehalten werden.
Wir wissen es alle schon lange, intensives und regelmässiges Training legt den Grundstein für künftige Könnerschaft. Ob es 10'000 Stunden braucht, wie von Malcolm Gladwell in seinem Buch Überflieger: Warum manche Menschen erfolgreich sind – und andere nicht propagiert wird, ist (noch) nicht erwiesen. So schön diese Faustregel mit dem einfachen Wirkungszusammenhang klingt, so einseitig stellt sie die Tatsachen dar. Reines Üben reicht zur Erlangung von Expertise nämlich keineswegs aus. Entscheidend sind die Begleitumstände. Dazu gehören professionelle Anleitung und Feedback ebenso wie persönliche Motivation und Durchhaltewillen.
Ihrem persönlichen «Future-Fit» – ein Ziel, sind die Absolventen des MAS Product Management sicherlich ein gutes Stück nähergekommen. Während ihrer rund zweieinhalb jährigen Weiterbildung sind sie in Tiefen der Datenanalyse und Marktforschung eingetaucht, haben neue Methoden für Produkt und Serviceentwicklung live getestet, aktuelle Konzepte in Pricing und Verkauf auf ihr Unternehmen angewendet, sowie die Einflüsse der Digitalisierung auf Geschäftsmodelle untersucht und daraus neue Strategien abgeleitet.
Die Krönung des MAS ist die eigentliche Masterarbeit. Während 15 Wochen haben die Studierenden die Möglichkeit, die erlernten Kompetenzen anzuwenden, um beispielsweise dem traditionellem Retail zu neuem Wachstum zu verhelfen, Lean Start-up Konzepte und agile Arbeitsprozesse innerhalb der Unternehmen auszutesten oder neue Wertangebote und digitale Services zu entwickeln. Die abgegebenen Arbeiten zeichnen sich durch systematische Analysen, kritische Reflexionen und kreative aber zugleich praxisnahe Lösungsfindungen aus. Juste Hahne und Lukas Westermann haben den diesjährigen Preis für die beste Masterarbeit erhalten. Herzliche Gratulation zu dieser ausgezeichneten Leistung!
An der Abschlussfeier im Casino Theater in Winterthur durfte der Leiter des Instituts für Marketing Management (IMM), Prof. Dr. Brian Rüeger, den Absolventen endlich die Diplome überreichen und die Leistung würdigen.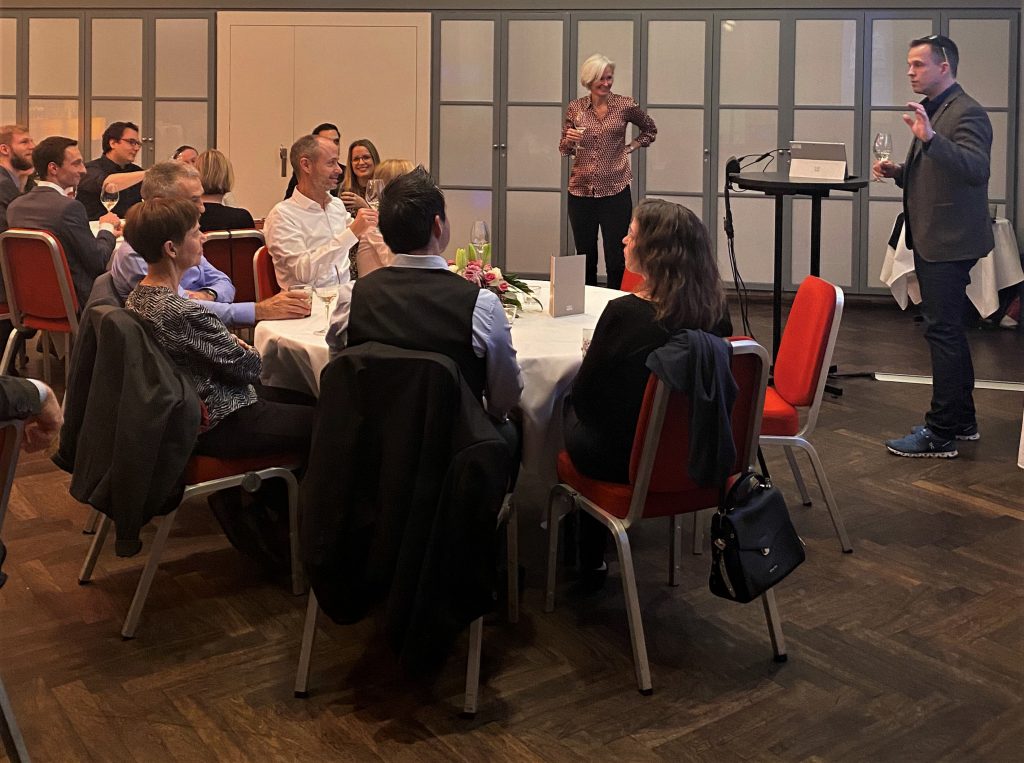 Das ganze Team vom Institut für Marketing Management wünscht unseren Absolventen weiterhin solch grosse Begeisterung für die vielfältigen Aufgaben im Produkt Management und viel Erfolg in ihrem weiteren Berufsleben.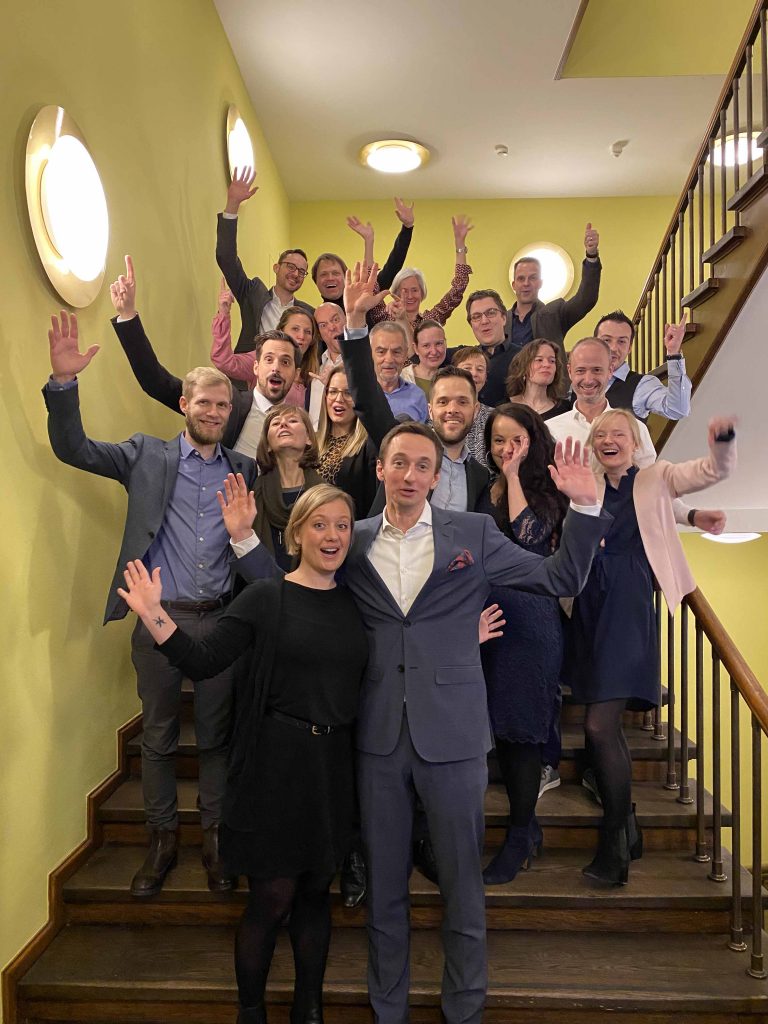 Der Studiengang MAS Product Management bildet seit acht Jahren Fachkräfte im Product Management aus, welche aus verschiedensten Industrien und Branchen stammen. Bei Fragen dürfen Sie sich gerne an die Studienleiterin, Dr. Helen Vogt, wenden (helen.vogt@zhaw.ch).
Kontakt
ZHAW School of Management and Law, Institut für Marketing Management, Product Management Center, Dr. Helen Vogt.  Telefon +41 58 934 66 99, E-Mail: helen.vogt@zhaw.ch
Schlagwörter:
Antonio Voci
,
Benjamin Berger
,
Daniel Welter
,
Fabian Gerschwiler
,
IMM
,
Institut für Marketing Management
,
Juste Hahne
,
Louis Bischof
,
Lukas Westermann
,
MAS Product Management
,
Product Management Center
,
Raphael Meier
,
Simon Hunziker
,
Stefan Sturzenegger
,
Zürcher Hochschule für Angewandte Wissenschaften.