Last evening we organised the 13th OpenStack user group meetup at ZHAW premises in Winterthur. The meetup was also a celebratory event to mark the 6th b'day of OpenStack and the OpenStack foundation supported the event by sponsoring it. I thank the OpenStack foundation on behalf of the Swiss OpenStack community.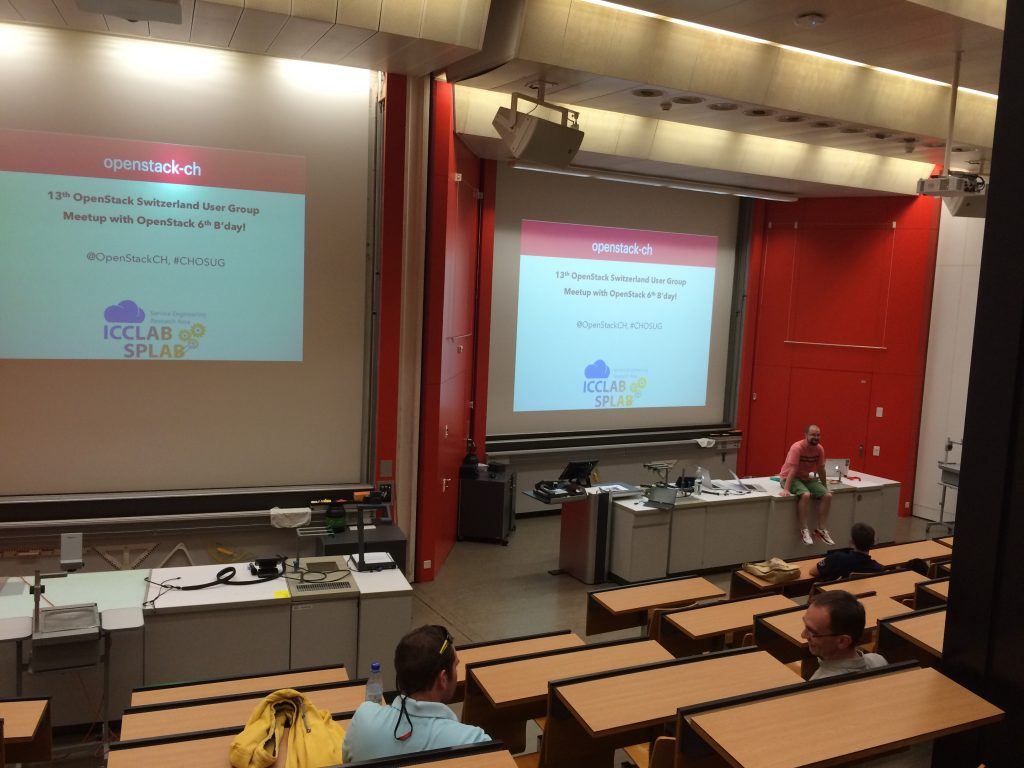 OpenStack has been around for long now and we witness an incremental community membership, cumulative contributions, supporting companies, monthly contributions so on and so forth. Andy, our Senior Researcher in the lab and an extensive OpenStack user in the lab started the meetup with his experience on OpenStack over these years and how he has seen the Swiss community grow during these years. He also updated the participants about the upcoming OpenStack events around the world. The link to those slides can be found here.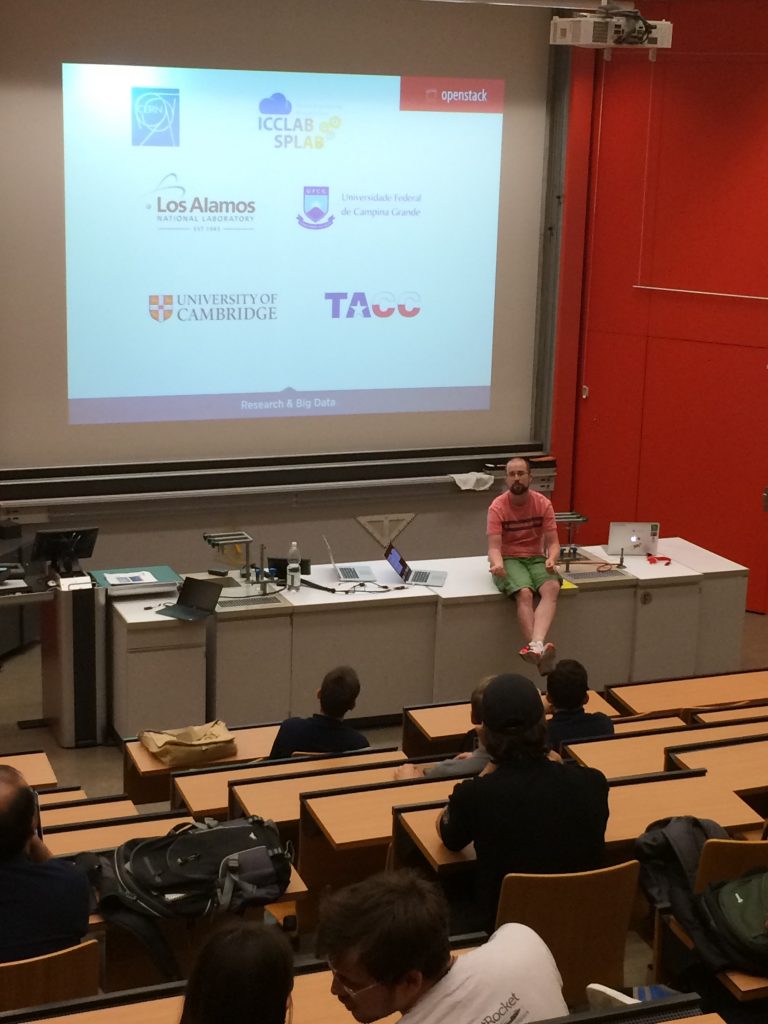 Next up in line of presentations was our own Martin Skoviera, team member of the Rating-Charging-Billing (RCB) initiative, and he spoke about their initiative's product, a billing framework called Cyclops. He spoke how OpenStack billing based on Ceilometer telemetry can be quite problematic, mainly because of its scalability issues and presented an alternative for efficient metering, this time based on OpenStack's underlying events and notifications. His slides can be found here and the link to the short video he showed.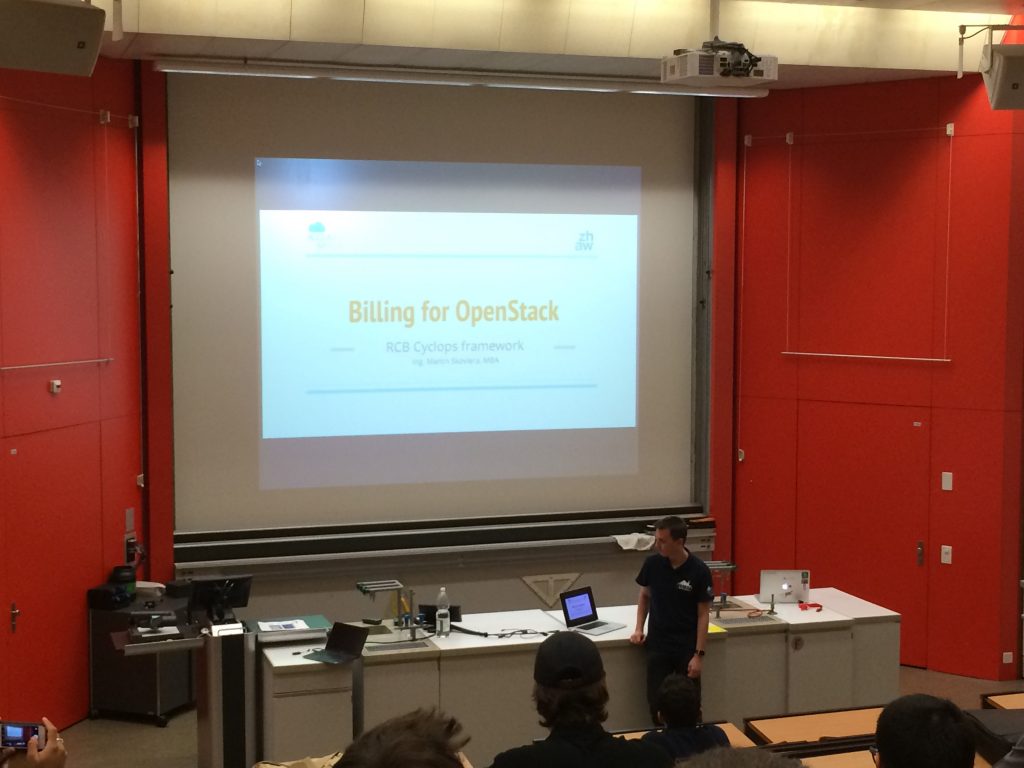 3rd up in line was Alexander Gabert, from Midokura, who talked about their Kuryr project, an approved project in OpenStack that makes SDN networking available to Docker containers by means of an overlay Docker plugin. His slides can be found here.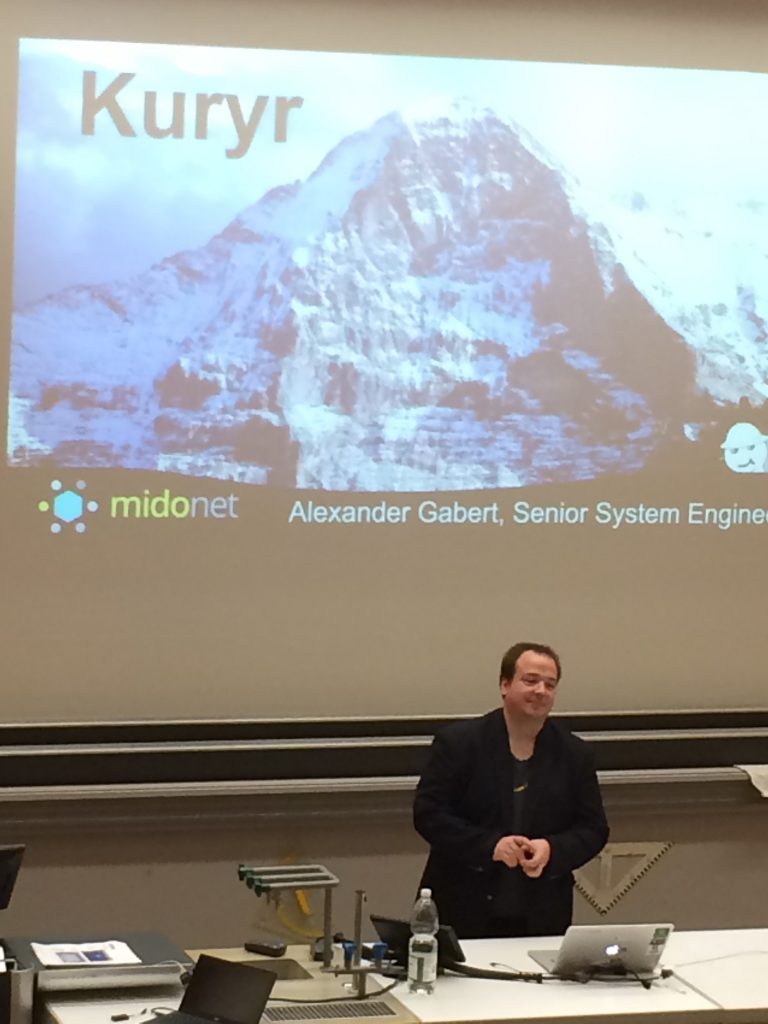 The final talk was given by our own Oleksii Serhiienko, a Masters student at ZHAW and also a team member of the RCB initiative. He talked about the OVA on-boarding tool to import your local virtual machines into OpenStack environment. The link to his slides are here and the link to the short video he presented.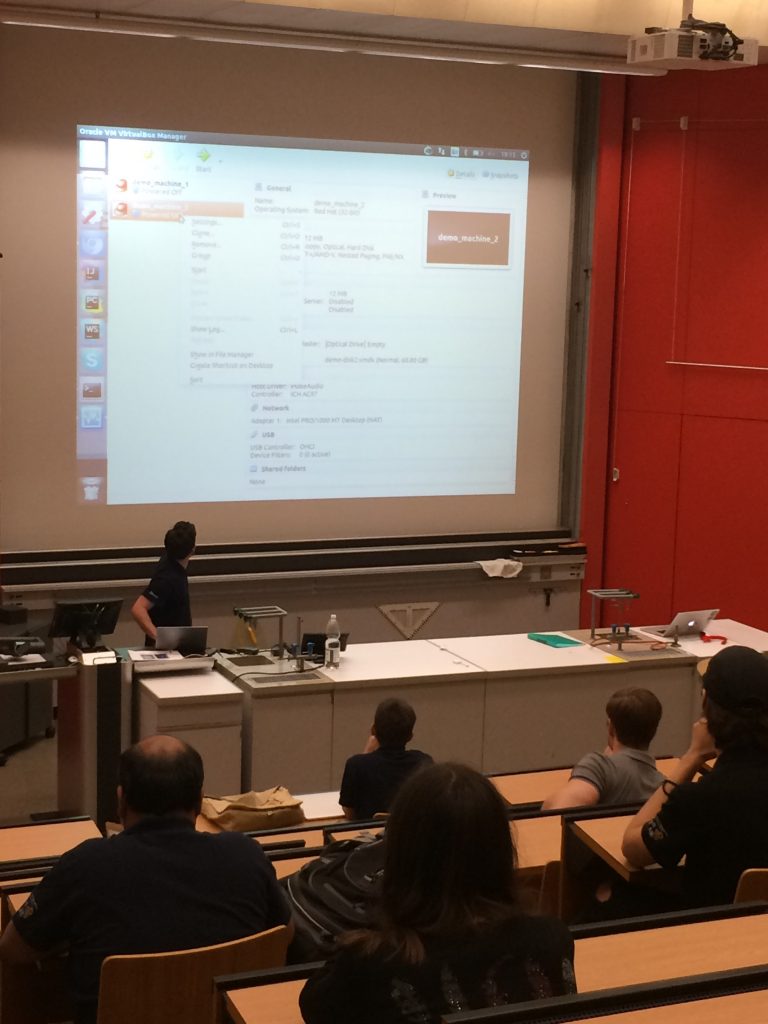 We will be back in another 2-3 months time with new and exciting talks on OpenStack. If you'd like to present in one of the meetups, please write to us. Please keep an eye on the upcoming OpenStack events by following @OpenStack_CH or the official OpenStack Switzerland usergroup meetup page. See you next time!