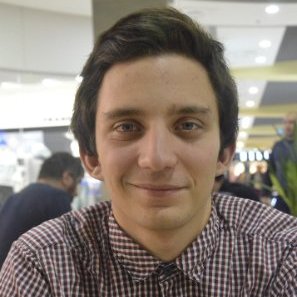 Oleksii Serhiienko is a part-time master student and researcher at the ICCLab working on the on the Rating-Charging-Billing initiative and its OpenSource solution –Cyclops.
Oleksii has been graduated at the Kiev Polytechnic University majoring computer engineering. Before he had already been as a part of the ICCLab community. In 2014, he resided in the laboratory like exchange student by IAESTE program. During that year, he was working on OpenStack in particular at the  Ceilometer projects. His code has been added to the "Icehouse" OpenStack release. When he came back after internship to Ukraine he continued working with OpenStack technologies and python programming.
Currently, Oleksii is working on the SafeSwiss cloud project in particular on the Prediction engine development.