In the context of the ECRP Project,  which is part of our cloud robotics initiative, we are aiming to build a PaaS solution for robotic applications.
The "Robot Operating System" (ROS) is widely used on several robotics platforms, and also runs on the turtlebot robots in our lab. One of the ideas behind cloud robotics is to enable ROS components (so called ROS nodes) to run distributed across the cloud infrastructure and the robot itself, so we can shift certain parts of the robotics application to the cloud. As a logical first step we tried to run existing ROS nodes, such as a ROS master in containers on Kubernetes, then we tried to use a proper Platform as a Service (PaaS) solution, in our case Red Hat OpenShift .
OpenShift offers a full PaaS experience, you can build and run code from source or run pre-built containers directly. All of those features can be managed via a intuitive web interface.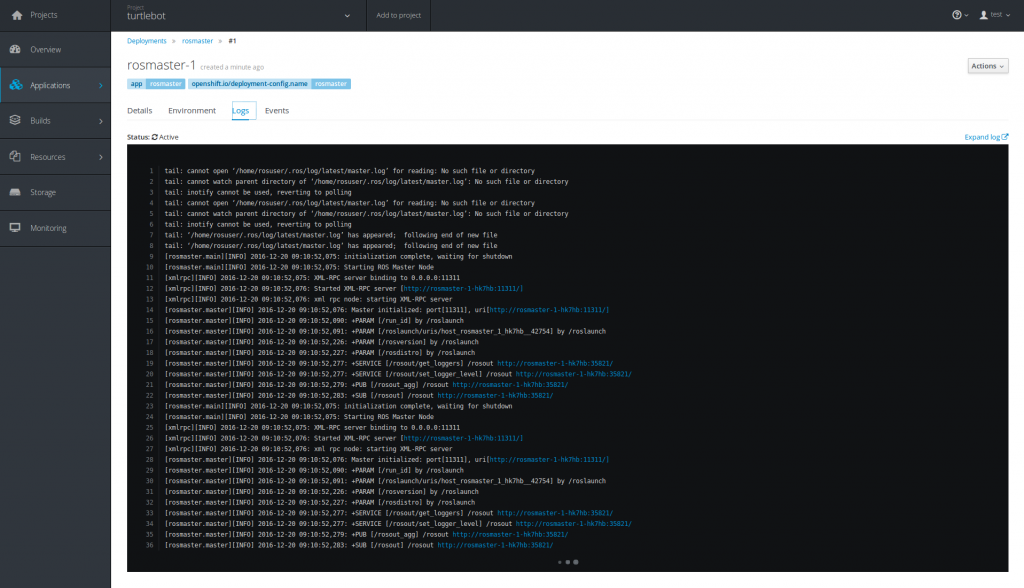 However, OpenShift imposes tight security restrictions on the containers it runs.
These are: