Recently, at EUCNC'16, the ZHAW SESAME team demonstrated the work of combining SESAME concepts through the use of Hurtle, our orchestration framework, and Netfloc, our SDK for datacenter network programming. The demonstration was also a joint demonstration between SESAME and the 5GPPP COHERENT project.
It was a demonstration that bridges the gap between the telco and cloud world by creating a network service based on the services and technologies coming from both projects.
One of the key innovations in SESAME is to provide advanced SDN-geared network intelligence and applications relying on Network Functions Virtualisation (NFV) and Edge Cloud Computing technologies. The concept of Cloud-Enabled Small Cell (CESC) with integrated Light Data Center (DC) cloud platform is the underlying infrastructure for the execution of novel applications and services inside the access network infrastructure. The demonstration focused on:
Orchestration and automatic deployment of Virtual Network Functions (VNFs) into the CESC cloud infrastructure
Providing on the top, an SDN-enabled Service Function Chaining between network services involving both, Cloud-based and Telco-based VNFs.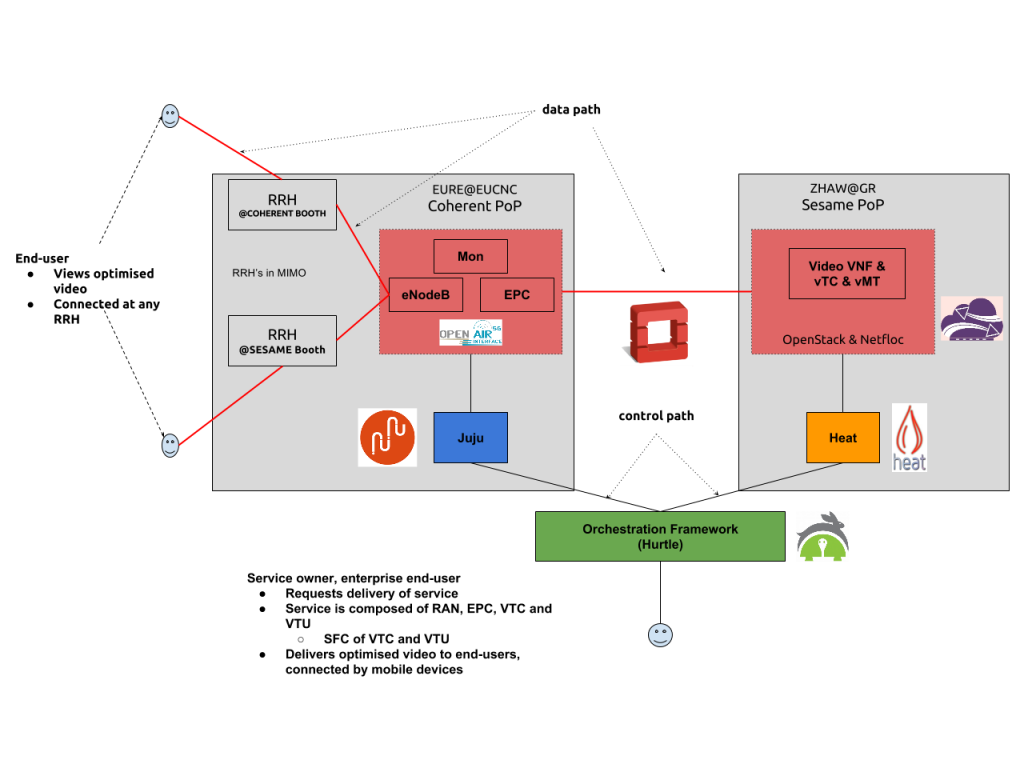 The demonstration delivered an orchestrated and composed, end-to-end a service that could deliver optimised and tailored video to an end-user through their user equipment, a mobile device.