For third time in a row we attended ROSCon, this year held in beautiful Vancouver.
Our goals besides seeing the newest trends in the ROS and Robotics universe first hand, and finding some new robotic hardware directly from manufacturers, was to support our partners from Rapyuta Robotics (RR) in presenting and performing a demo of the first preview of their upcoming Cloud Robotics Platform.
ROSCon is steadily growing in each edition. This year almost 500 people attended the conference.
For Rapyuta Robotics this was a good opportunity to showcase the capabilities of their upcoming Cloud Robotics Platform (PaaS). We helped them setting up their booth and getting in touch with some visitors to explain the ideas behind the platform. The visitors were especially interested in the packaging and deployment, device management and orchestration functionalities that the PaaS will offer.
We are confident they succeeded in showing the potential of their product and gather a sizable set of early adopters for their Early Developer Program.
Booth of Rapyuta Robotics at ROSCon 2017
The conference itself was packed with interesting talks in different research areas.
The highlights in our opinion were:
Autoware: ROS-based OSS for Urban Self-driving Mobility: Really interesting talk about the challenges of autonomous driving inside a city;
Autonomous Racing Car for Formula Student Driverless: Also related to the first talk. ETH Students turned a self built racing car into an autonomous one which they used for the new autonomous racing section of the formula student;
How to select a 3D sensor technology: A nice talk which was helpful for us, because we are in the phase of buying new robotic hardware and it's not always easy to choose the sensors which fit your needs;
How to accelerate application development using a cloud robotics platform: short talk from our friends of Rapyuta Robotics about their robotics PaaS;
Reactive web interfaces with Polymer and ROS: nothing completely new, but they showed a super easy way to wrap rosjs components into webcomponents, which can easily be reused. We use this project already in one of our demos in the lab;
Introducing a highly flexible navigation framework: Interesting for building more complex navigation applications, apart from this we also want plan to start working on manipulation tasks for robotics projects;
We built an open sandbox for training robotic hands to grasp things: a project to train a grasp operation using a deep neuronal network. Can be easily reused, because it's based on docker.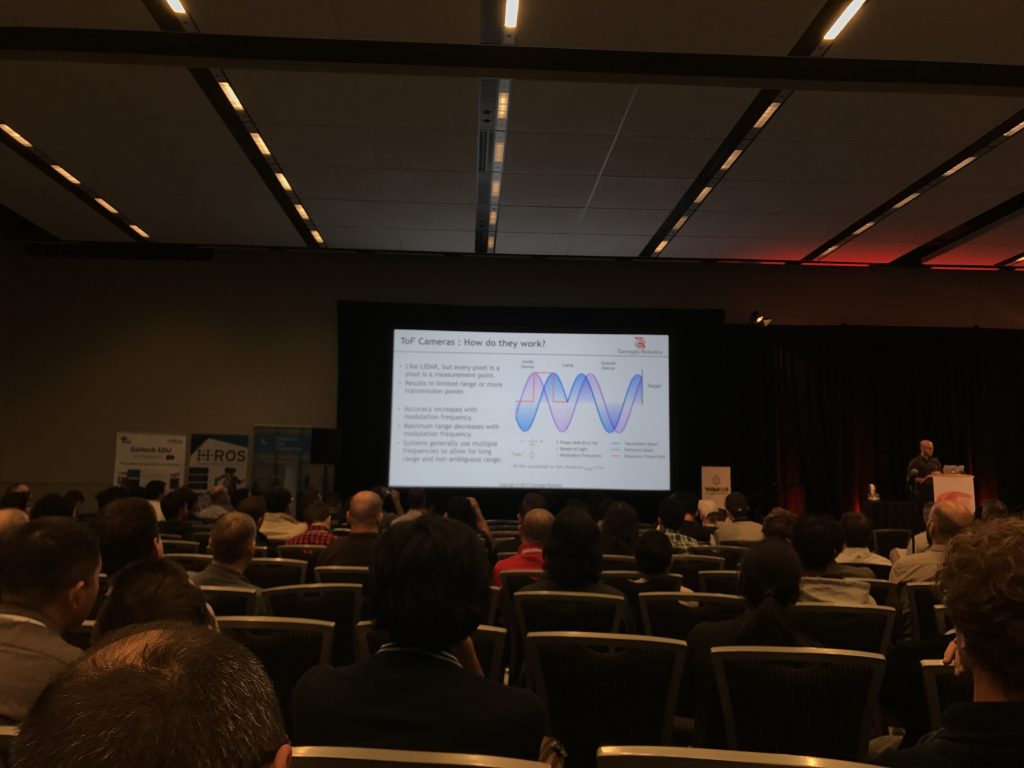 Beside those highlights multiple presentations showed the advancements of ROS2. I think that ROS2 will gain much more traction as also the releases get more stable and feature rich. We definitely will also look into ROS2 in the upcoming projects. But it will still take some time to get this project more stable and therefore more usable for large project. At the moment also a lot of the tools which are available on ROS1 are not yet ported to ROS2, so you need to use a bridge to be able to still use the old tools with the new version of ROS.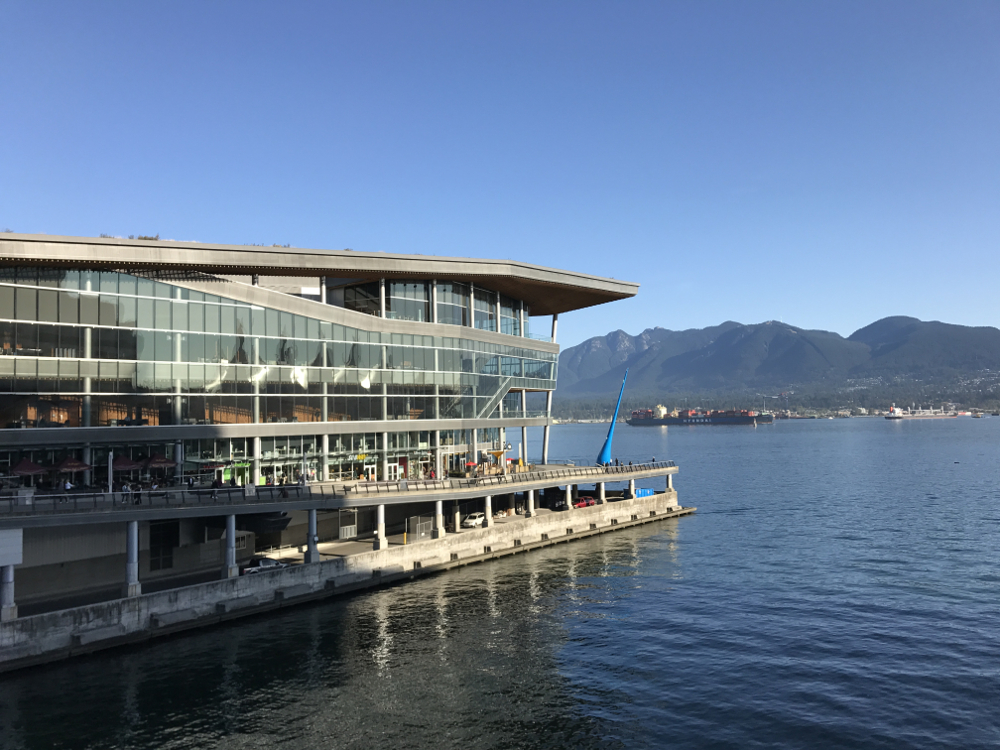 All in all, it was a very interesting conference in which we gained again insights in the trends and development of the ROS ecosystem. This will also influence our research area of Cloud Robotics.