I'm happy to say that this year has started with a lot of energy in terms of tech events in Switzerland. January was a little quiet, with people slowly recovering from the Christmas and New Years festivities. But come February, Zurich was a very busy location with several meetups happening every week.
We also took this opportunity to get back into organising our meetups. Last week, on 17th of February we organised the 6th Docker Switzerland User Group's meetup. The meetup was held in the premises of DeinDeal, a Swiss online shopping platform and coupons offering company, in Zurich. The meetup turned out to be quite good. More than 70 people turned up at DeinDeal's office. There were 3 talks in total held and all of them delighted the participants with a demo about their coolness in using Docker. 
First talk was more or less an introduction to Docker and was pretty cool as the speaker ran a Docker container to introduce himself. Please find the slides here.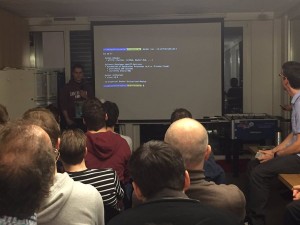 The second talk was by the hosts, DeinDeal about Docker in DeinDeal. The speaker spoke about the challenges they are facing with Docker in production. Please find the slides here.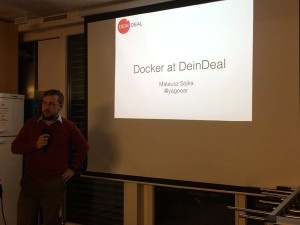 The final talk was an introduction to Google Kubernetes. It was a cool presentation, and the slides can be found here.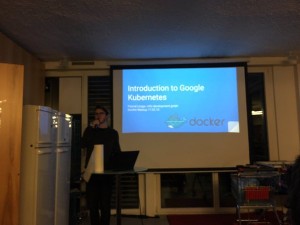 Yesterday, we organised the 8th Cloud Foundry DACH user group meetup, again in Zurich. It was hosted at the ZHAW Lagerstrasse premises. Only 2 talks were scheduled. We were lucky to have Mr. Colin Humphreys, CTO Cloud in Pivotal spoke about Cloud Foundry in the past 5 years. The second talk was from Mr. Marco Hochstrasser, who is a Board Member in the Cloud Foundry Foundation and he spoke about the structure of the foundation and how it works. It was interesting to see how the young foundation is gaining a lot of momentum and also learn about some of its projects.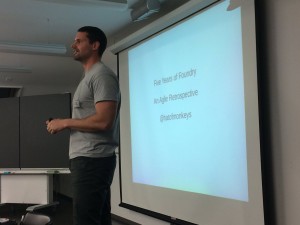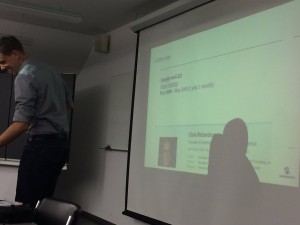 We have several more events lined up in the coming months, so stay tuned on our twitter handle to learn about these event announcements. Looking forward to seeing you at one of our events.