Three ICCLab members were in sunny Würzburg for the ACROSS COST action meeting last week. ACROSS stands for "Autonomous Control for a Reliable Internet of Services" and our own TMB is a member of the management committee (MC) for Switzerland.
For those of you unfamiliar with COST actions, they are an instrument for research funding from the EU that provides networking opportunities for researchers.
The meeting was spread over three days with:
The 1st ACROSS Open Workshop on Autonomous Control for the Internet of Services on Tuesday;
Task forces and Management Committee on Wednesday;
Plenary and work group meetings on Thursday.
The keynote speakers for the workshop gave motivating talks that spawned interesting discussions on autonomous control spanning multiple domains including mobile, compute, and application-level quality of experience (QoE). The keynote speakers were: Marco Hoffmann from Nokia Networks, Thomas Zinner from Würzburg University, and Maris van Sprang from IBM.
ICClab's Giovanni Toffetti (that's me!) gave a talk on the Mobile Cloud Networking (MCN) project motivation and architecture. Here are the slides I used for the talk: MCN-Vision-Scope-Architecture.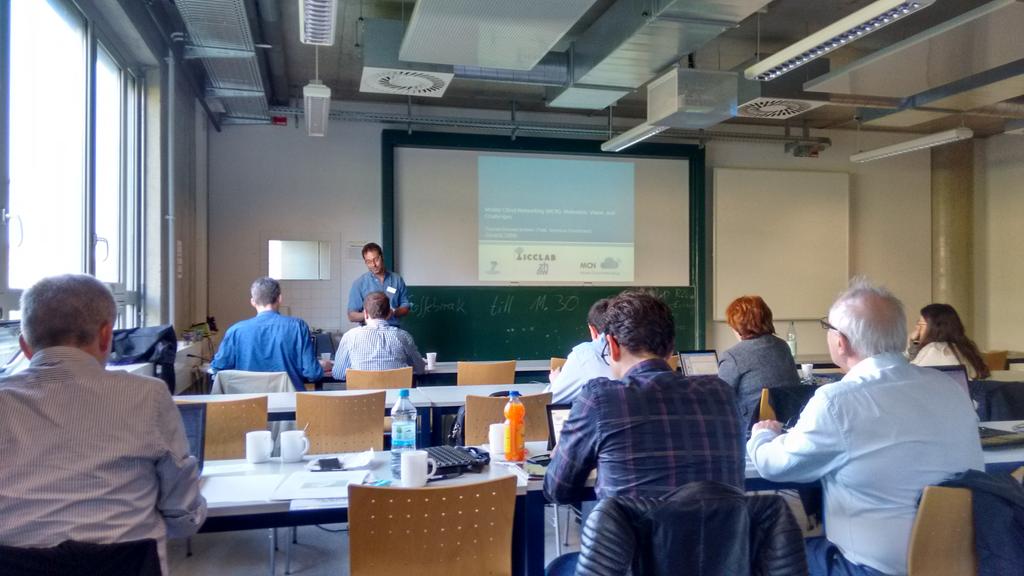 On the second day of the meeting, in his role as ACROSS Task Force 8 (TF8) chair, ICCLab's Vojtech Cima lead the joint meeting between TF2 (Cross-layer QoE management) and TF8 (QoS/QoE modeling).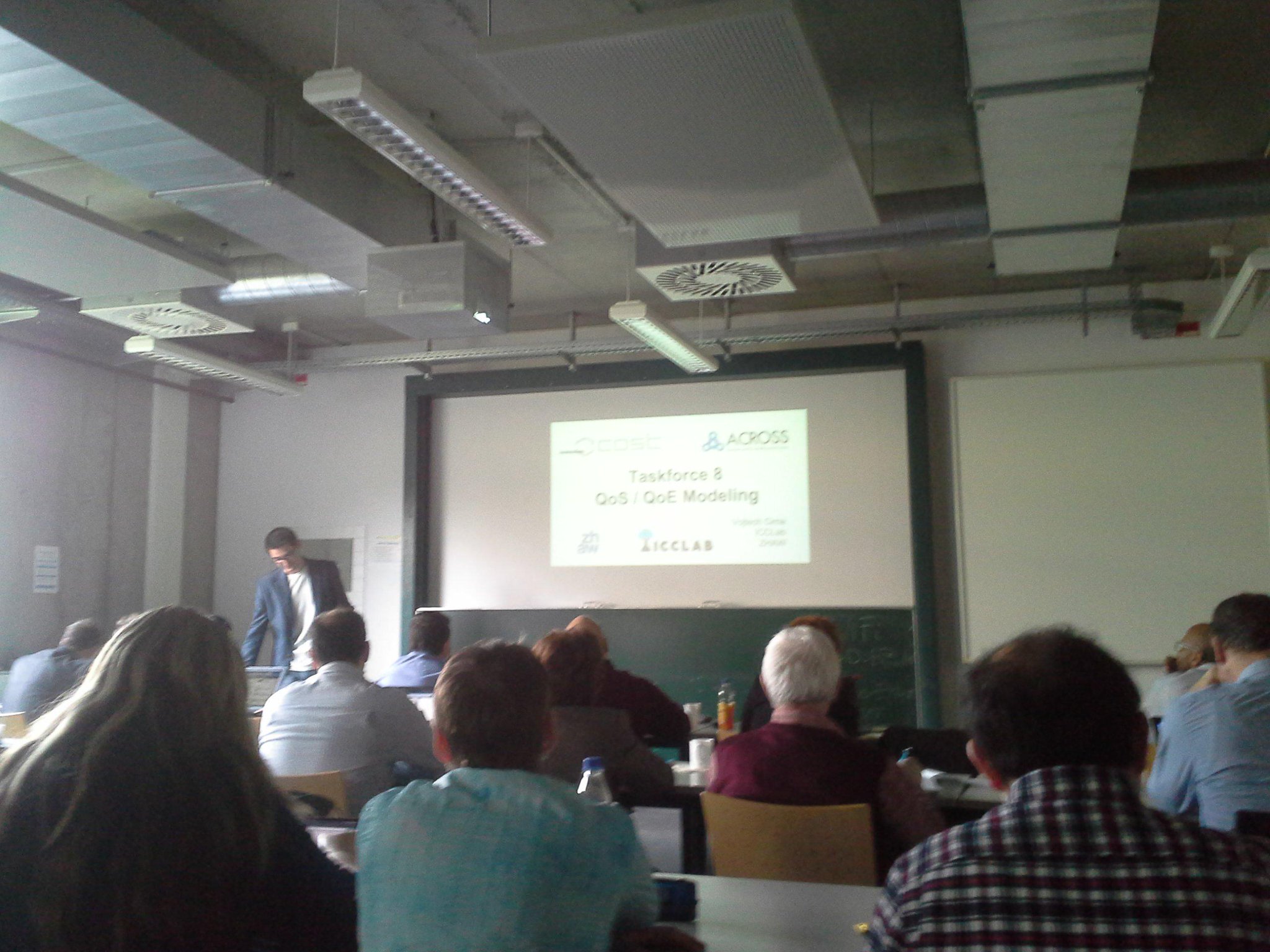 Finally, Friday was the day of the plenary meeting. Several members of the ACROSS COST action gave presentations on their work and research directions. Here is a short list of the speakers and talks:
Wojtek Burakowski: Cloud federation;
Valeria Cardellini: A decentralized approach to network-aware service composition;
Rasa Bruzgiene: End user-perceived quality estimation in accordance with the correlation between QoS/QoE on Internet of Services;
Ake Arvidsson: Transport protocols;
Christos Tsiaras: Decompiling QoE;
Christian Moldowan: Dimensioning video buffer for specific user profiles and behavior;
Giovanni Toffetti: MITOSIS: distributed autonomic management of service compositions;
Florian Metzger: Context factors in QoE Management.
Yours truly gave yet another presentation on a recently submitted project proposal and research directions we're pursuing. A picture from the performance below, plus the slides right here: MITOSIS_pitch.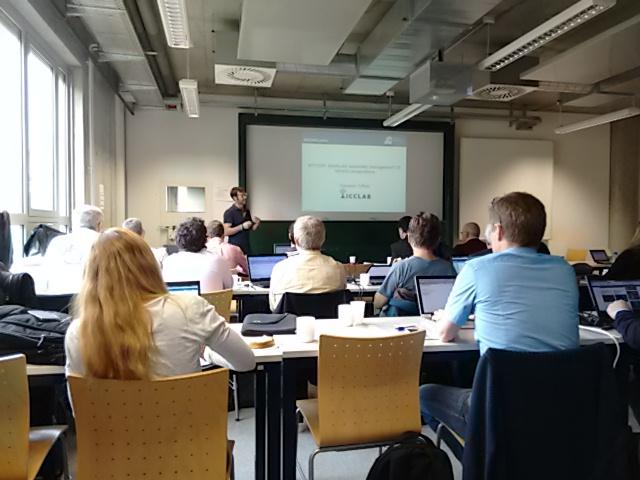 COST actions are intended to foster collaboration among EU researchers. Task force members had a good opportunity to sync in person on the most relevant TF issues, plan future action points and discuss common use cases.
We left the meeting with a much clearer understanding of the current work and future research interests of several colleagues working in closely related areas. We also established new promising contacts to work on collaborative papers and software.
As well as engaging in fruitful technical discussions, our traveling researchers found the time for a little celebration of Sean's "official birthday" in the traditional (and very pleasant!) Würzburg way…. wine on the old city bridge 🙂