The past 27, 28 and 29 of September were dedicated to the 6th European Conference on Service-Oriented and Cloud Computing (ESOCC) in Oslo, Norway. It is one of the traditional community-run conferences in Europe with a cloud and community history dating back into the year 2012 and a (web) service history of about a decade before that. As in previous years, it featured the co-located event CloudWays: the 3rd International Workshop on Cloud Adoption and Migration, which is focused on cloud applications more than on infrastructure and platforms. The topic is thus of high interest for the Service Prototyping Lab and specially for its Cloud-Native Applications (CNA) research initiative in which we partner with Swiss SMEs to explore new cloud-native designs and architectures for elastically scalable, resilient, price-efficient and portable services. Our participation was therefore centered around the presentation of research results from one of these partnerships.

On the first day of the conference, the CloudWays workshop started with a keynote: Business Processes and Smart Devices – a marriage of convenience? by Pierluigi Plebani where he introduced the relationship between business processes (workflows) and smart (connected) devices with challenges as: who is the responsible of the computation, especially nowadays, with more powerful smart devices? We could see this question repeated in other talks. The workshop continued with other interesting talks, as for example, Engineering Cloud-based Applications: Towards an Application Lifecycle by Vasilios Andrikopoulos. Not surprisingly, we found his approach on cloud-native applications similar to our own works, as arguably a set of certain recommended application design patterns for the cloud emerges.
Subsequently, we had the opportunity to present our research about cloud-native databases, properly entitled Cloud-Native Databases: An Application Perspective. We claim to have built the first systematic framework for testing and benchmarking cloud-native properties of database services. Despite the early nature of this research and the apparent difficulty to compare database offerings in the cloud along with self-managed databases as part of a microservice-based application, we were given useful feedback. To anybody interested in the details, these are the paper and the slides used in the conference and, of course, we are always open for more feedback.
During the ESOCC main conference we received both a research and an industry perspective. In the research part we could listen about generally interesting topics such as microservices or new emerging topics as the keynote about blockchains by Stefan Tai or the talk: Empowering Low-latency Applications through a Serverless Edge Computing Architecture where Luciano Baresi, Martin Garriga and Alan De Renzis tried to solve the scalability problems of edge computing using FaaS. Also in this paper we could find a citation of our blogpost about FaaS written by Serhii. Much appreciated!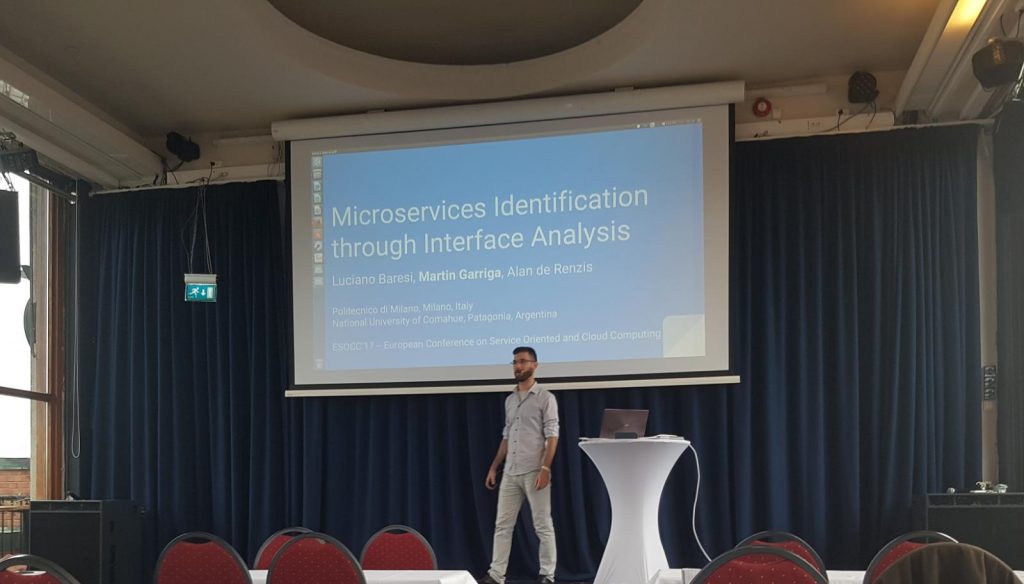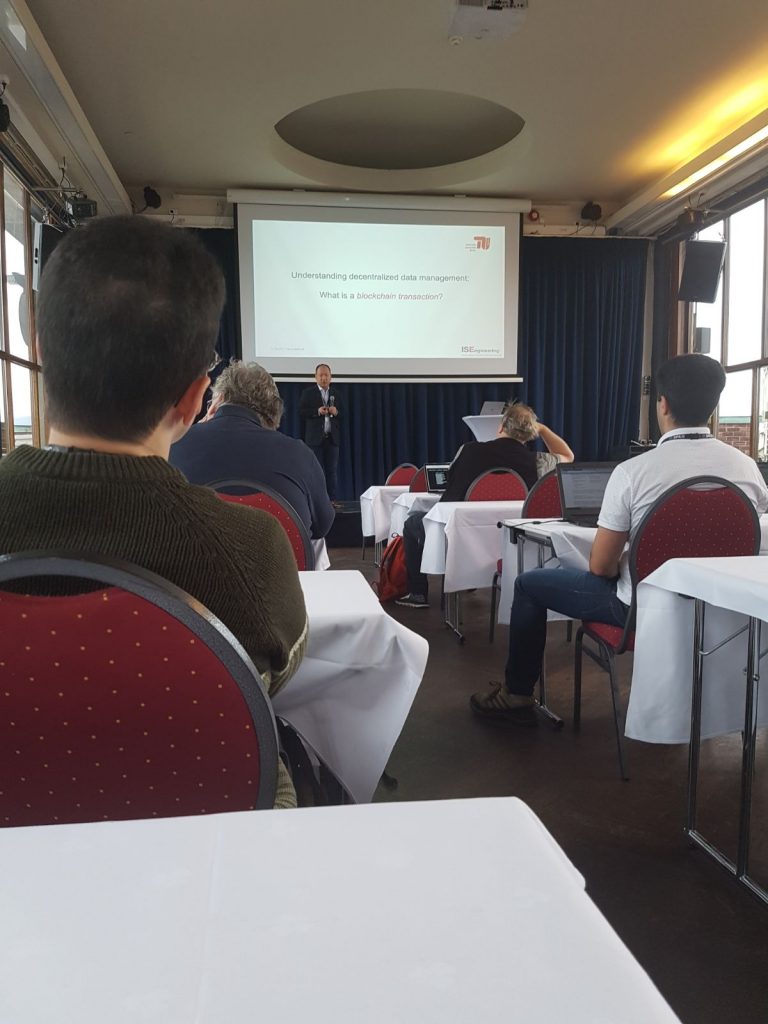 In the industry part, we were attending a motivating keynote by Alexander Lenk from BMW. In his talk Cloud-Native Connected Cars we could see how Cloud-Native Applications and a microservices architecture can solve problems of scalability and resilience and help teams to work better and faster in the real case of BMW. Alessandro Rossini from EVRY gave the talk: What industry wants from academia — A story from a researcher turned advisor where we could see the two perspectives and some advice to bring the two worlds closer to each other. As applied research laboratory which does not shy away from industrially relevant contributions and collaborations, we would of course agree with most of the statements. We found especially interesting for our Service Prototyping Lab the gap that Rossini showed between the research prototype, usually very unstable, and the industry needs.
Finally, we had time to explore the city and have a tasty dinner at Tjuvholmen Sjømagasin before coming back to Switzerland with the printed main conference proceedings (post-workshop proceedings are on the way), much useful feedback and after learning about new topics and meeting knowledgeable people. And of course, we are looking forward to attending also the next edition of ESOCC in Como, Italy, next year.