My suitcase is packed and my flight back to Switzerland is leaving tomorrow night. I don't really know if I should laugh or cry, be grateful, angry, happy or sad. Well, I guess I'm feeling all those things." That's what was going through Dalia Goldberger's mind, as the student in the BA in Multilingual Communication programme was returning to Switzerland after an intensive semester abroad in Sydney, Australia.
By Dalia Goldberger, student in the BA in Multilingual Communication programme
The ZHAW has numerous partner universities across the world. My choice, however, was really quite clear from the beginning. So, when I actually started to plan my adventure abroad, I received great help from the international office at the ZHAW, especially with regards to the application process.
Choosing a Sydney suburb over campus
Although Macquarie University was everything I hoped for, the beach was a bit too far away for my taste. Hence, I wouldn't necessarily recommend renting student accommodation on campus. With classes twice a week, it definitely wasn't an option for me. I went on gumtree, which is a community website offering jobs, cars, properties, etc. Within a week, my husband and I found ourselves a lovely place in Bondi which we got to call our home during the exchange semester. Bondi is a popular and laid-back suburb in Sydney with quite a few residents who commute into town. As a matter of fact, many students choose to live in Bondi, so in many ways it was a great choice to move there. I really loved staying in Bondi and would recommend it to everyone.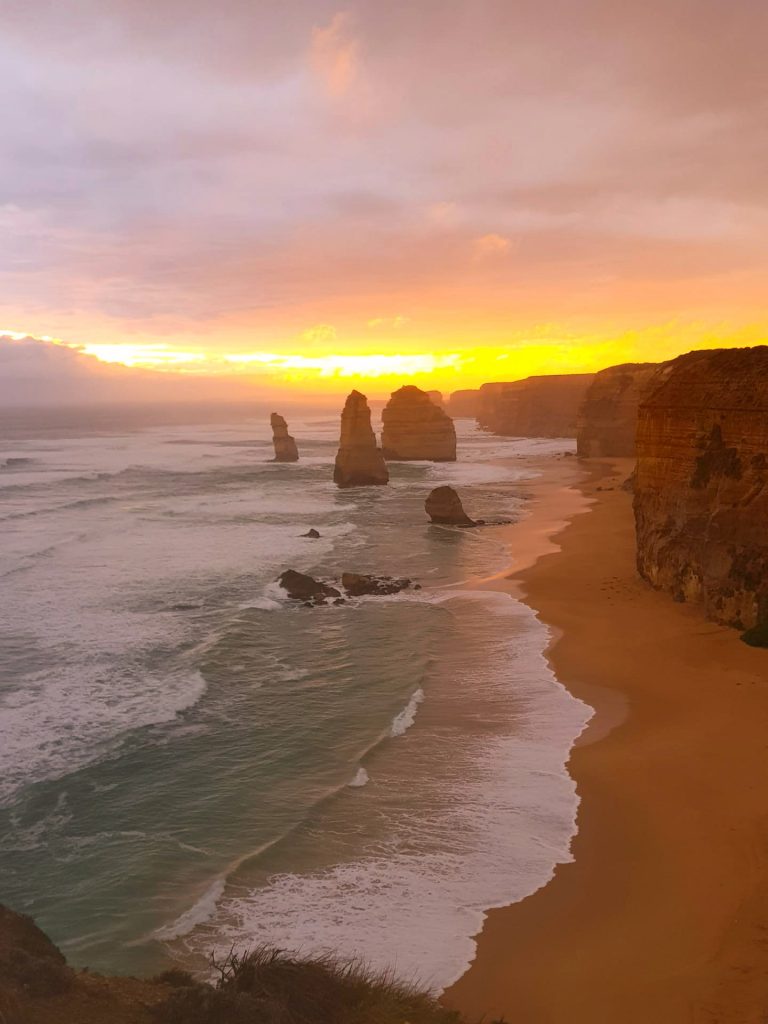 Student life at Macquarie University
Even though I decided to move closer to the beach, I very much enjoyed the facilities on campus. Macquarie seemed like a miniature city to me, with its vast array of amenities on campus, including a health club, swimming pools, a medical clinic and several cafés. And, the University is within walking distance of a major shopping precinct. My course-load was fair too. With only three classes, there was enough room to get to know the country and its culture, which played an important part during my semester abroad. My favorite course was definitely creative writing. And although it sometimes was rather difficult to participate in this course with English not being my mother tongue, I really enjoyed the challenge. Among other assignments, I had to hand in two short stories and several poems, which were great fun to write.
From surfing to smashed avocado on toast
My semester abroad in Sydney as well as my time travelling across Australia and New Zealand was beyond everything I could have wished for. Sure, before I came here I had quite a few expectations: Along with the whole university exchange experience, I wanted to learn how to surf, take yoga lessons, explore my passion for writing in the creative writing unit at Macquarie University, and, of course, I wanted to spend my afternoons at Bondi Beach sipping on an acai smoothie or coconut. Apart from that, I was looking forward to eating my smashed avo on toast for brunch and to spending my evenings at the opera house. I also dreamed of flying over the Whitsundays, of hanging out with kangaroos on the white sandy beaches in Western Australia and of chilling with quokkas on Rottnest Island.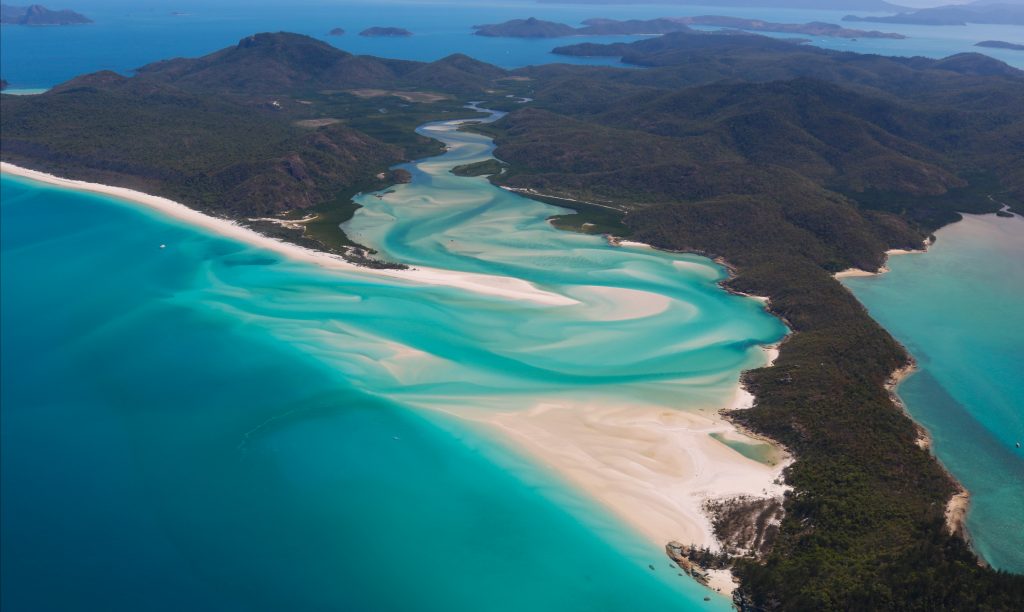 Expectations exceeded
And yes, I did all these things above. But what made this time abroad so special was much more than that. I was blown away by the Australian hospitality and kindness, which is so unlike the Swiss mentality.
Everywhere you go people talk to you or smile at you. If you're lost, they'll go out of their way to help you. For instance, on one of our road trips, we ran out of petrol and there was no gas station anywhere near. A lady took us to her home and gave us petrol from her boat just to make sure we got home safely. When one of our flights got cancelled, a couple gave us a five-hour ride to our destination. A young family let us stay at their place for a weekend just because the rent in the neighborhood is really unaffordable for students. Some Airbnb hosts baked muffins to welcome us and even did our laundry so we could go sightseeing. This list could go on, but I guess you get the picture.
How Australians look at life
What makes the Aussies so unique is the way they choose to look at life. They know the grass isn't always greener on the other side. In fact, they make it their purpose to help others get some green grass as well.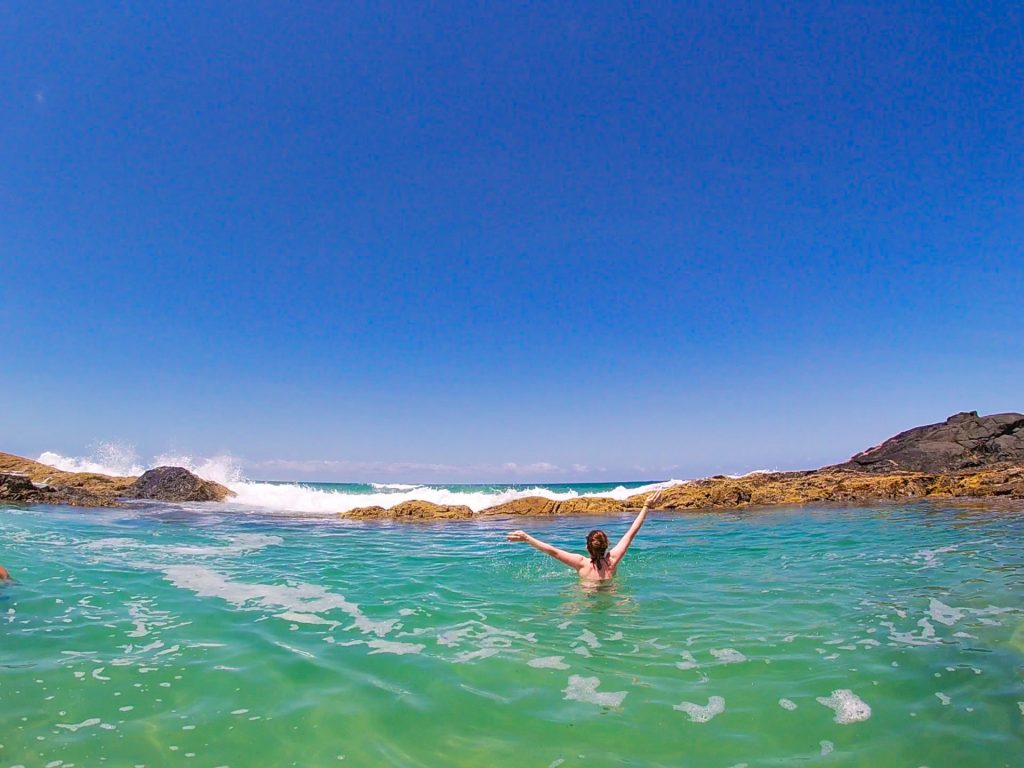 To conclude this blog entry, I can only recommend studying abroad.
I met wonderful people, at uni and also on my travels.
I got to learn about a culture so very different from my own.
I was able to become more proficient in English and to learn in a different study environment with students from all across the world.
I truly had the best time of my life.
This is one of the five award-winning blog entries from the Autumn semester 2019 of the Bachelor in Multilingual Communication programme.
---

---
Students need to have in-depth intercultural experience if they are to become multilingual experts. This is why the fifth semester of the BA in Multilingual Communication can be spent studying abroad. When studying at a host university, students are immersed in the language, life and culture of another country, and they return with an international network and in-depth intercultural skills, both of which are in great demand on the international job market. In their blog posts, students share a few of their impressions, providing readers with a glimpse into an enriching semester studying at one of the IUED's partner universities.
Every year, about two thirds of the students in the BA in Multilingual Communication take advantage of this opportunity and spend their fifth semester at a university abroad or in a different language region of Switzerland. The IUED Institute of Translation and Interpreting has a wide network of partner universities around the world and assists students in finding the university of their choice.
Are you planning a semester abroad? Please note that due to the coronavirus outbreak, the study exchange programme has been disrupted. As the health and well-being of our students, faculty members and staff remains our top priority, the list of our partner universities is currently restricted. Please contact the International Affairs Office for further information.
---
The BA in Multilingual Communication at the IUED Institute of Translation and Interpreting turns language enthusiasts into language and communication professionals who are able to move effortlessly between languages, cultures and subject areas. We offer specialisations in Oral Communication & Language Mediation, Multimodal Communication & Translation as well as Technical Communication & Information Design. These specialisations provide students with the tools they need to work in the language industry as well as in national or international organisations and companies in which professional multilingualism is in demand.
---
Read more blog posts about the semester abroad