Cost and usage prediction can be a powerful tool in the hands of cloud operators as well as end users. Forecasting can help operators gain insights into the future trends in demand of compute, storage and network assets. From an end users' perspective, forecasting enables them to perform budgeting. ICCLab's RCB Initiative has been actively pursuing this subject for incorporation into Cyclops framework.
A few weeks ago, Cyclops gained a linear predictor as an additional feature, but it was not integrated in the dashboard module. In this week's release the Cyclops team is happy to announce the Graphic Interface support for Prediction Engine. Furthermore, the prediction engine now supports random-forest prediction algorithm.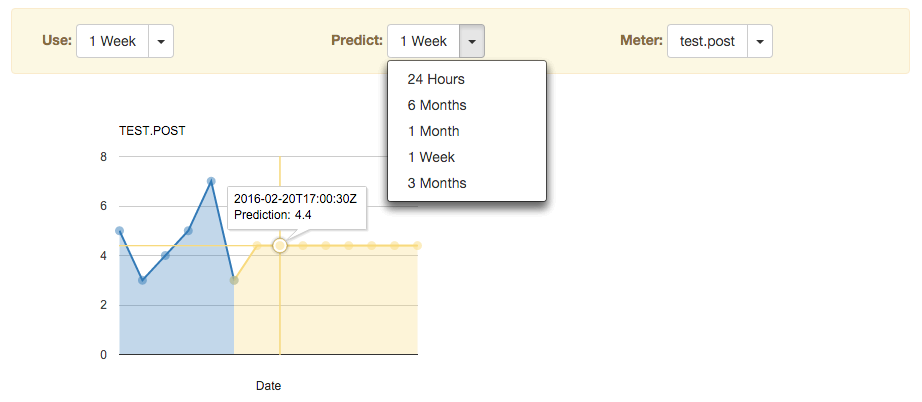 As seen in our last release, using Linear Regression algorithms one can predict Usage data using historical data and customizing the future duration of prediction. As a new feature for Prediction engine, the usage prediction can be also performed using Random Forest algorithms which gives a more tighter prediction compared to Linear Regression class of algorithms.
Over the next coming weeks we are going to focus on improving Cyclops Openstack support in order to improve the framework's performance issues highlighted by the community. So stay tuned for our forthcoming release announcements!