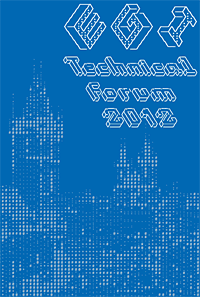 ICCLabs and GWDG will present on the topic of "From Bare-Metal to Cloud" at EGI Technical Forum 2012 in Prague.
The ICCLab and GWDG had a shared, common problem, namely how to deploy infrastructural service technology (e.g. OpenStack, CloudStack etc.) with the least amount of user interaction (i.e. automated) during the deployment process, across a large number of servers. The solution to be presented allows for the easy deployment of operating systems on to bare-metal (physical servers) and the deployment and management of specified software packages upon those provisioned bare-metal systems. To accomplish the combination of Foreman and Puppet was chosen. For the work, it was assumed that the network architecture, partitioning etc. is already determined.
This presentation will detail what measures have been taken to automate the provisioning of OpenStack clusters at the two research labs. The presentation will describe the technology stack, discuss the individual technologies used and share the information with others. It will conclude with a demonstration of provisioning a multi-cluster OpenStack deployment upon virgin bare metal servers.