We proudly announce the release of CF WebUI!
CF WebUI is a modern single-page web front-end for Cloud Foundry based on AngularJS and Bootstrap. It is developed at the ICCLab as an open source alternative to commercial and proprietary web-consoles for Cloud Foundry.
Cloud Foundry is the OpenSource Platform as a Service (PaaS) Framework on which many PaaS offerings are based (e.g. Pivotal Web Services, HP Helion, IBM BlueMix, Swisscom Application Cloud, anynines, etc.). It allows the developers to provide, manage and scale their application in the cloud very easily and quickly. For end-users Cloud Foundry provides a REST based API and a command line interface (CLI) client. No official free and open source web front-end is currently available.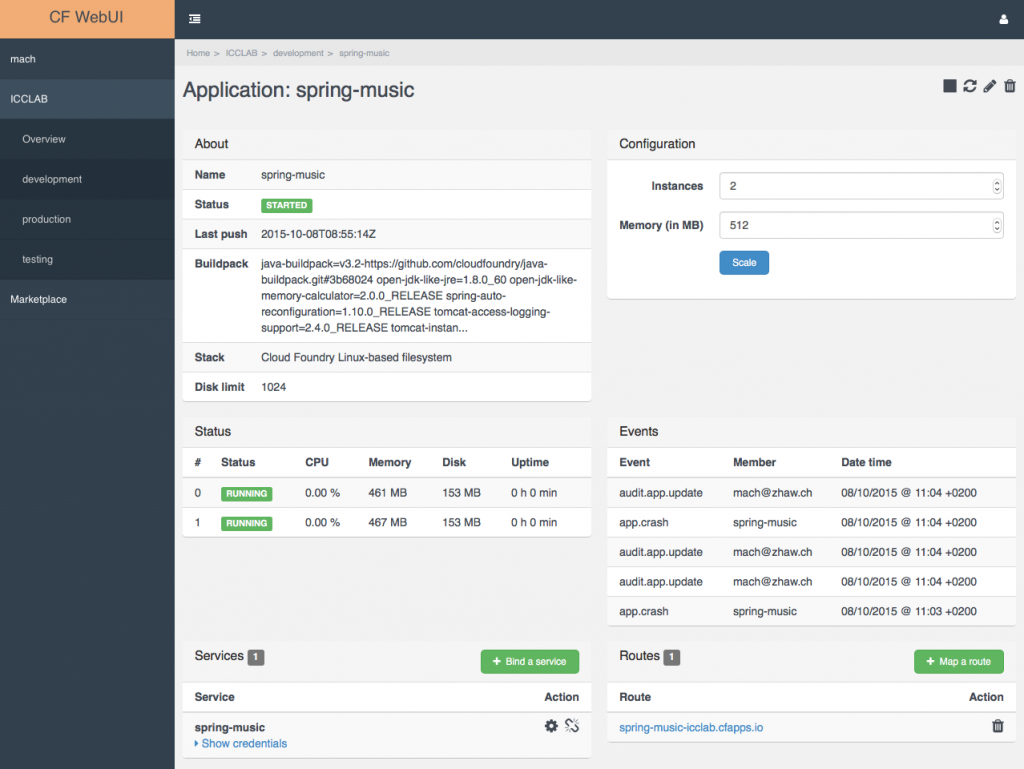 Application Overview
CF WebUI currently implements most of the basic features to manage your applications. We are continuously maintaining and enhancing the product and adding new features. Contributions are always welcome; please check our product page.
Available Features
Start / Restart / Stop application
Scale application
Edit application
Delete application
Marketplace
Create / Delete Service
Bind / Unbind services
Map / Unmap routes
Monitoring health status
Monitoring events
Add / Edit / Delete space
Add / Edit / Delete organization
Manage organisation users & roles
Manage space users & roles
Manage domains
Upcoming Features
Show application logs
Add / Deploy applications
Get the code:
The source code is available on Github: https://github.com/icclab/cf-webui
Contact:
Screenshots: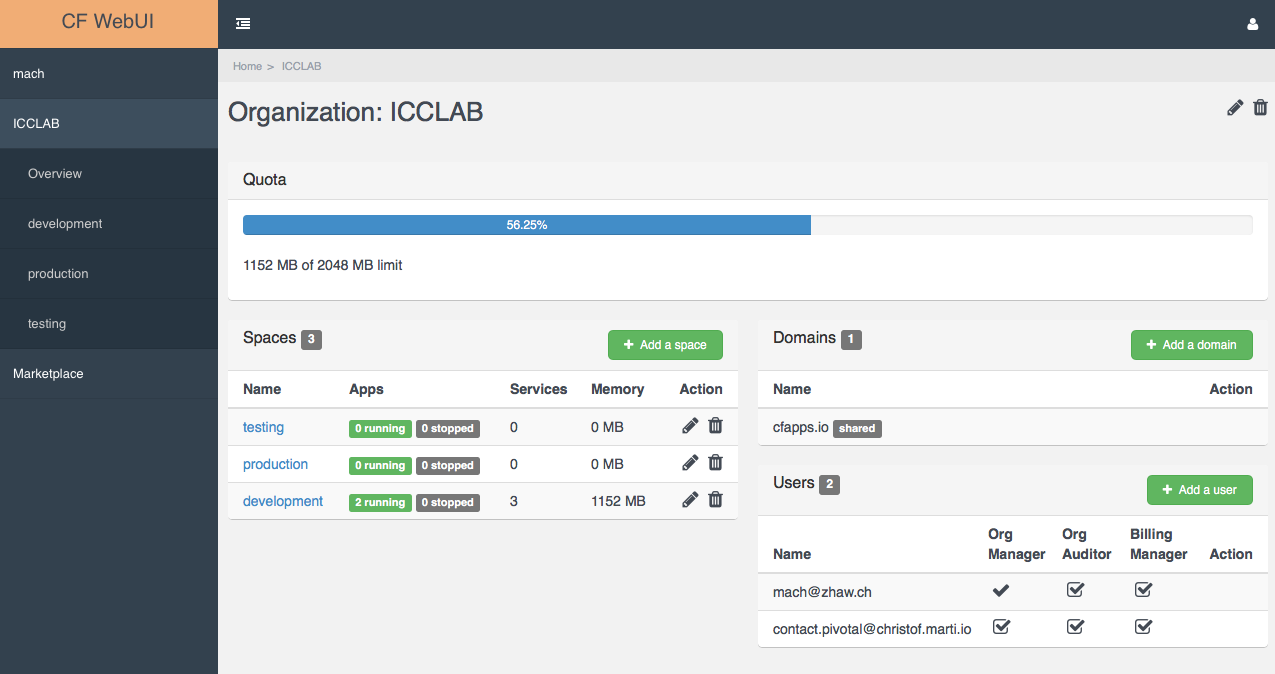 Organization Overview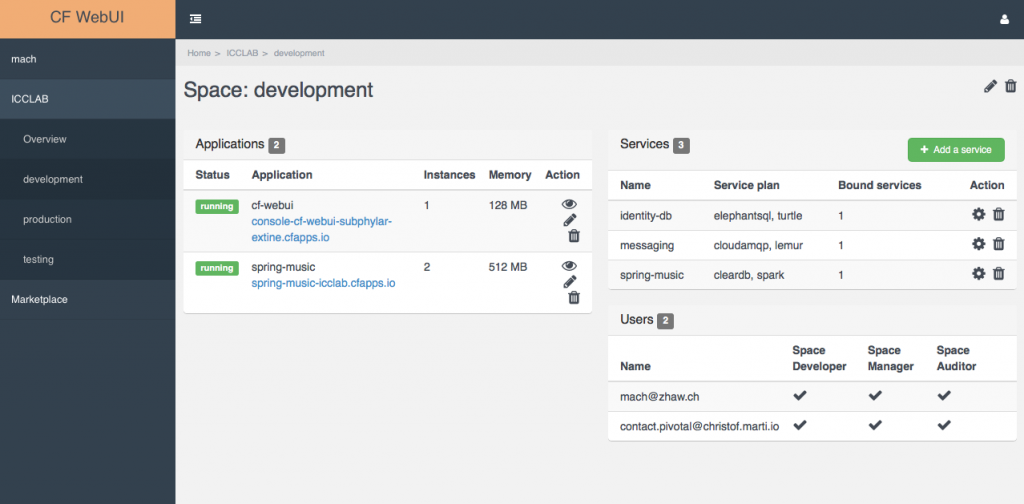 Space Overview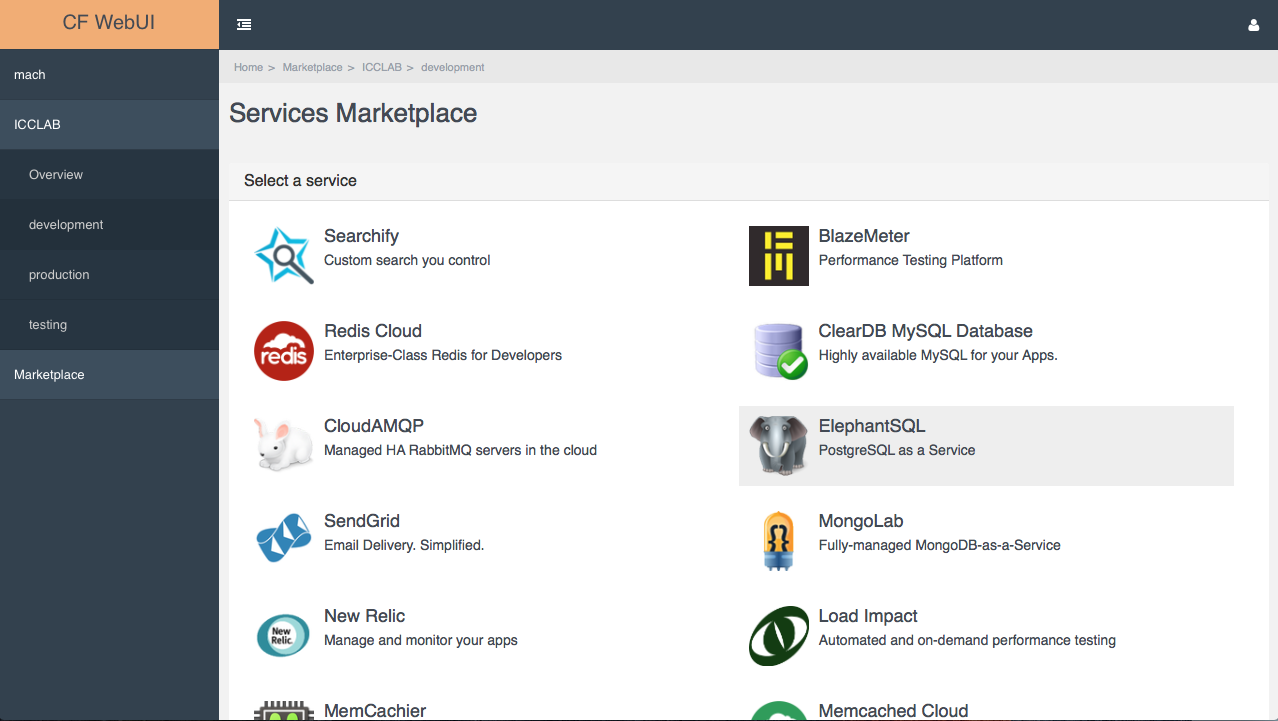 Marketplace