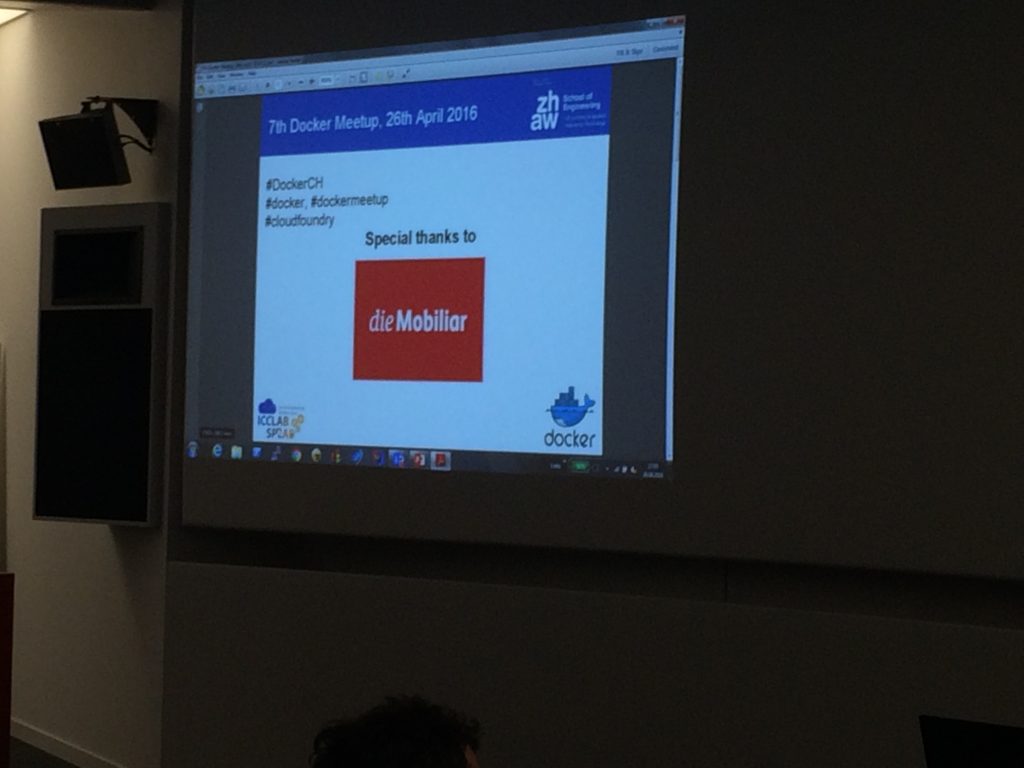 Last evening we organised the 7th Docker user group meetup in Bern. The kind folks from Die Mobiliar hosted and sponsored the event. There was incredible participation for this meetup and about 160 people joined in.
There were 3 talks held in the meetup, Die Mobiliar and SBB shared their experiences about using Docker in production. The third presentation was from Swisscom, who talked about using Docker in Cloud Foundry. The speaker took the opportunity to release the Docker support feature for the Swisscom Application Cloud. The slides are in line, in the respective names. 
Following are a few pictures from the meetup. Please register on the official Docker Switzerland page to know about the upcoming meetups and follow us on Twitter to learn about our activities.