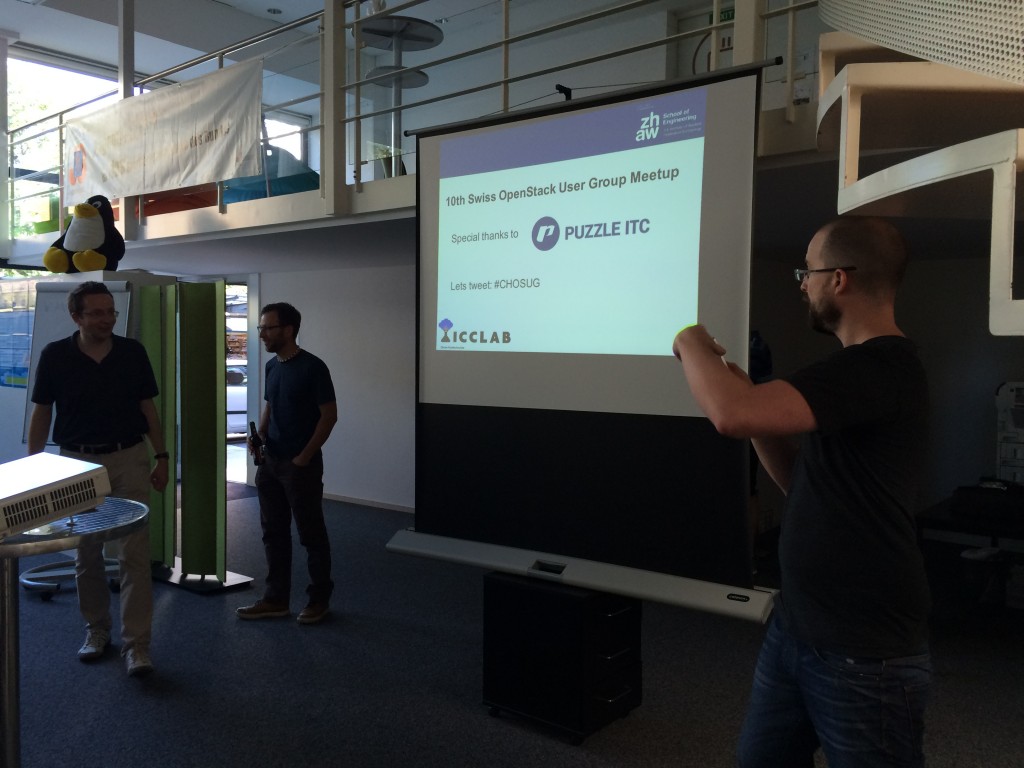 Last evening, we had our 10th OpenStack Switzerland User Group Meetup. The nice folks at Puzzle ITC hosted and sponsored the event in their premises. The meetup started with a warm welcome from Mr. Mark Waber, CEO of Puzzle ITC and our own Mr. Andy Edmonds, Senior Researcher in the lab.
We quickly moved on with the presentations, 6 talks in total sandwiched between a 30 mins break for delicious Pizzas, some chilled Beer and delightful networking 🙂 Special thanks again to Puzzle!
Following is the list of presentations we had yesterday and a link to them. There was an interesting round of questions and answers following each talk (which of course couldn't be recorded) and a round of applause for the presenter.
Talks:
Follow the meetup group for upcoming CHOSUG events! We'll be back soon 🙂