Earlier this week we were invited to the lab's biggest social event till date. The reason was equally big! TMB (everyone knows TMB) threw the party as a gratitude to his team (that's us!) as a celebration for getting the Professorship in the university, and the journey that he humbly owes to his vibrant team. I can confidently speak here on behalf of all, the feeling is mutual!
Not to get too emotional here with the speech, let's get to the fun part. We set forth to camp at Rhine river-side on the scorching summer afternoon. The engineers skilfully got to setting up the tents. The place looked pretty chic.
Meanwhile, some already took a dip, some were dipped-in.
Some built a campfire under the scorching sun. Reason: We make fire, because we can.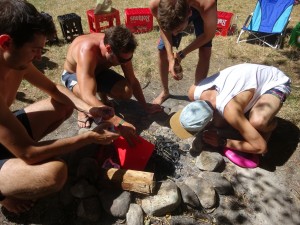 The Swans tried to scare us, we didn't give in. Finally, we swam with the swans!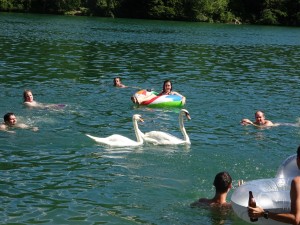 Little visitors came in to say hello! Some suggested more food.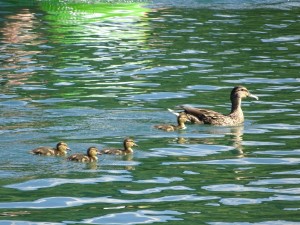 Football is never too far from a Brazilian. Bruno would say so!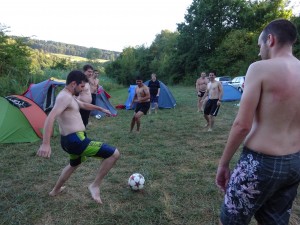 The Professor talks, gratitude and more gratitude. And the highlight of the day lays in the yellow box, all else waiting anxiously, almost drooling.. Some handshakes, some congrats.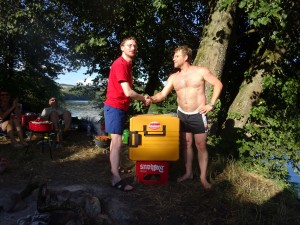 The prized pig. For most, yummy! For some of us, ouch!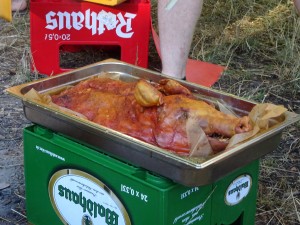 Finally, the battle of the year. The most talked about match ends. What next? Who next?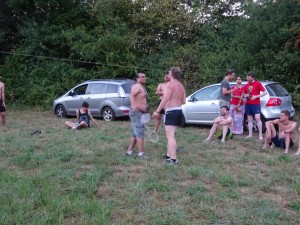 The night got dark, but the party got brighter. Sleep or no sleep, tent or no tent, there were plenty stars to keep the spirits up.
The party rocked. So does the team!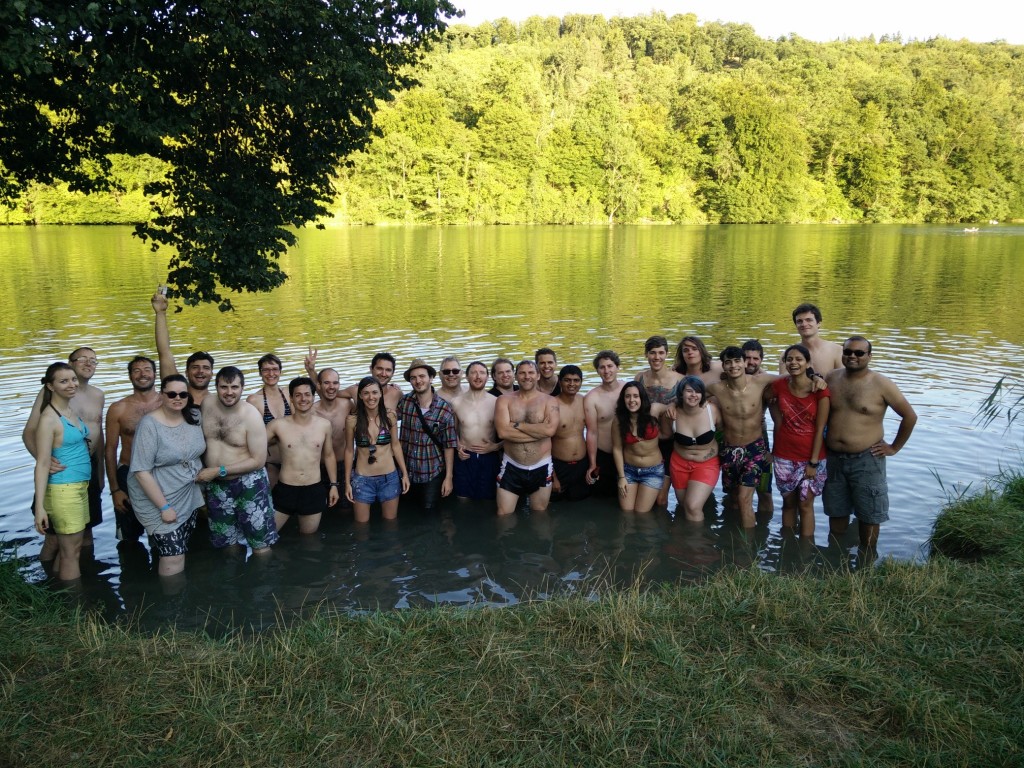 Special thanks to Janine and Sean for the cool pictures.