The year 2016 has arrived. I hope you had an excellent time with family for the Christmas and New Year celebrations and are prepared for 2016 with vigour and motivation.
Looking back at the year 2015, we witnessed a plethora of events around the world that will shape a different tomorrow. Detrimental changes in technology, politics, weather that moves or pushes humanity to a new era, sometimes bringing positive changes and some occurrences forcing a step backwards.
The year 2015 has been very progressive for us in terms of our activities. We have manifested progressively in terms of projects, education, people as well as venturing into new themes.
As a leap forward towards the growth of the lab, we are happy to announce the foundation of the Service Prototyping lab as Service Engineering's second lab (ICCLab, the first one). We realised that our specialty in Cloud Computing only comes together as a package when we have a layer of offered services which are Cloud-native on top of the infrastructure and platform layers. We realise the development in the field of Robotics, and it's no longer a specialty of the far-east, but an incredible amount of work is being done in Europe and Switzerland in particular. We have already stepped into the area and the potential is tremendous. Our belief and contribution in the open-source software community strengthened by our own open-source software releases this year. We not only want to be a technically strong group, but we want to create a very strong and symbiotic community around us, in that regard we organised 15 events this year.
Bringing all together we have compiled a newsletter about our activities in the year 2015. If there are things that interest you here, we are very happy to discuss it further. We are also open to suggestions and discussions about new and innovative ideas. Please feel free to contact us, we look forward to hearing from you.
Our entire team from the Service Engineering sends you warm Season's Greetings and a very prosperous 2016!
1. Expansion of Service Engineering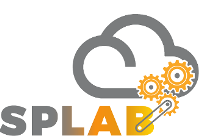 Services are everywhere! We aim to expose cloud infrastructure as backend functionality to mobile device applications or as interfaces to robots and tiny hardware 'things' around us. To foster innovations in this area and drive a fast and high-quality of prototyping for companies entering the wider service ecosystem, the Service Prototyping Lab has been founded in August 2015 in conjunction with ICCLab with six research initiatives: Service Tooling, Continuous Deployment, Service Operations, Cloud-Native Applications, Active Service Management and Cloud Robotics. The SPLab shares the website, the research approach and even some of its experienced staff with the ICCLab. We invite you to partner with SPLab for research and innovation projects along its initiative topics in 2016 to stay ahead of the competition with the latest service technologies.
For more information please visit our page and/or contact us.
2. News on our Open-Source releases
As an applied science research lab in ICT, our prime goal and progress is measured in terms of our contribution in the open-source software community. We are happy to state that the lab has been contributing on the open-source space since its inception (our contribution in OpenStack). And this year has been specifically productive in this regard with an Open-Source software release from almost all topics we work on. Following are the description of lab's open-source products this year.
Hurtle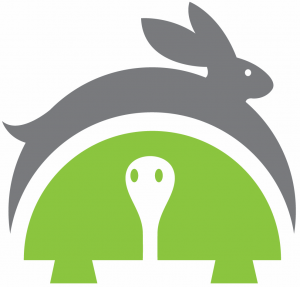 Hurtle has been recently released. In short, Hurtle enables service and infrastructure orchestration to easily compose, deploy, provision and manage distributed systems. Hurtle is built with cloud native applications in mind and can also deliver NFV-compatible functions. Hurtle answers the questions like: How to monetise your software? How to deliver your software as a service? How to compose with existing services? How deliver and maintain reliability? If you want more information see the Hurtle website or contact us.
Cyclops  

Cyclops is a generic rating-charging-billing framework that enables not only cloud operators to systematically rate, charge their services and bill their customers, but supports converged billing of all the applications and services deployed on top of their cloud. Cyclops had native support for OpenStack since past 1 year, but we are pleased to announce that since last week, Cyclops also natively supports Apache Cloudstack. Any application that performs self metering, can easily send such metrics into Cyclops using easy to integrate REST APIs. The cyclops-dashboard which is a powerful visual interface to various micro-services supports differentiated views (admins & end-users), with additional views actively developed. The revenue-sharing support is under beta-testing and will be the part of the upcoming release. Additional features include event-based billing workflows in addition to the billing model based on true resource consumption. For more information, please see the Cyclops website.
Watchtower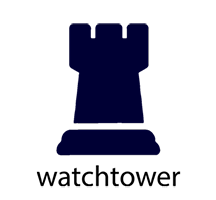 Watchtower is a new software product from the ICCLab, a result from the Cloud Incident Management research initiative. Watchtower integrates several open source components such as Monasca, Camunda and Rundeck into a microservices oriented architecture to deliver an automated incident management solution with a focus on monitoring an OpenStack cloud, but designed to be easily extensible to any kind of services. All components are released under an Apache 2.0 license and available to our community on our github page.
Gatekeeper

Gatekeeper which was originally developed to fulfil the authentication and authorization needs of numerous microservices in the T-Nova VNF orchestration framework has been released as an Apache 2.0 licensed software to the community. The Gatekeeper interface is completely RESTful allowing easy integration into any existing or new service ecosystems. Apart from authentication service, it allows configurable access control and supports token based authorization among actors involved in any technical workflow. For more information, please see the Gatekeeper website or contact us.
CF Web UI

A few weeks ago we released CF-WebUI, a modern single-page web front-end for Cloud Foundry based on AngularJS and Bootstrap. It is an open source alternative to commercial and proprietary Cloud Foundry web-consoles and supports all the basic features from controlling your applications and services to managing your organization, spaces, users, routes and domains. CF-Web-UI was developed in our Cloud Developer Tooling Initiative and is the first contribution of the ICCLab to the Cloud Foundry community. It is available under the Apache 2 License from our github page.
Arcus Energy Monitoring tool
The Arcus energy monitoring tool was the first output of the Energy theme in ICCLab. The purpose of the tool was to have a clear understanding of the energy consumption of our own resources – a necessary prerequisite to effecting any energy savings. The tool is designed specifically for Openstack and integrates with the Openstack authentication system to enable users to see how much energy their workload is consuming. The administrator also has a view of how much energy is being consumed by the entire system. The tool leverages information provided by the kwapi component of the Openstack ecosystem to enable device level energy information to be stored in Openstack. The tool has been operational for over 6 months on our own infrastructure and is available here.
3. New Projects
ICCLab is strongly focussed on the application of the ongoing research. We research within the scope of EU projects, Swiss transfer projects, SNF, or through direct partnership.
Our emphasis is heavy on collaboration with the local companies in Switzerland. There are 2 ways we do so, one is the Swiss Federal government funding scheme called the Commission for Technology and Innovation (CTI) and the other is through direct partnership. Under this scheme, the Swiss government funds a highly innovative scientific project between a Swiss University and a/two Swiss industry/industries. The CTI funds the University partner for carrying out the work that leads to the development of a prototype at the end of the project. The duration of the project is ideally 1-2 years.
At the moment we have 4 ongoing CTI projects, 2 in the area of Cloud Orchestration (Cloud Storage and NFV to be precise) and 2 CTI projects in the area of Rating-Charging-Billing in the cloud. Our partner companies in these projects are CloudSigma, Safe Swiss Cloud, Exoscale, Citrix and Apalia. Due to the confidentiality of these projects, we can not provide further information on each of them at the moment.
EU & other Projects
Following are the 2 new projects that started this year, SESAME and CRUS Scale-Up project. There is also mentioned below news from other projects, ongoing or completed.
SESAME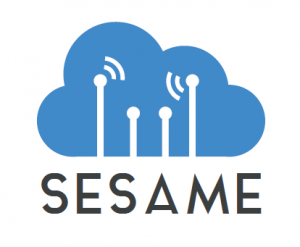 The SESAME project has almost reached the end of its first 6 months period (end of December), which has been crucial for the consolidation of the most important design choices and the definition of its general architecture. SESAME aims at bringing innovation in 5G by proposing the new Cloud Enabled Small Cell (CESC) element, a component that will enable dense cellular network deployments with powerful edge computing capabilities and a cloud-managed, NFV-based network infrastructure supporting operator multi-tenancy. During this period the ICCLab team has joined the two planned General Assembly meetings: Athens in July (kickoff) and Barcelona in October. The SESAME consortium will proceed to the release of the first set of deliverables at the end of the month.
CRUS Scale UP
The project SCALE-UP, funded under program CUS 2013-2016 P-2 from swissuniversities, started this year. The project consortium includes 9 leading universities of Switzerland including EPFL, Universities of Bern, Basel, St. Gallen, USI, ZHAW, FHNW, FFHS, and FHSG. The kick-off meeting took place on August 28, 2015, at the project coordinator's premises. The consortium is led by SWITCH.
After SWITCH, the major participant in the consortium is ICCLab. In SCALE-UP, we will develop a Distributed Computing Platform (DCP) in the cloud that will allow researchers to provision and use their favorite data-processing framework (among a multitude of supported frameworks) on-demand over popular cloud frameworks such as OpenStack. It is foreseen that ICCLab will leverage the capabilities of Hurtle (http://hurtle.it) while implementing the DCP in this project.
Furthermore, ICCLab will bring in their advance rating-charging-billing framework, Cyclops (http://icclab.github.io/cyclops/) into SCALE-UP. Cyclops will be integrated into existing cloud infrastructure offered by SWITCH. The goal here is to enable SWITCH and partner institutions (Swiss universities, research labs, etc.) implement most-suitable pricing and billing models for any tools and services they offer to the community. This will significantly advance the  self-sustainability of various product and services being developed as part of this project.
4. ICCLab Events
The year 2015 was an eventful year, in a very literal sense. We organised a number of technical meetups, workshop, events etc (14 in total). We are pioneers of some of the technology related communities in Switzerland, the OpenStack Switzerland user group, the Docker Switzerland user group, the Cloud Foundry DACH (Germany, Austria & Switzerland) user group and the SDN Switzerland user group and our group also leads the Cloud Computing Special Interest Group of the Schweizer Informatik Gesellschaft.
We organise meetups and events under the banner of these communities.
Following is a glimpse to our events from these groups.
Open Cloud Day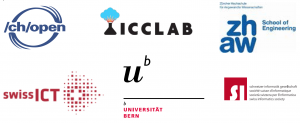 One of the lab's biggest event is the Open Cloud Day, which we co-organise with the Swiss Open Systems User Group. This year we organised the 4th Open Cloud Day, held in Bern on June 16th. There were several technology related talks covering various cloud technologies and trends. The goal of the Open Cloud Day event is to foster open clouds and interoperability of clouds taking into account the requirements of public administration, large enterprises and SMEs. The event details and talks can be found here.
The OpenStack Switzerland user group currently has about 480 members, and is growing. To join the community and/or learn more about the upcoming events please join the group.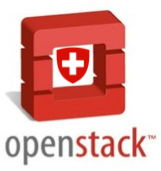 The Docker Switzerland user group, 300+ members, is growing at a fast pace. Docker being a sensational technology topic currently, it's incredible to see the community grow to this level in just a little over than 1 year. To join the community and/or learn more about the upcoming events please join the group.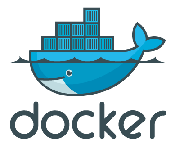 The Cloud Foundry DACH user group is a combined community for the German speaking part of Europe (Germany, Austria and Switzerland). The community is about 370 people strong currently. To join the community and/or learn more about the upcoming events please join the group.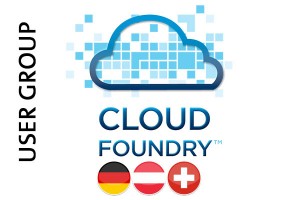 The SDN group meets biannually. This being our joint initiative with SWITCH. It was predominantly an academic community but we are trying to promote the SDN enthusiasts from the industry to be part of the group and promote the community grow.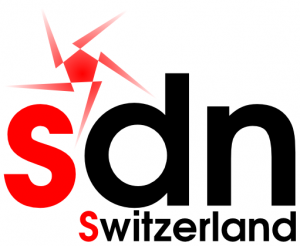 5. Education
Summer School 2015 was successfully conducted and completed with 10 students from ZHAW and 6 students from Grand Valley State University, USA. Beside the traditional themes in the cloud computing and computer systems area at ZHAW, students had the opportunity to develop mobile applications with the new Apple Xcode tools during the GVSU education weeks. Travelling through the Alps (Gotthard, Disentis and Oberalp pass) and do some hiking near Laax were this year's highlights of the intercultural event. Also the US-students enjoyed the trip to Schaffhausen and Stein am Rhein and took a relaxing jump from the Rhein-bridge to cool down during this hot summer. Our blog post after the completion of the Summer School highlights the important aspects of the program and can be read here.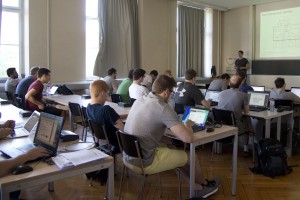 A new Master's course was approved for the upcoming school year 2016/17. The exact content will be prepared to educate the MSE-students in the area of newest cloud concepts and technologies, beginning in the fall-semester 2016.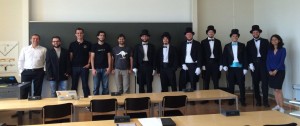 In the Bachelor's degree program two revised cloud computer courses (CCP1 and CCP2) were established as part of the re-structured 3rd year modular study semesters. It includes now some extended technical sessions in the area of IaaS and Datacenter operations (CCP1 course), and reaches into some more "in-depth" aspects during CCP2 in the PaaS and SaaS area. Students will have the opportunity to practically work with both environments during the lab-exercises, using the ICCLab cloud-platforms and virtual computer systems.
6. New faces in the Labs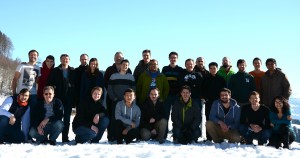 The year 2015 has been a year about maturity (as defined by our group's head Prof. Bohnert). As the group paved its way from money to growth to results and then to maturity, we tried to deliver what we promised, and we fared well.
Not only did we grow a new research branch (the Service Prototyping Lab) but we also grew in terms of projects, products and people.
People have been the assets of the lab, the pillars on the foundation of hard-work and integrity of the lab, and the reason behind the vibrant, healthy and synergistic community we have created around it. We are happy to have people from around the world, speaking different languages but with a similar goal and passion for work. We introduce you,
1 Lecturer – Dr. Josef Spillner
1 Senior Researcher – Dr. Giovanni Toffetti
6 Research Assistants – Irena, Denis, Balazs, Martin, Oleksii & Amrita
5 Interns – Lidia, Manu, Luca, Oezguer & Janine
Find more about the members and the team here.
7. First internal hackathon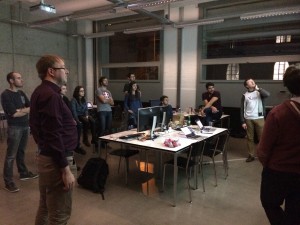 The ICCLab, organised its first Hackathon from 10th-12th Dec 2015. The idea of a Hackathon was appealing to the entire team and several proposals came into picture. However, only 3 projects were selected to move forward and each project was assigned a team of 4 or more people.
The teams hacked their way for 34 hours starting from 10th Dec till 12th Dec.
Since this being an internal Hackathon and only 3 projects were selected to work on, we kept the team spirits up and declared no winner or better say, all winners at the end! Following is some information on each of the projects.
iXport – an advanced import export service for openstack: iXport is a tool which can backup the data of an openstack-environment, it should be able to do backups from the following components:
-Keystone           –Projects & association of users to Projects and their roles
–Roles                –Users
–Glance              –Cinder
–VM's                 –-User/Tenant-Data like SSH-Keys, security settings, networks and their settings
StickTrack – Hackathon 2015: StickTrack is a platform that finally brings order to ICCLab's fridge! (or any other multi user environment).
Label your food with pre-printed QR codes (stick), scan it with your phone and let StickTrack do the rest – process QR code (cloud) and notify network (track). Other trackies can easily check food info simply pointing their phones on any item in the fridge. Twitter integration ensures that every item tweets out all the info such as item added by, item disposed by, item is about to expire, … and saves our fridge from a serious threat of rotten food.
Bettercast: DIY Wireless Projector using Raspberry Pi: With Bettercast, you can turn the projector in the meeting room (the TV in the entrance, or any screen for that matter) into a cableless projector by using a Raspberry Pi. Ideally, we want to automate the process so that anybody in the room can start projecting from her/his own laptop with one click. We can think of more meeting support functionalities we would want and adjust the project while running. You are very welcome to come up with other ICCLab-specific features.
8. Upcoming events/conferences
The Service Prototyping lab is organising the following workshops in the coming year.
First International Workshop on Cloud Native Applications Design and Experience – CNAX 2016
CNAX 2016 (10th IEEE Symposium on Service-Oriented Systems)
Date: 29th March to 2nd April 2016
Venue: Exeter College, Oxford University, UK
Important dates:
Paper submission: December 21, 2015
Notification of acceptance: January 18, 2016
Camera-ready submission: February 1, 2016
Author and early registration: February 1, 2016
International Workshop on Cloud Robotics – IWCR 2016, Rome Italy
Date: 23rd to 25th April 2016
Venue: Rome, Italy
Important dates:
Paper submission: January 22, 2016
Authors Notification: February 10, 2016
Camera-ready & Registration: February 24, 2016
Author and early registration: February 1, 2016
We look forward to the challenges and opportunities this year brings!