In this week's release, the Cyclops team is proud to announce the support of the latest OpenStack release, Liberty. From the Usage Data gathering from Ceilometer to the generation of a PDF bill.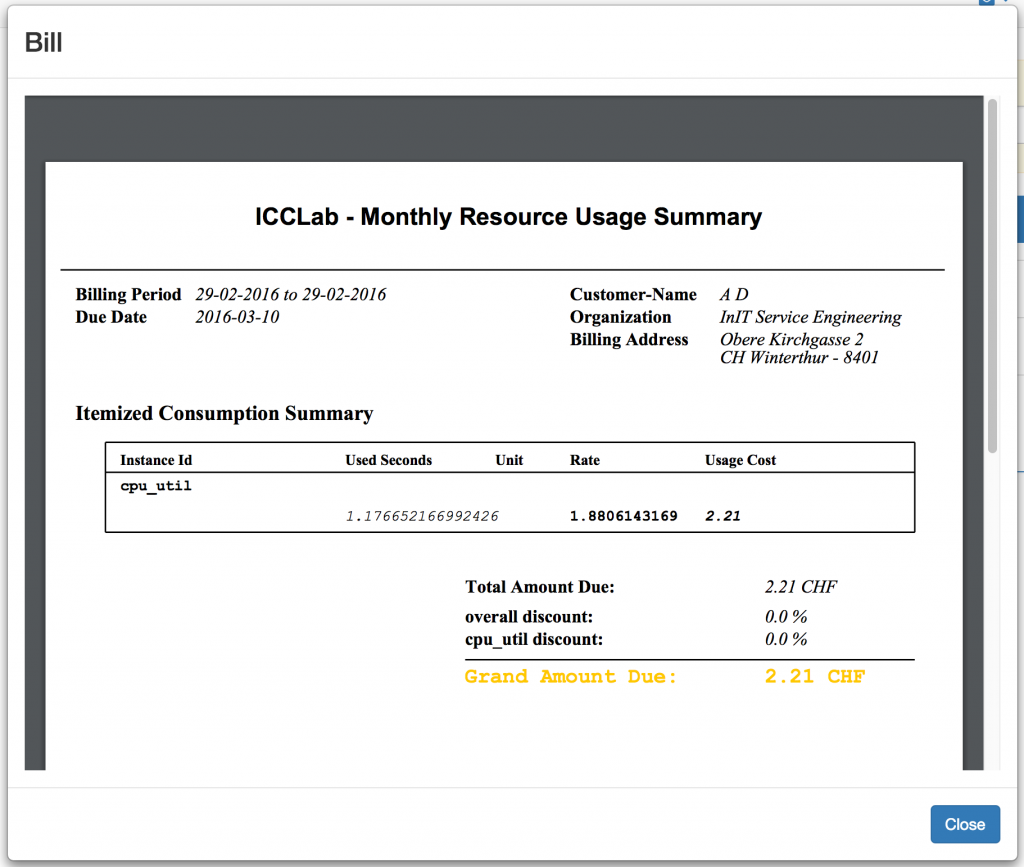 Although OpenStack support has existed in Cyclops from the early days, it has not been evolved with the new releases of OpenStack. Consequently, it was necessary to dust down the old code and check it out with the latest, greatest OpenStack release – Liberty. Although the OpenStack APIs used by Cyclops have not changed, the code did not work seamlessly first time and we took the opportunity to improve it, resulting in a tried and tested version of Cyclops that works with Liberty.
We have been working on updating the code of all the micro services in order to support all the changes in the Data Collection from Ceilometer and the use of InfluxDB. In order to do this, in this release an Internal Scheduler has been added to Cyclops UDR, which will trigger the data collection from Ceilometer with a defined frequency during the installation. Every collection will make Cyclops create a data point that will be represented in the Usage page of the Dashboard and will also be present on the InfluxDB instance.

The RC Micro Service Scheduler will use the Usage Data collected from OpenStack and saved in the database to generate the Charge Records and Bills out of those.

During the next week the team is going to work on the improvement of the performances and improving the usability of the Cyclops Framework, so stay tuned for our forthcoming release announcements!