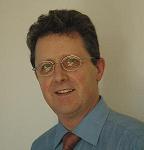 Since 2000 Pietro Brossi is teaching courses as a lecturer at Zurich University of Applied Sciences in the study program Computer Science. His focus area is "enterprise computing". Courses include: ICT infrastructure management, communication networks, network security & operation, computer systems and intranet services. He is also lecturing in various other study programs, seminars and courses at ZHAW. He participates in different projects of the Institute for Applied Information Technology (InIT) at the School of Engineering in Winterthur, Switzerland.
He has a diploma as a lic. phil II from the University of Zurich. Prior to joining ZHAW, he has started his career in the world of computer science as a system analyst at Wang Computers, where he was also involved in product marketing and pre-sales support. After this, he spent 12 years in different roles/positions in the ICT-Department of a large Swiss bank, where he acted as team-leader for the Information-Center Europe and was involved as ICT architect and strategist in the Private Banking division.
Since 2000 he is working as lecturer at ZHAW, where he also acted as Program Director of the study program "Enterprise Computing from 2000-2008.