During the first week of November Microsoft Held its Convergence 2014 conference in Barcelona. As a member of the MS Dynamics Academic Alliance we had the opportunity to get first-hand information about upcoming new Dynamics products from the MBS-Group.
Most Dynamics products will be available in new versions early 2015 and they will be operational in the Microsoft Cloud "Azure".
– the new Version of MS Dynamics CRM 2015
– the new Version of MS Dynamics Navision 2015
The conference also was place of the MS Dynamics Academic Alliance pre-conference during which representatives from different universities and higher education institutions had the opportunity to exchange information about their courses, teaching programs and experiences with MS Dynamics products as part of the educational programs.
About 50 professors and teachers from 13 different European countries were present. The intense discussions showed clearly that the trend to migrate business applications into "the cloud" is continuing. In various presentations the institutions explained how they have implemented Dynamics products and how they use different versions during teaching and for giving students the opportunity to get first-hand experience with Business Software like ERP and CRM.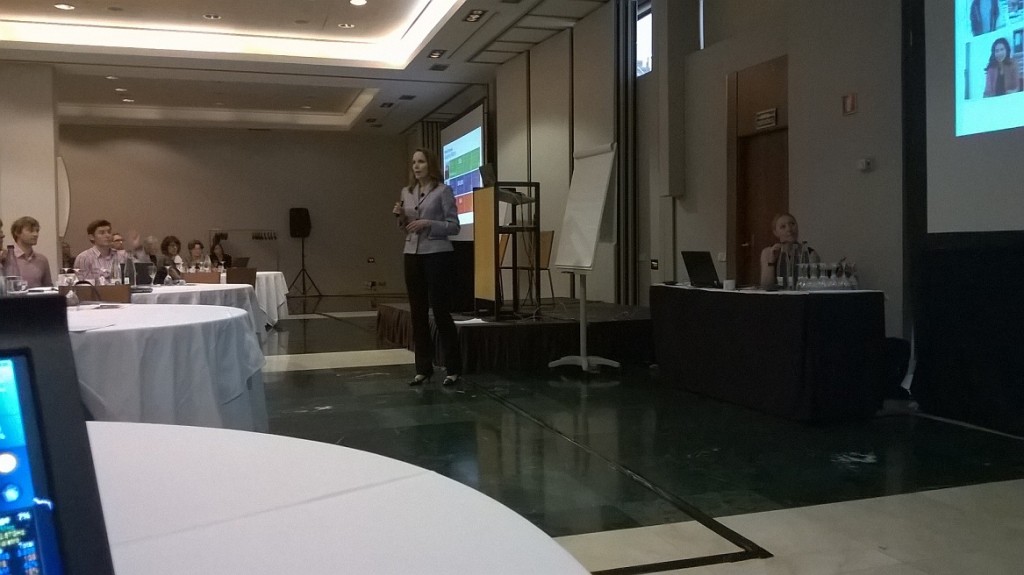 With some newly created Dynamics certificate programs Microsoft is supporting these efforts at the universities. Hence, job-opportunities for students increase to apply for business-related or business-application focused jobs in different industries in relation with ERP-/CRM-Software. It also gives them an inside view of products and how trendy themes like "big data" and "business intelligence" can be done by using for example Dynamics NAV or AX.
The new cloud-based solutions of these products makes it even more attractive for universities to offer hands-on courses. But great opportunities require dedicated courses and intense Training programs for these students. A Focus Team of the DynAA alliance (the council) is now starting 2 different initiatives to create customized courses to meet these expectations and to offer European-wide course offering, in which different universities can cooperate of the students can participate in business-case based exercise scenarios. The DynAA council plans to provide an exercise for ERP, a CRM-Business platform and a mobile application Studio for MS Dynamics applications.
ZHAW (Pietro Brossi, Senior Lecturer at the ICCLab) is part of the DynAA-council and will actively participate in the creation of these lab exercises since we already successfully conducted similar courses during the past six years.