The lab has been fortunate to have a successful strategic relationship with IAESTE Switzerland. Every year we have been getting about 2 exchange student interns through IAESTE from around the world. The students have learnt and grown professionally within our team and we learn a lot from them as well, boasting our rich international representation.
Our cooperation is recognised and rewarded by the IAESTE in their annual review magazine this year, where they feature our lab head's aka TMB's interview. Have a look!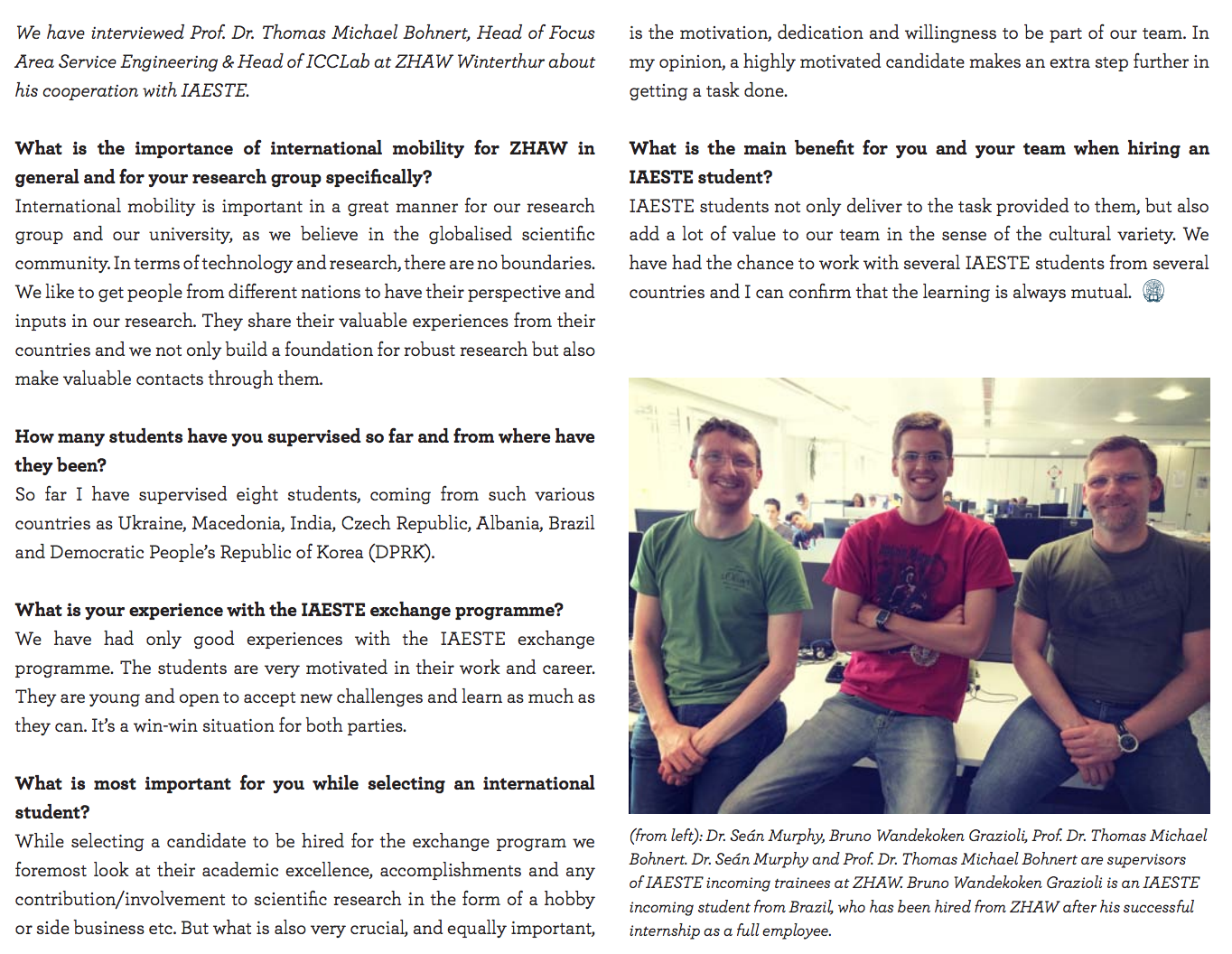 The IAESTE's annual review magazine can be found here. We thank them for their support in getting us great interns!