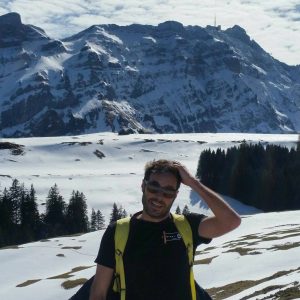 Giovanni Toffetti Carughi is a senior lecturer in the InIT Cloud Computing Lab and SPLab at the Zurich University of Applied Sciences.
Apart from country hopping, in the last 15 years Giovanni has had is fair share of startup, academic, and large industry research experience.
He graduated in 2001 from Politecnico di Milano (PoliMi) after a 5 years engineering degree, and right away joined WebRatio in the early days of WebML.
He received his PhD in information technology from PoliMi in 2007 with a thesis on modelling and code generation of data-intensive rich internet applications.
He then went on to be a postdoc and a research fellow respectively at the University of Lugano (USI), and University College London (UCL).
In January 2013 he joined the IBM Haifa research labs where he was part of the cloud operating systems team until early December 2014.
During his professional career Giovanni has been involved with different roles in several EU funded projects, namely PLASTIC, RESERVOIR, UNIVERSELF, and FIWARE.
His main research interest are currently cloud robotics, cloud-native applications with a focus on elasticity/scalability/availability, web engineering, and cluster schedulers.
At InIT, Giovanni is currently leading the Cloud Robotics initiative.
You can contact him at toff(at)zhaw.ch